Buses run between the park and ride sites and Ipswich town centre every 20 minutes* all day, Monday to Saturday, from 7am to 7pm.


What's more, we've designed our timetable to make it easier to plan your journey into town, regardless of the purpose of your trip.
Weekday buses...
From the start of service until around 9am, we've timed our buses to leave the car parks at times that we hope will help get you into work at just the right time to start your day.
Throughout the rest of the day, until around 4pm, buses leave both sites at the same easy-to-remember times past every hour (at 00, 15, 30, 45).
Heading home, we've tweaked the times our buses leave from the main town centre stops to try and make sure there's a time to suit the end of your day.
Saturday buses...
On Saturdays our service gets even more simple and easy to use, as buses run at the same times past every hour for the vast majority of the day, from both the park & ride sites and the main town centre stops.
Evening buses...
Martlesham Park & Ride is ideal if you want to stay out after the last Park & Ride bus runs, as you can catch our evening service 66 buses back to your car throughout the evening. You'll find full details of these in the timetable guides below.

*times may vary - see full timetable for details

---
times to & from London Road Park & Ride
TEMPORARY TIMES from 25th October 2021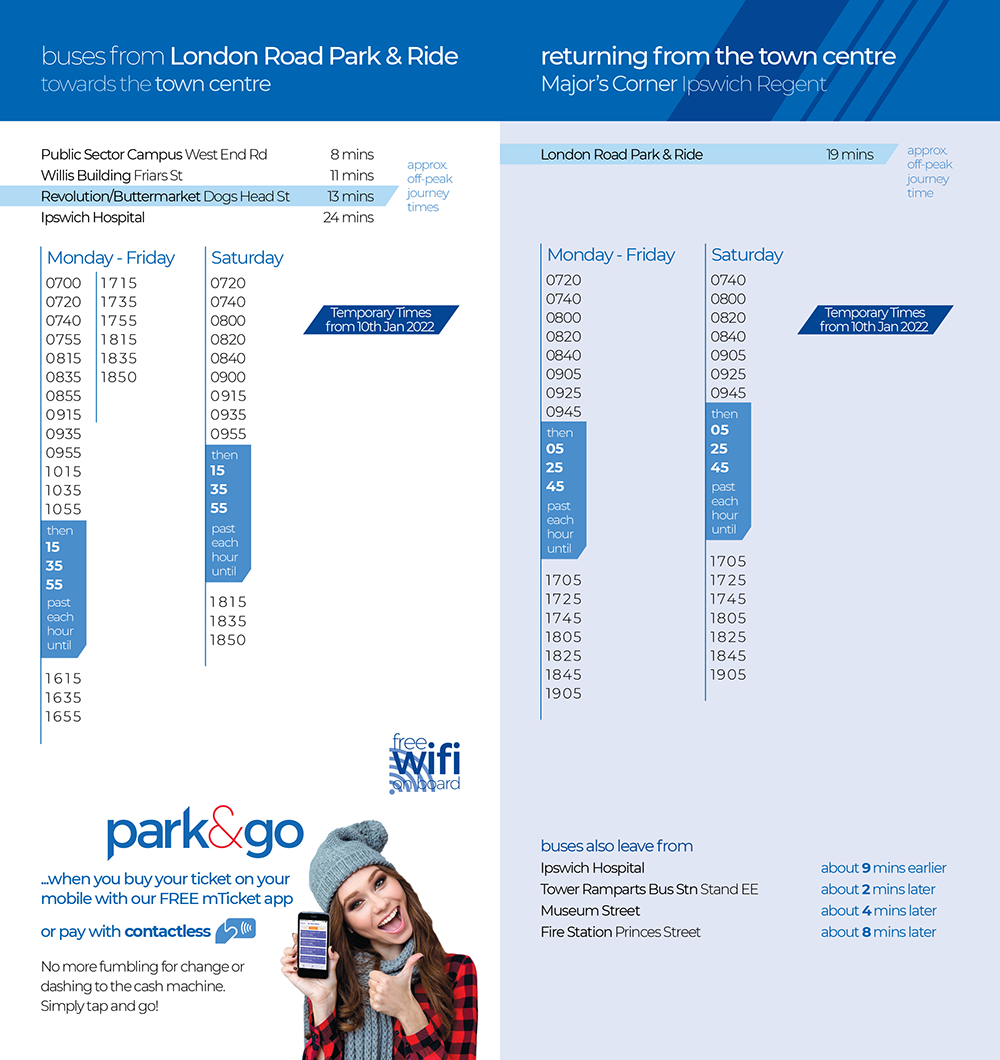 ---
times to & from Martlesham Park & Ride
TEMPORARY TIMES from 25th October 2021