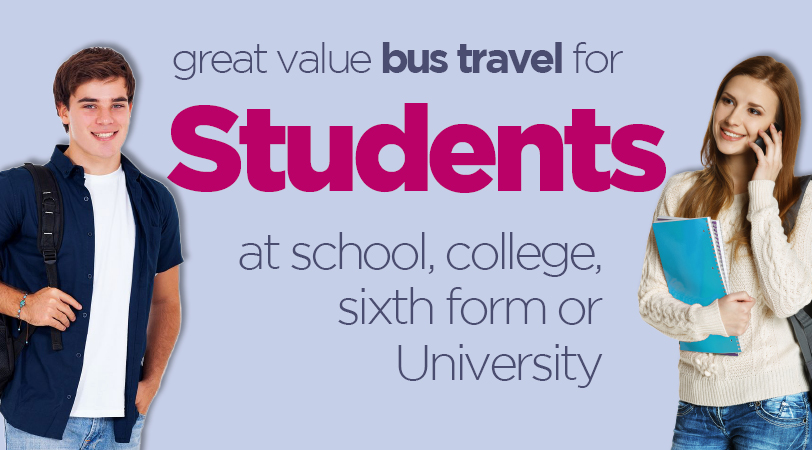 Travelling by bus as a student can be even more affordable with some of our great fare deals on our networks in Norfolk & Suffolk. Just click the relevent links below to find out more:
Student Savers - The best way to save for students aged 5-19
If you're in full time education and use any of our bus networks in Norwich, Ipswich, Great Yarmouth or Lowestoft or you use our excel buses anywhere between Norwich & Peterborough then our Student Savers are just the ticket.
Available to anyone in education aged 19 or under, tickets are valid for unlimited travel on any of our services in your chosen area or zone. And we'll even throw in evenings, weekends and half-term holidays for FREE!
---
City College Norwich
Situated in the city centre, City College Norwich is an easy walk from most of our bus services, but we offer a regular door-to-door service on our Purple Line service 37 which stops right outside the campus.
Click here to find out more about our great deals on travel exclusively for students at City College Norwich
---
University of East Anglia
Everyone already knows that Norwich is an amazing place to be a student, but with our frequent, direct bus services and great value tickets you can make even more of your time here in with us in the east.
Click here to explore our UEA bus services and tickets in more detail