A superb example of a Georgian market town (market on Fridays) locally known for its unique and interesting shops. A short walk from the town are the Beccles Marsh Trails - three walks through the beautiful, unspoilt Suffolk countryside. Swim at the heated, outdoor Lido; ride across the River Waveney on the Big Dog Ferry to the Geldeston Locks Pub (it's an easy walk back) or hire a boat from Beccles Quay.
Buses: Coastlink X2|X21|X22
More info: visitbeccles.co.uk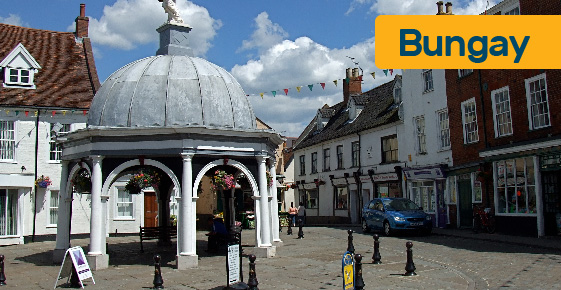 Bungay's quaint town centre is full of small independent shops and cafes, as well as the ruins of Bigod's Castle dating from 1165 that sits just behind the main shopping street. Ideal for a spot of lunch, it's also an excellent place to head out on a walk of the picturesque Waveney Valley and its' watermeadows - well marked circular trails start and end in the town.
Buses: Charcoal Line
More info: bungay-suffolk.co.uk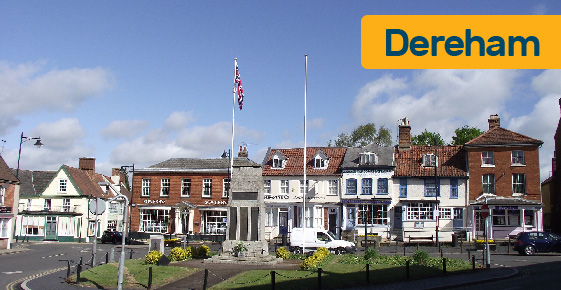 Dereham is a traditional market town with weekly markets on Tuesdays and Fridays. See the thatched Bishop Bonner's Cottage, dating from 1502 and now housing a museum; the beautifully restored Dereham Windmill with it's coffee shop or visit the Mid Norfolk Railway
Buses: Excel A|B|D
More info: mnr.org.uk derehamwindmill.co.uk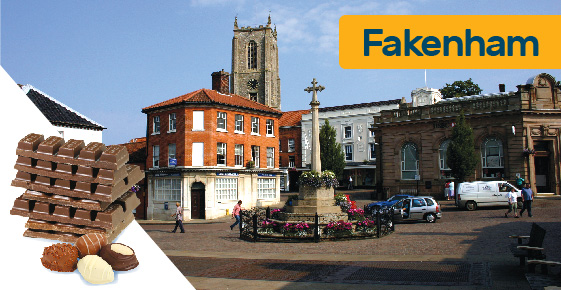 Fakenham has one of the best and busiest markets that occupies much of the attractive town centre every Thursday morning. Don't miss bagging a bargain in the local chocolate factory shop; visit the Fakenham Museum of Gas & Local History - the only surviving town gasworks in the country or see craftsmen at work at Langham Glass.
Buses: Yellow Line X29
More info: fakenhamgasmuseum.com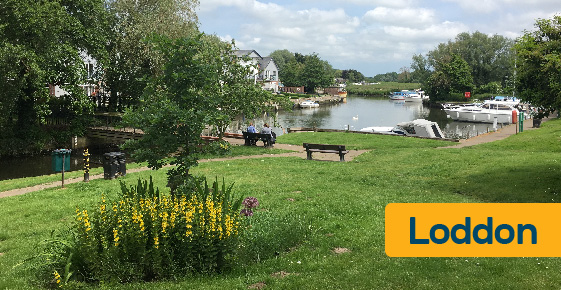 Located along the River Chet, Loddon is the gateway to the Southern Broads, one of Britain's National Parks, and is an ideal place for setting out on a number of walks with several great spots for birdwatching along the way. This small, quaint town boasts a number of public houses and restaurants and plays host to a weekly country market, and a twice monthly farmer's market.
Buses: Coastlink X2|X21|X22
More info: loddon.org.uk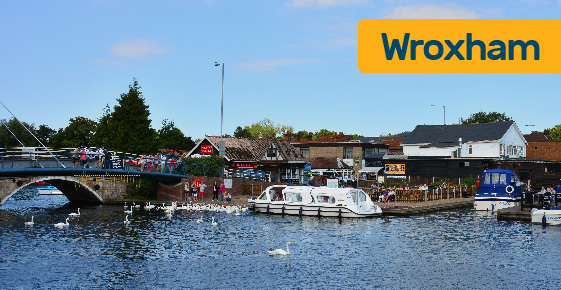 The twin villages of Wroxham and Hoveton sit either side of the River Bure and are regarded as the capital of the Norfolk Broads. With the family-owned Roys department store at it's heart, this is a great place for setting out by boat to explore the broads - grab a seat on a tour boat or hire a smaller craft yourself; or just enjoy lunch by the river.
Buses: Pink Line 12
More info: tournorfolk.co.uk/wroxham.html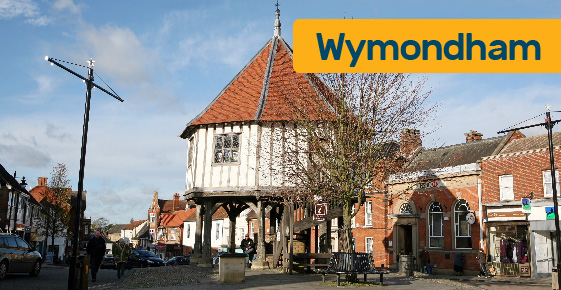 With its' iconic 17th century Market Cross still standing in the fascinatingly historic town centre, Wymondham is home to the 900 year old Wymondham Abbey - just a couple of minutes walk from a wealth of shops, cafes, restuarants and pubs, including the famous 15th century Green Dragon. There are walking trails, a market every Friday morning, the Station Bistro and the southern terminus of the Mid Norfolk Railway.
Buses: Green Line & Turquoise Line
More info: tournorfolk.co.uk/wymondham mnr.org.uk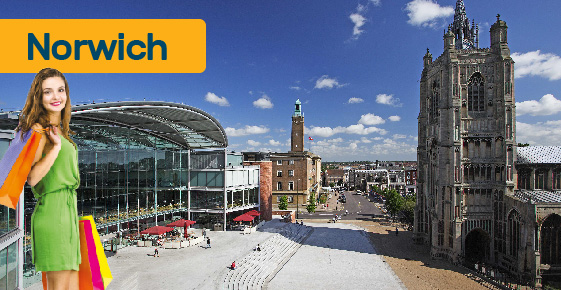 With a fascinating blend of modern sophistication and historic interest, Norwich has something for everyone, from its famous castle and cathedral to its popular market sitting alongside shops from all major national chains. In the Norwich Lanes you can explore a vast selection of unique independent retailers, or head down to the water for a walk along the River Wensum which meanders through the city.
Once famous for having a pub for every day of the year, the city boasts an enviable selection of independent free houses well worth exploring. Famed for its 'foodie' scene, Norwich has a choice of eating places second to none as well as bowling, fun and leisure facilties of all kinds.
Buses: all Network Norwich services, Coastlink X1 & X11, Coastlink X2|X21|X22, excel A|B|C|D
More info: visitnorwich.co.uk

Photo Credits (top to bottom): Nick Rowland (Flickr); Adam Tinworth (Flickr); Gary Troughton (Flickr); Visit Norfolk; Martin Pettitt (Flickr); Visit Norwich - all Flickr images used under Creative Commons Licence.