Getting to both our Park & Ride car parks is easy. They're convenient from both the A12 and A14, and are clearly signposted from the roads around them.
If you're a Sat-Nav user, then just pop in the postcodes shown on the map below to find the car park of your choice.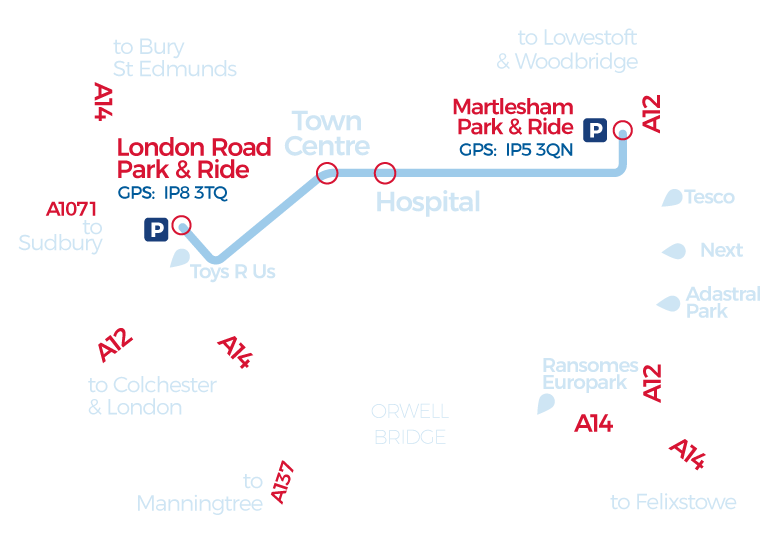 We've got a number of maps designed to help make your park & ride experience as easy and relaxing as possible. Just click the buttons below to view & download your own copy.


Map of the park & ride sites and bus route into town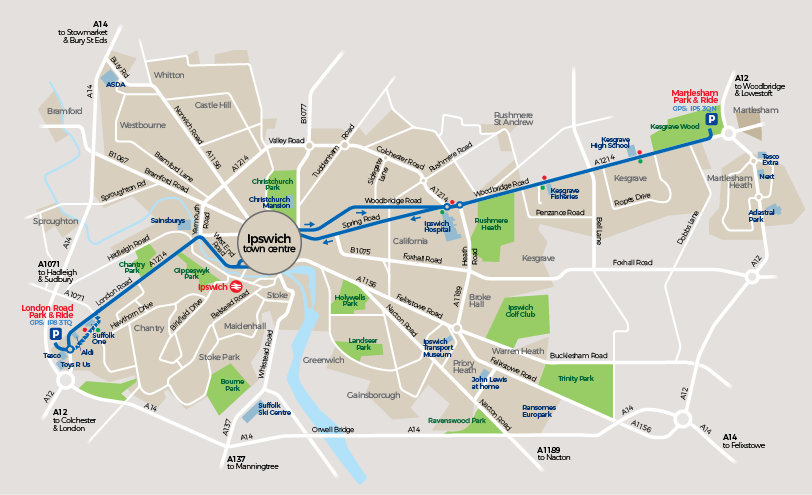 The park & ride route through Ipswich town centre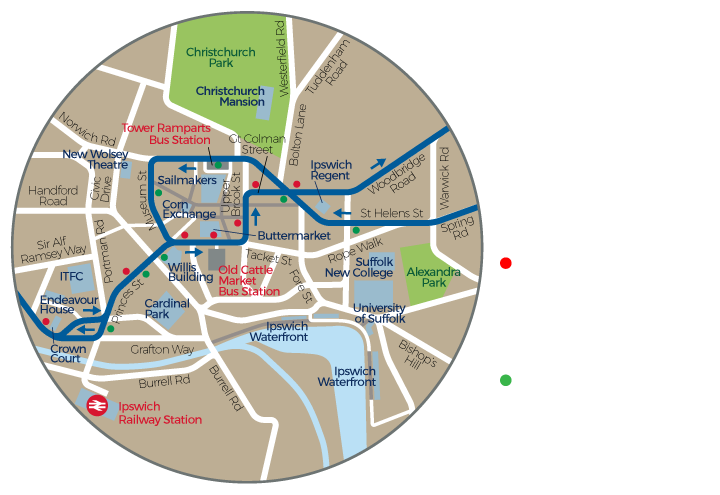 Where to get on & off in Ipswich town centre
Wherever your day in Ipswich takes you, there's sure to be a bus stop nearby to get you back to the car when you'er done. They're all shown on the map below, along with some key landmarks to help you find your way.