We've put together a series of walks which can be accessed using our bus network. Allowing you to leave the car at home, let us do the driving and explore a bit further afield. During lockdown we've appreciated more what is on our doorstep and the great outdoors. The routes are a mixture of varying distanced circular or one way walks, with details of where you catch the bus at the other end so you don't have to cover the same ground. All bus to walks are based on you starting in Bristol City Centre. We've even highlighted some of our favourite pubs and cafes so you can stop for a refreshing drink or that all important cuppa and slice of cake!
To see whether you need a Bristol Zone or West of England Zone ticket please click here to view our Bristol network map. If you are paying on board, your driver will be able to advise what ticket to purchase. For more information on ticket prices click here.
---
Leigh Woods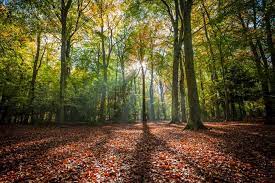 Managed by the National Trust, Leigh Woods is a National Nature Reserve and SSSI on the outskirts of Bristol. Boasting fantastic views across the city including the iconic Clifton Suspension Bridge Leigh Woods has a variety of different distance walks with something for everyone.
Website: Leigh Woods Walking Trails
Type of walk: Circular
Refreshments: Leigh Woods Coffee Co
Services to start of walk: X4 to North Road stop on Abbots Leigh Road
---
Blaise Castle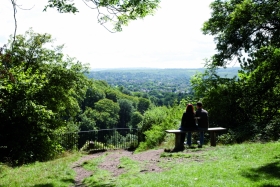 Explore the Blaise Castle Estate on this circular walk through the 650 acre country park. You will follow a series of peaceful wooded paths around the landscaped grounds and visit the sham castle where there are fabulous views of Avonmouth, the Avon Gorge and South Wales. Other highlights include two pools - the Giant's Soapdish and Penny Well, and two caves - the Robber's Cave and the Butcher's Cave. There is also a gorge with a limestone outcrop often used by climbers and Blaise Castle itself - a magnificent 18th century mansion house with a fascinating museum.
Website: Blaise Castle
Walking Map: Map of Routes
Type of walk: Circular
Refreshments: Blaise Castle Cafe, Henbury Arms, The Blaise Inn
Services to start of walk: Citylines 3 or 4 to Blaise Castle stop on Kings Weston Road
---
Arnos Vale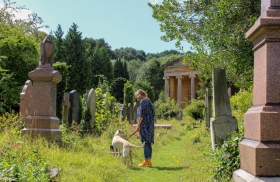 Internationally recognised as one of Britain's best examples of a Victorian garden cemetery, Arnos Vale is set within 45 leafy acres dotted with classical buildings, historic monuments, sweeping carriage drives and walks lined with wildflowers. In addition to being a working cemetery Arnos Vale, often described as a sanctuary of peace and tranquillity, is an important site for biodiversity and a steppingstone to Bristol's wildlife corridors.
Website: Discover Arnos Vale
Type of walk: Circular
Refreshments: Cleverchefs at Arnos Vale, Bocabar at Paintworks (just a short walk along the opposite side Bath Road)
Services to start of walk: 1, 39, or X39 to Paintworks stop on Bath Road
---
Ashton Court Estate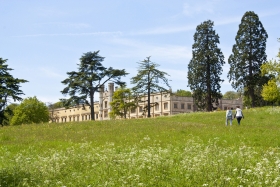 Just 10 minutes from Bristol city centre, visitors to Ashton Court Estate can enjoy magnificent old oak trees and see the deer graze in an area that first became a deer park over 600 years ago. Once the stately home of the Smyth Family, the entire Ashton Court Estate covers 850 acres of beautiful woods and grasslands which were originally shaped by renowned 18th Century landscape designer Humphry Repton.
Website: Ashton Court Estate Map
Type of walk: Circular
Refreshments: The Courtyard Cafe at Ashton Court, The Ashton Pub (via the Ashton Road entrance)
Services to start of walk: X4 to Clanage Road stop on Clanage Road 24, U2 or X6 to The Ashton stop on Ashton Road
---
The Dramway (Coalpit Heath to Lyde Green)
This part of the The Dramway path goes through the site of Ram Hill Colliery, which dates from the early 1800s. Along the route you will see the man-made Bitterwell Lake and 16th Century Lyde Green Farmhouse, with its gabled roof and unusual diagonal chimneys. Slightly to the east of the path is the historic village of Pucklechurch, built on the site of a Saxon Palace.
Website: The Dramway Map
Type of walk: One way
Refreshments: Costa or Subway at Emerson's Green Retail Park or The Mill House pub, Avenue Cafe or Bottegino's on Emerson's Way
Services to start of the walk: Y1 to St Saviour's Church stop on Badminton Road
Services at the end of the walk: 49, m3, m3x from Emerson's Green stop at Emerson's Green Retail Park
---
Troopers Hill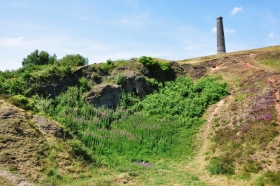 Located in the St George area of East Bristol and owned by Bristol Parks, Troopers Hil is a hillside nature reserve overlooks the River Avon.
The scene of quarrying in the past, this walk exposes visitors to a mix of history, wild plants and animals. From the highest point you will be treated to stunning views and, having won the prestigious Green Flag Award every year for over a decade, it's easy to see why this is regarded as one of the best spots for wildlife in the Greater Bristol area.
Website: Troopers Hill
Type of walk: Circular
Services to the start of the walk: 44 or 45 to Marling Road stop on Summerhill Road
---
Frome Valley Walkway (Eastville Park to Snuff Mills)
The Victorian Eastville Park is perfect for relaxation, sporting a large ornamental lake, tennis courts, bowling greens, children's play area, woodlands and wild flower meadows. From here head to the Frome Valley Walkway to make your way to Snuff Mills which features woodland, riverside walks and a community garden.
Website: Frome Valley Walkway
Type of walk: One way
Refreshments: Pop-up cafe at Eastville Park
Services to start of the walk:17 or 24 to Eastgate Centre stop on Muller Road
Services at the end of the walk: 48a from Quarry Road stop on Blackberry Hill
---
Frome Valley Walkway (Snuff Mills to Frenchay Road)
Following the path of the River Frome, this section takes you close to Oldbury Court Estate, past Frenchay Mill and onto Frenchay Bridge. The path is narrow in places, but also encompasses open fields and woodland, with the occasional gate, stile and bridge to navigate.
Website: Frome Valley Walkway
Type of walk: One way
Refreshments: The Chalet Tea Garden at Snuff Mills and Cafe Kiosk at Oldbury Court
Services: 48a to Quarry Way stop on Blackberry Hill
---
Frome Valley Walkway (Bromley Heath to Frampton Cotterell)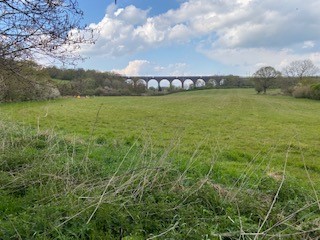 The impressive Winterbourne Viaduct dominates the landscape with its 11 huge arches rising up to 100 feet above the river. To the south of the Viaduct the walkway passes close to Huckford Quarry, now a Local Nature Reserve providing a pleasant area to explore the woodlands, grasslands and rocky slopes. At Frampton Cotterell the path passes around St. Peter's Church, rebuilt in the late 19th Century but retaining the original tower from medieval times. An old tramway can still be seen today behind the church, the location of the now disused Roden Acre Mine, where iron ore was worked at the end of the last century and transported, via the Tramway, to Iron Acton where it then went on to South Wales.
Website: Frome Valley Walkway
Type of walk: One way
Refreshments: The White Horse at Hambrook
Services: 19 to Quakers Road stop on Bromley Heath Road
Walks outside of Bristol...
---
Sand Point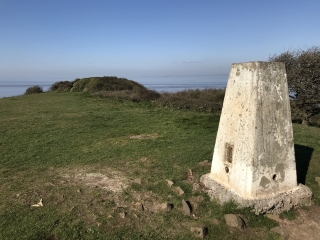 An extension of the Mendip Hills, Sand Point near Weston-super-Mare is a rugged walk that delivers wonderful views across the Bristol Channel. Once you get off the bus, head across the road and onto Sand Bay beach and turn right. The dunes are man-made sea defences, installed in 1983/4 after a major storm. From the beach you'll see Sand Point, so just keep walking north towards it. The sand becomes grassy and it can get a bit muddy. firmer ground can be found closer to the trees to your right. You will come to a wall, the remains of concrete forts which were used as a line of defence during World War 2 by local troops and the Home Guard. Walk alongside the wall and at the end there are a couple of steps leading to a path. Take the steep steps on your left, signposted Sand Point. At the top of the steps the path forks. Take the left-hand route, through the wooden fence and gate at the top. Keep going on this track past the trig point, which continues on until the end of the peninsular.
Website: North Somerset Life - Stunning views from Sand Point
Type of walk: Circular
Refreshments: Sand Road car park kiosk
Service to the walk: Somerset's Coaster 1 from Sand Road stop and Sand Bay Tearooms on Beach Road