City of Bristol College
With our day, week, month or term tickets, not only do you get travel to college, but your ticket allows unlimited travel at the evenings and weekends too!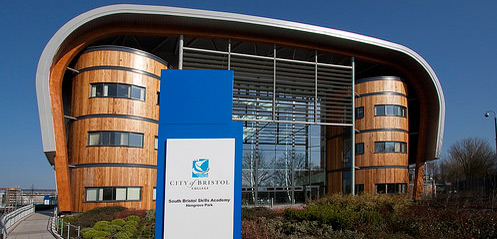 We offer a number of services to the four main campuses of the City of Bristol College.
Services to Campus
South Bristol Skills Academy - Services 75, 76, 92, 96 and m1
College Green Centre- all services to Bristol City Centre
Ashley Down Centre - Service 70
Advanced Engineering Centre at Parkway - Services 19 and 73
Click here for a map showing all First Bus services in Bristol Zone
Click here for current timetable information
Unlimited travel tickets 
For unlimited travel* in your chosen area our Day, Week or Month tickets offer great value travel and all tickets are cheapest if you buy via mTickets on the First Bus App.  
Bristol Zone
West of England Zone
Buy before you board
From the driver
Buy before you board
From the driver
Day
£3.15
£3.50
£4.60
£4.90
Week
£13.25
£14
£16.95
£18.20
Month
£50.80
n/a
£61.60
n/a
We also offer term tickets which give unlimited travel in your chosen area and are available to buy from your Student Services on campus. All these tickets will be available on the First Bus app before the start of term.
| | Bristol Zone | West of England Zone |
| --- | --- | --- |
| Spring Term (4 Jan to 1 April 2021) | £129 mTicket | £169 mTicket |
| Summer Term (19 April to 12 July 2021) | £125 mTicket | £164 mTicket |
*Excludes travel on special events services and Airport Flyer
Where to buy? 
All tickets can be purchased from Student Services on all campuses. 
It's cheaper to buy Day, Week and Month tickets through mTickets on the First Bus App:

Search for 'First Bus' in your app store and download the First Bus app
Select 'Bristol, Bath & the West' area
Press mTickets from the bottom menu, then Bristol, Bath and the West and then Bristol
Click on Buy at the top and then select Student Travel. Choose the City of Bristol College ticket you need.
You will be asked to set up an account, please complete the requested details.
click Continue and you will be asked to confirm you are a student at City of Bristol College with. 
If you have been provided with a voucher code by the college, enter it where it says 'Add a voucher or promo code'
Either click 'Get your free ticket' if you have a voucher code or select a payment method to purchase your ticket 
You can either use it straight away or move to the wallet to use later
When you want to travel, activate your ticket and then scan the QR code on the bus.
Day and Week tickets are available to buy from your First Bus driver. 
Travel advice during Coronavirus
Here's some key information you'll need to know to keep you, your fellow passengers and our staff safe when travelling.
You MUST wear a face covering (unless you meet the exemption criteria set by the government) and will not be allowed on the bus without one.
We've introduced social distancing measures on board and therefore many of the seats have signs on them asking you not to sit there. Please make sure you keep a safe distance from others and only sit in a designated seat.
Because of the social distancing measures we're only able to carry about half the amount of passengers on a bus compared to before. So, if a bus doesn't stop, even though it might not look full it could have reached its new capacity. We're running as many buses as possible to try and ensure this doesn't happen but please allow extra time for your journey if possible.
We've recently introduced a number of features on the First Bus app to help you plan your journey including being able to track your bus and see how many seat are available on-board. For more information see the video below. 
There are other things you can do to help keep yourself and everyone safe. To see the full advice please visit our coronavirus information page here.