On Your Marks, Get Set, Sparks!
In early 2023, the old M&S building in Broadmead reopened as Sparks Bristol, a new creative arts and sustainability hub.
This Department store with a difference will offer shopping, advice, events and art installations on the ground floor. There's plenty to explore in each department - Fashion, Travel, Garden, Gifts, Re-Use, Food and Energy. Each area will provide ideas on how to take easy (and often money-saving) action on climate, sustainability and wellbeing.
We're excited to be sponsoring the Travel Agency department which is situated just through the main doors on the Primark side of the building. We've been working on some incredible instalments to make the space really special! Get down to Sparks for...
a tour of our real bus (yes in the building!) and sit in the driver's seat or have a selfie with the bus
a fun travel quiz
a model replica of a Bristol tram
exclusive travel offers
H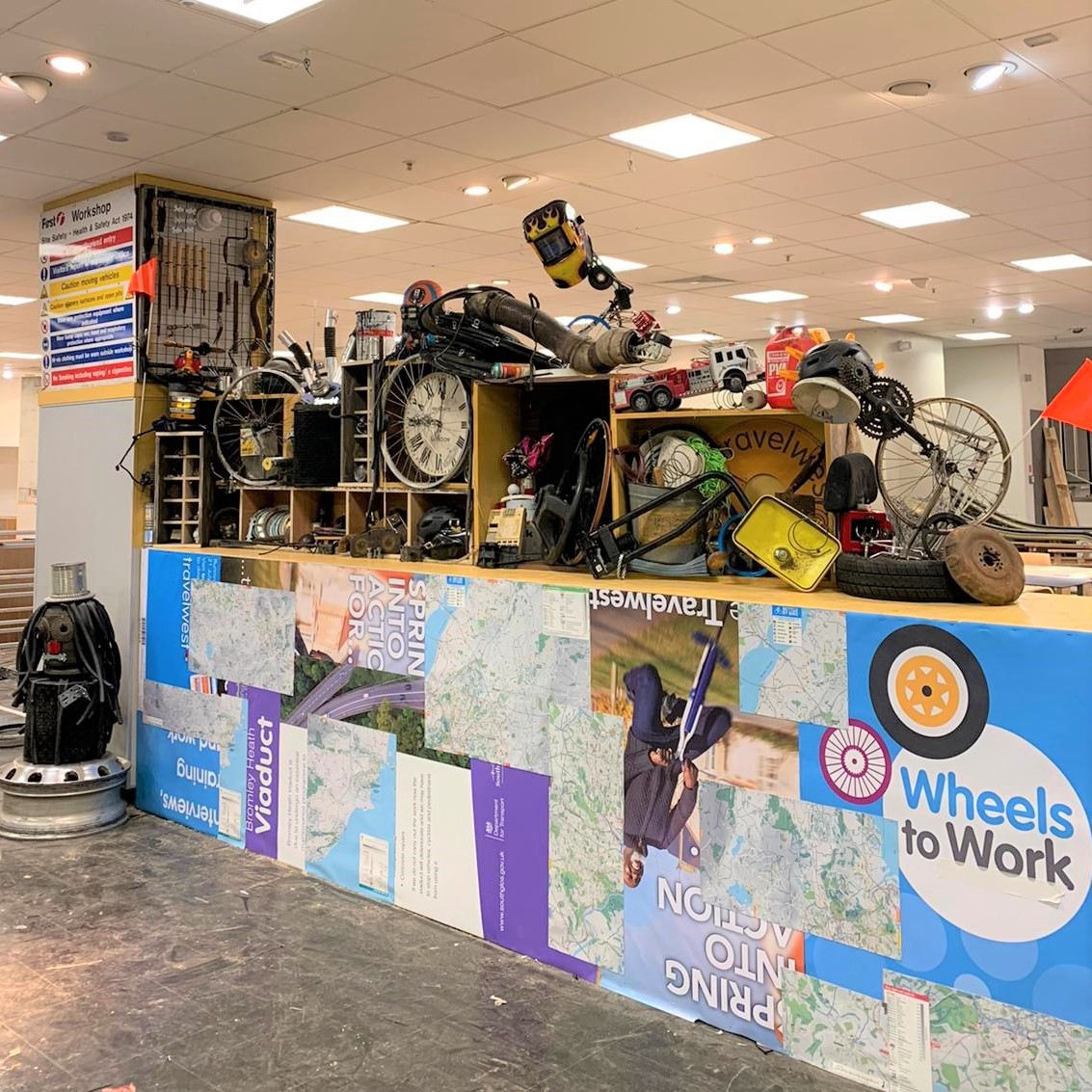 ere is a sneak peak of the sculpture installation created for the Travel Agency by the Invisible Circus. The sculptures have been designed to give a workshop/ garage feel and they look incredible!
The team even visited our depot in Lawrence Hill to collect some scrap bus parts including panels, a steering wheel and a seatbelt. See if you can spot them when you visit!
For a complete guide to Bristol's Bus network including network map, frequencies and the bus stops to use for each service, click here.
Our Sparks Bus
If you've been to visit our Travel Agency, you might've noticed the single decker bus, and you might also wonder how we got it in there.. Watch our video below to find out!