Stay updated
Register your details to be informed about changes to your Bus services, products, news, surveys and promotions.
Register here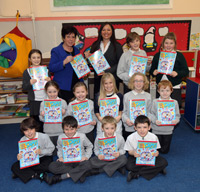 At First in Aberdeen, we are committed to making a real difference to the communities in which we operate by supporting a wide and varied range of charitable causes and community organisations. First has a long and proud history of working with local organisations to improve a wide variety of aspects of community life.
Whether it be funding of community or charity events, or gifts in kind for raffles and gala days, First in Aberdeen has and will continue to give to and support our local communities in the city.
In addition, applications for sponsorship can be made to FirstGroup's Charity and Sponsorship Committee. Further information on this committee is available here.