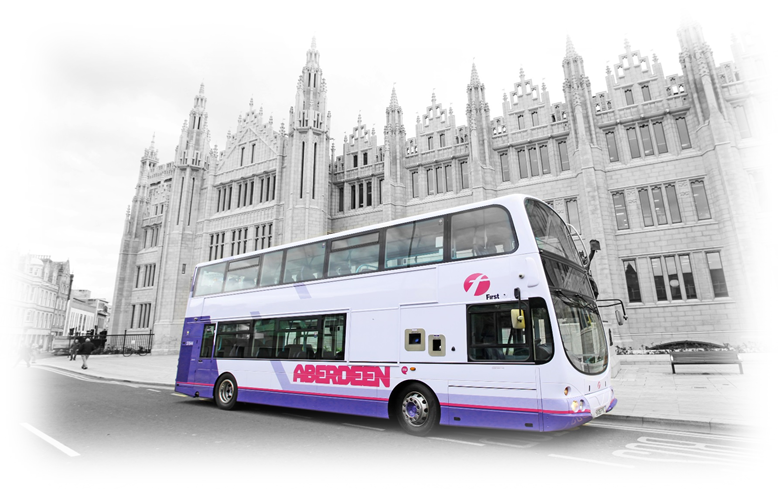 At First we are dedicated to offering good quality, safe, affordable and accessible services to the millions of passengers who travel with us every year.
We operate a network of high frequency services across Aberdeen city.
First in Aberdeen employs over 500 staff in both driving and support roles and we operate a fleet of 160 buses in the city.
We work in partnership with local authorities and other agencies to provide up to date information for passengers and offer a broad range of tickets with something to suit everyone.
Our depot is based at 395 King Street alongside which sits First Group worldwide Headquarters, opened by Her Royal Highness the Princess Royal during 2010.
Company details:
First Aberdeen Limited. Registered in Scotland No. SC107488.
Registered office:
395 King Street,
Aberdeen,
AB24 5RP
Conditions of Travel
If you would like to read our Conditions of Travel please click here