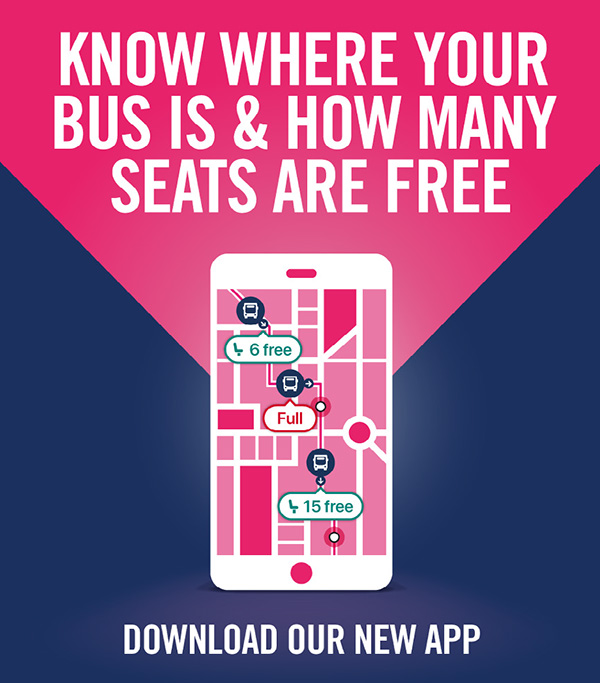 Aberdeen, home to the World's First Hydrogen Powered Double Deckers!
Our Zero Emission buses will support our journey to clean air and show our commitment to Aberdeen's path to a cleaner, greener, climate positive city. Each vehicle plays a major role in reducing Aberdeen's carbon footprint by saving 84 tonnes of carbon per year, per bus - which means healthy, happy communities with quiet streets.
You'll spot our hydrogen fleet throughout Aberdeen, and on the below routes:
Service 17 & 18 - travelling via Kincorth, Duthie Park, Aberdeen City Centre, Hilton and Newhills.
Service 19 - travelling via Tillydrone, Aberdeen City Centre and Culter.
---
Clic

k here

for a video tour from our Engineering Manager, Mick!

Click here

to watch our animated World's First travel the street of Aberdeen!
Click here to watch as Betty the Diesel Bus transforms into Hydro Jen!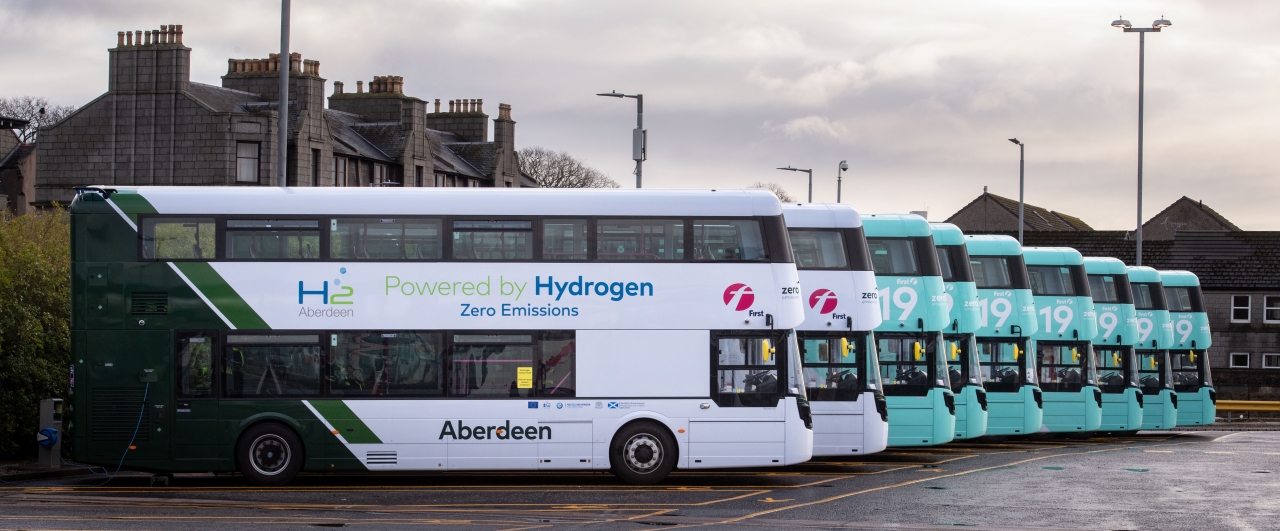 ---
What is Hydrogen?
Hydrogen is the simplest and most abundant element in the universe – made up of one proton and one electron.

Hydrogen releases zero emissions, it's clean, green, and only emits water from the exhaust!
Hydrogen is made from wind and water.
---
What does this mean for Aberdeen?
| | |
| --- | --- |
| | Local energy for local communities – Aberdeen's plans for making its own hydrogen means that our buses will be locally powered. |
| | When you travel by bus, you are playing your part in reducing Aberdeen's carbon footprint. |
| | What was that noise? Our hydrogen vehicles are silent - reducing the noise pollution in Aberdeen. |
| | Just one Hydrogen Bus will save 84 tonnes of CO2 per year – the equivalent of removing 38 petrol, or 40 diesel cars from the road. |
| | Fuel-cell electric buses produce no tailpipe emissions – the only by-products is water. |
---
---
First Bus App
Download our mTicket app and get your ticket.
First Bus App - Our app allows you to plan your journey and buy tickets on your phone. Simply scan your mobile ticket as you board! Even better, you can now check live seat availability on your bus before it arrives and track it live to your stop!