Day Trip to Cove Bay by Bus
Aberdeen day trip to Kincorth Hill and Cove Bay by bus
RGU alumna Marisa, shares her Aberdeen day trip to Kincorth Hill and Cove Bay in Aberdeen. These spots are easily accessed from the city centre by bus, making them the perfect places to go and visit whilst studying at RGU.
Do you enjoy forest walks or coastal walks? With this day trip you won't have to choose as it has both!
In this blog post I will share an itinerary for the beautiful Kincorth Hill and Cove Bay, how to get there, what to do and how to get from one place to another. As my days are pretty flexible, I usually check the Space Checker on the First Bus app where I can see what times are typically busier on the bus up to 7 days in advance. This enables me to choose a quieter time to travel. For this trip I also used the Journey Planning feature on the app where it showed me what bus to take to the destinations, as well as what stops to get off and the times of the buses.
Kincorth Hill Local Nature Reserve
Kincorth Hill locally known as the Gramps, is a must for anyone living in Aberdeen. The views are incredible with different paths passing through grass as well as woodland. Part of the path is quite steep but most of it is flat and easy to walk on.
To get there you can take the bus 3A towards Cove Bay and get off at the bus stop "Altens Farm Road". From there it's about a 5 minute walk to Nigg Way, the east access point of the nature reserve.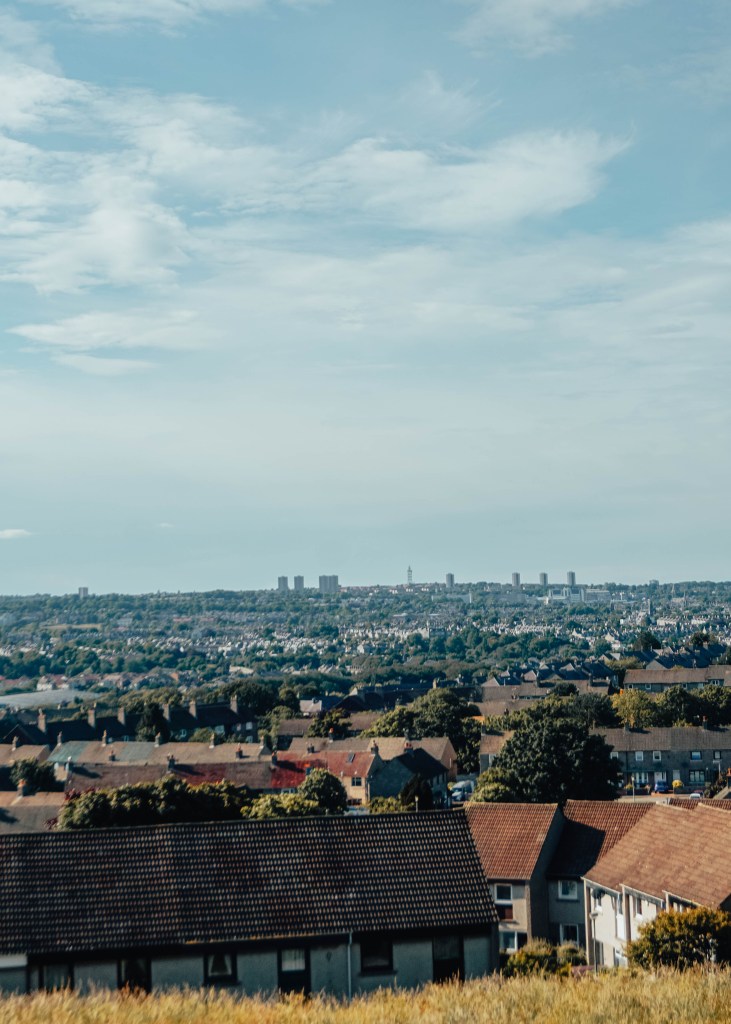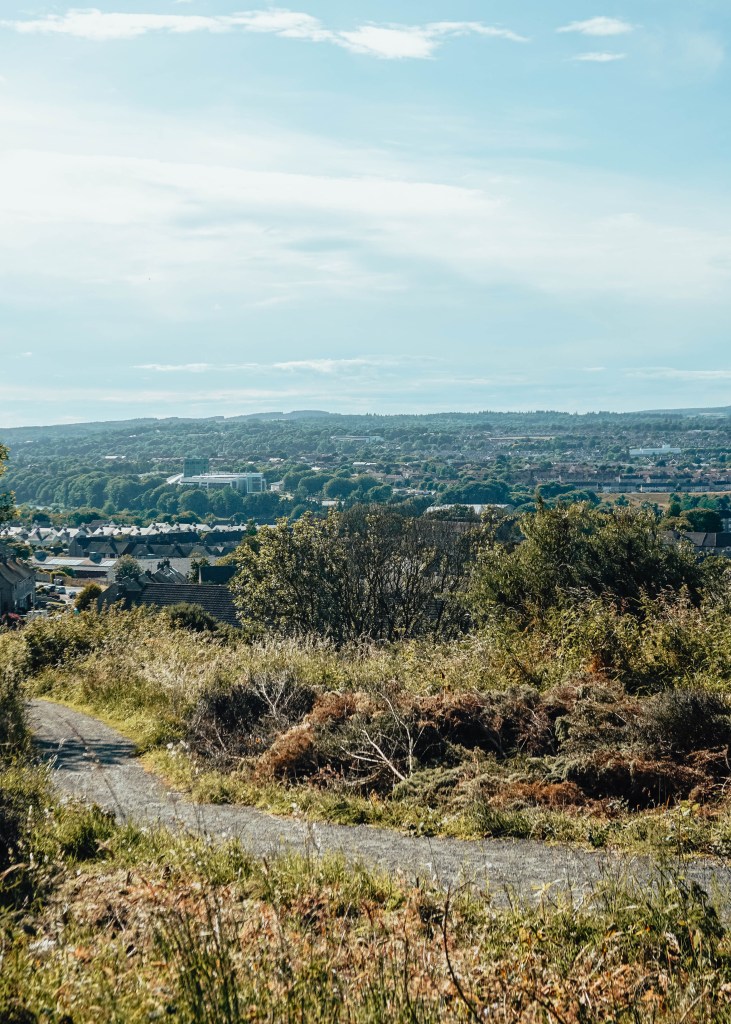 Photos taken by Marisa Vogiatzi – Instagram @marisa.vogiatzi
---
Cove Bay
With just a quick 10 minute bus ride from Kincorth Hill, you can find yourself surrounded by completely different scenery. From dramatic cliffs to a picturesque little harbour, Cove Bay is a lovely area to explore on a nice day.
To get there, you can take the bus 3A to the bus stop "Cove Road" and from there it's about 10 minute walk down to the harbour. Once you've explored the little harbour and the surroundings, you can walk along the Aberdeen Coastal Trail (North Sea Trail).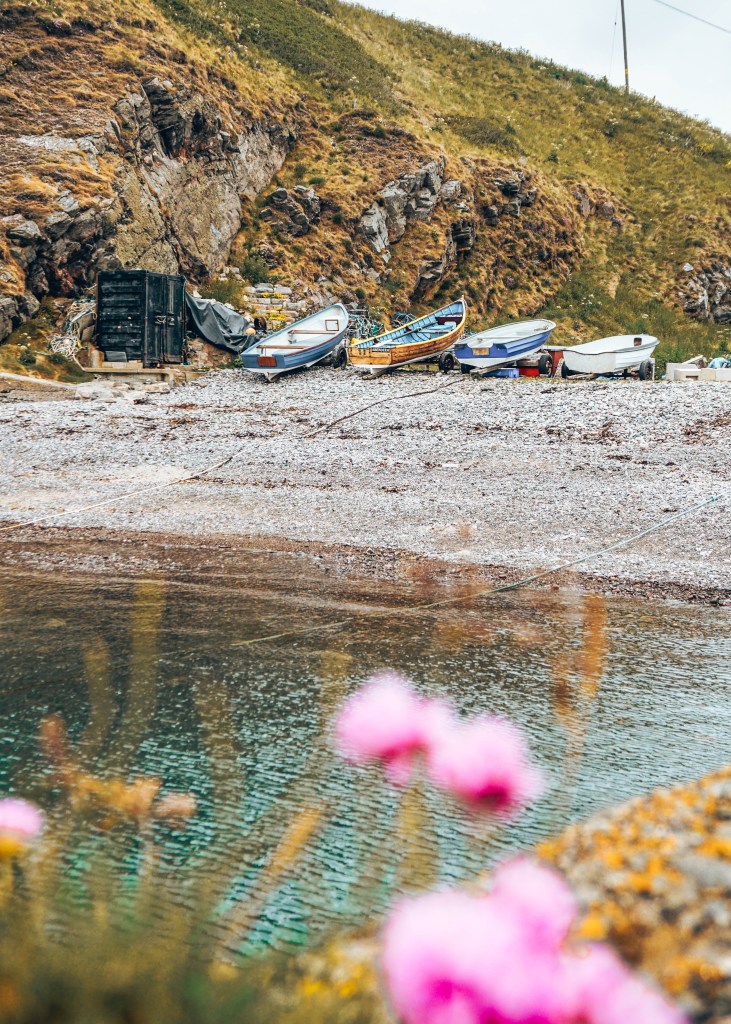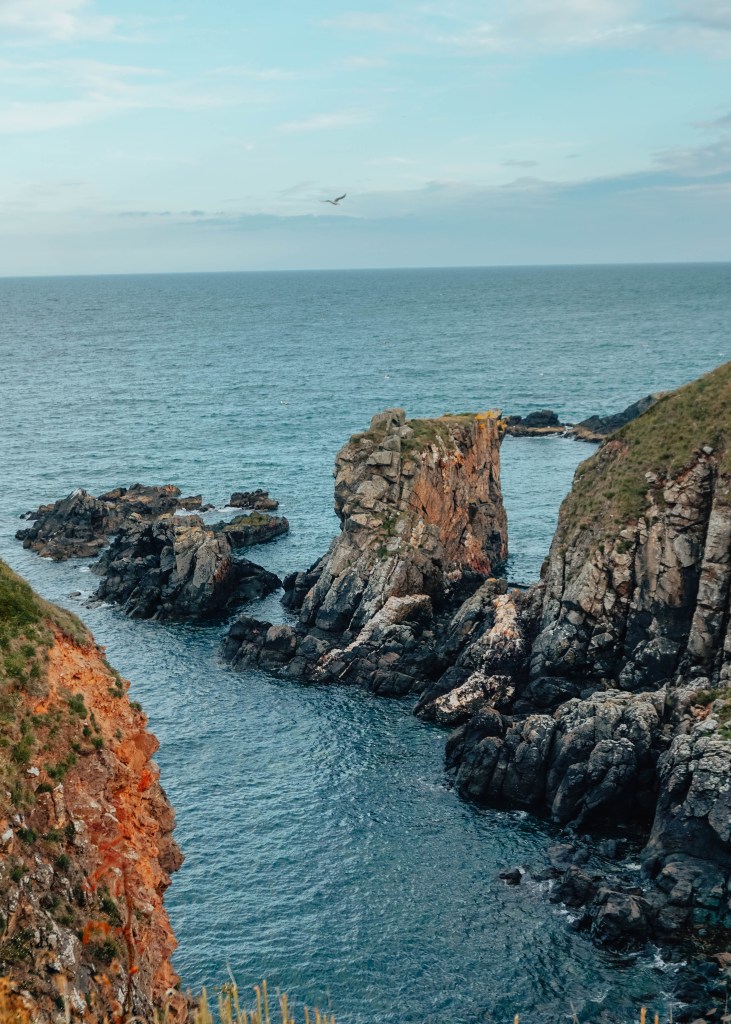 Photo taken by Marisa Vogiatzi – Instagram @marisa.vogiatzi
---
The coastal views on the trail are incredible and it's definitely worth the walk. You can walk part of the way and then take the bus back, or you can walk all the way back to Aberdeen, passing by Torry Battery where you can stop and watch the dolphins and enjoy the city views. I usually time it so that by the time I walk back to the battery, I can see the sunset as well.
These are just some of the many hidden gems that Aberdeen has to offer. There is definitely something here for everyone whether it's city, forest or coastal walks. What is your favourite Aberdeen day trip?
Marisa
Find out more about Robert Gordon University (RGU) at www.rgu.ac.uk.