Tech the Bus - Smarter Travel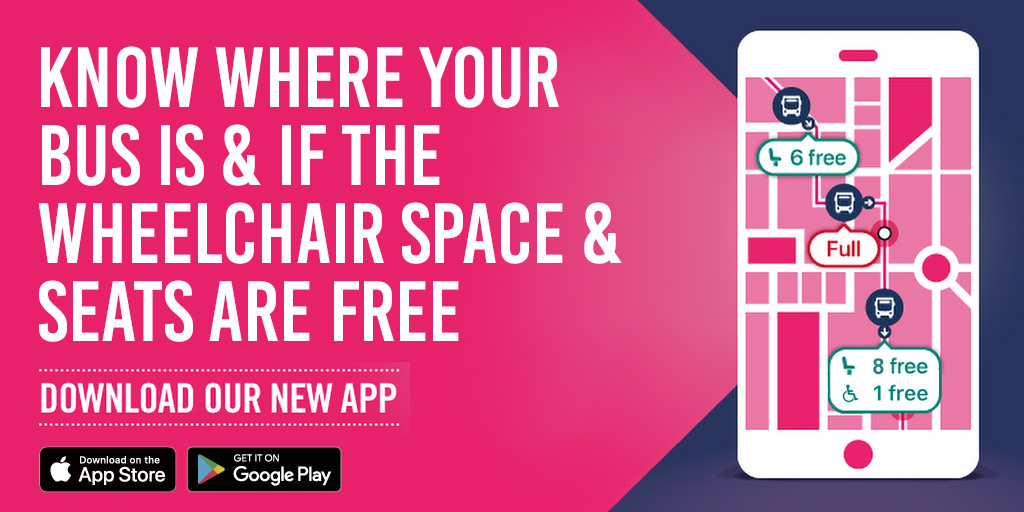 Download the new First Bus App to plan journeys, see available capacity and buy tickets all in one place.
The First Bus App is the smarter way to catch the bus. Simply download the First Bus App, and you'll be able to buy and store tickets on your phone. You'll never have to worry about losing your ticket or forgetting your change again. Just scan each mobile ticket when you hop on board, and you're ready to go.
Running late? No problem! Using real-time information, the First Bus App also lets you know when your next bus is arriving, and available capacity; helping to prevent long waits at the bus stop.
With social distancing measures in place on our buses there are fewer seats than normal available on each bus.
To help you travel with confidence we have developed new functionality in our Mobile App. And with our latest update, version 4.8, you can now track your bus live on a map so you know exactly where it is and when it will get to your stop. What's more, each bus now displays in real time if the wheelchair space is free and how many empty seats there are, to help you plan your journey.
You can also activate multiple tickets at the same time from the same mTickets account making travelling with friends and family easier! Just make sure you've got a ticket for each person travelling in your wallet and then activate them one at a time – easy.
First Bus continues to encourage cashless payments, and use of the First Bus App to purchase mTickets, to reduce the need for contact between customers and drivers and avoid using cash would be appreciated.
and drivers and avoid using cash would be appreciated.
Download the First Bus App
How to plan your next journey in the First Bus App.