We are RECRUITING!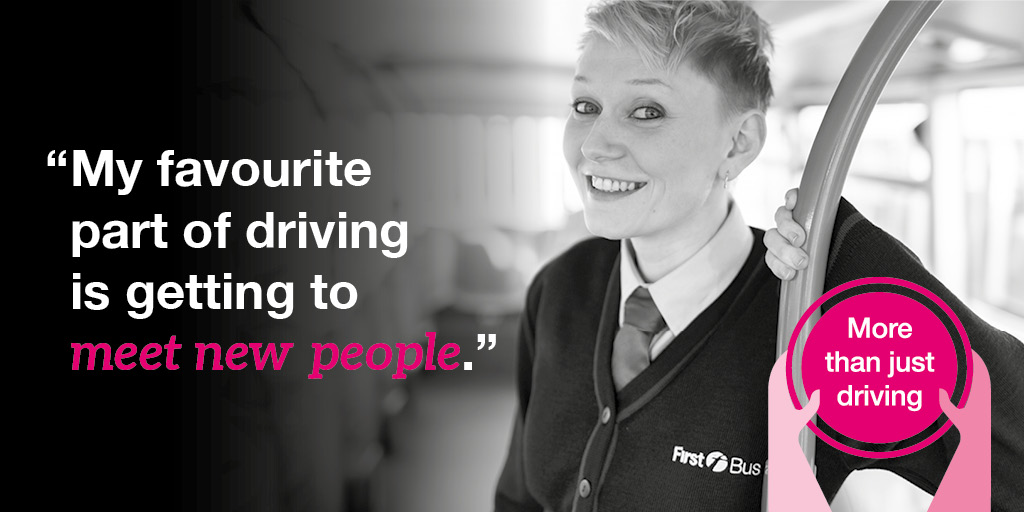 We want to give our customers great service and we can only do that by getting the right people in our driver team. You don't need to be able to drive a bus yet as our internationally recognised training will help you learn. You just need the right attitude and in return you'll enjoy some of the great things that come from being part of our team…
A fantastic starting salary…
You could earn between £20,500 and £24,000 per year. Plus, there are always opportunities for overtime to boost your earnings.
Enjoy the variety…
You won't get bored staring at the same four walls in this job, as each day brings something new. Our driver teams are the heartbeat of the great towns and cities they serve, providing an essential service in helping to keep our customers moving. You'll be meeting loads of new people and making a difference to their day. 
Be a part of something…
Our drivers love the atmosphere in the depot – a great team environment where colleagues become friends.  Some employees have been with us for 25, 30 and even 40 years and really enjoy feeling part of one big family. And if you're the ambitious type, it's worth knowing that some of our most senior managers started off as drivers...
There is also a great range of other benefits:
up to 5 weeks holiday (plus Public Holidays)
company pension
free bus travel for you and your family
£6 all-day train travel on GWR, SWR and other First train companies
High Street discounts
Uniform
We are now recruiting and have multiple opportunities available for the following positions. Just click on the link below for more information and to apply:
Trainee and Qualified Bus Driver (full time), Swansea click here to find out more 
Qualified Bus Driver (part time), Swansea click here to find out more 
Trainee and Qualified Bus Driver (full time), Port Talbot click here to find out more 
Qualified Bus Driver (part time), Port Talbot click here to find out more 
Trainee and Qualified Bus Driver (full time), Tycroes click here to find out more
Trainee and Qualified Bus Driver (full time), Bridgend click here to find out more