Enjoy FREE bus travel forever with a Senior Bus Pass!
Whether you're catching up with old friends at Southend Pier, or spending time with the grandkids at Colchester Zoo, if you're eligible for a state pension, you qualify for FREE bus travel across Essex and England through the English National Concessionary Travel Scheme.
With a Senior Bus Pass, you can enjoy unlimited free bus rides every weekday from 9:00am to midnight, all day on weekends and public holidays too. You could meet up with friends for a coffee or catch up with your family, head to the shops or explore some of the local museums - you can do more of what you love whilst spending less.
So what are you waiting for? Start making memories to last a lifetime with your free Senior Bus Pass.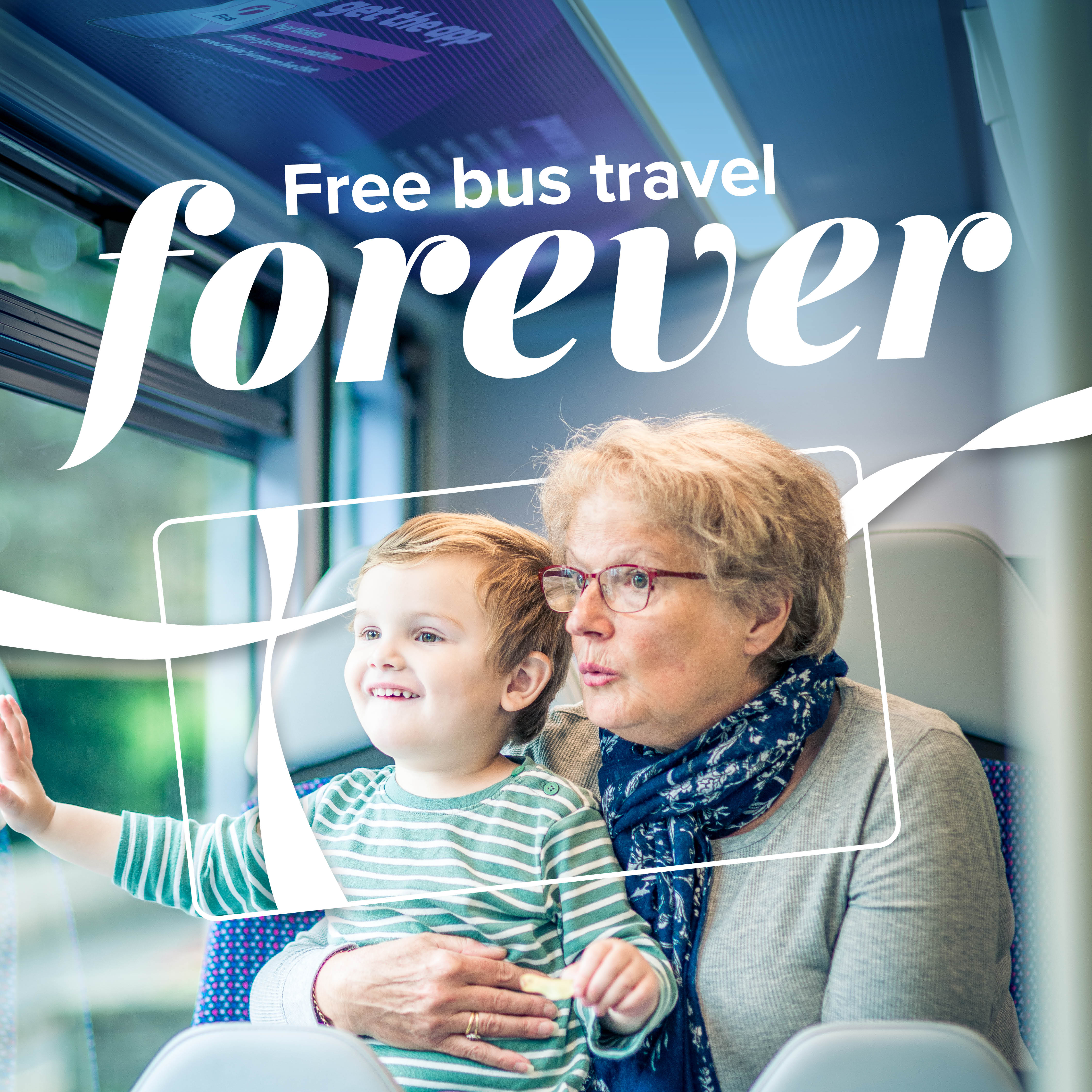 ---
Using a Concessionary Travel Pass:
If you are of state pensionable age and over, or registered disabled, and hold a valid Concessionary Travel Pass you are entitled to free travel on all First Essex buses after 9:00am Monday to Friday and all day weekends and Bank Holidays.

Before 9:00am Monday-Friday the full adult fare is payable.
---
Looking for more inspiration? Check out our pages - Discover Essex for Less
Got a destination in mind but not sure what bus to catch? Use our online Journey Planner by clicking here or download the First Bus App by clicking here.
---
FAQs - Senior Bus Pass
Am I eligible?
If you live in England and are of retirement age or an eligible disabled person, you are entitled to an English National Concessionary Bus Pass.
The age when you qualify for a state pension is not the same for everyone and depends on the year you were born. Check your state pension age to see when you'll be eligible for free bus travel.
How do I apply for my pass?
The Senior Bus Pass is issued by Essex County Council.
If you're eligible you can apply for your pass on their website here or call on 0345 200 0388 (for an application form or for assistance completing one).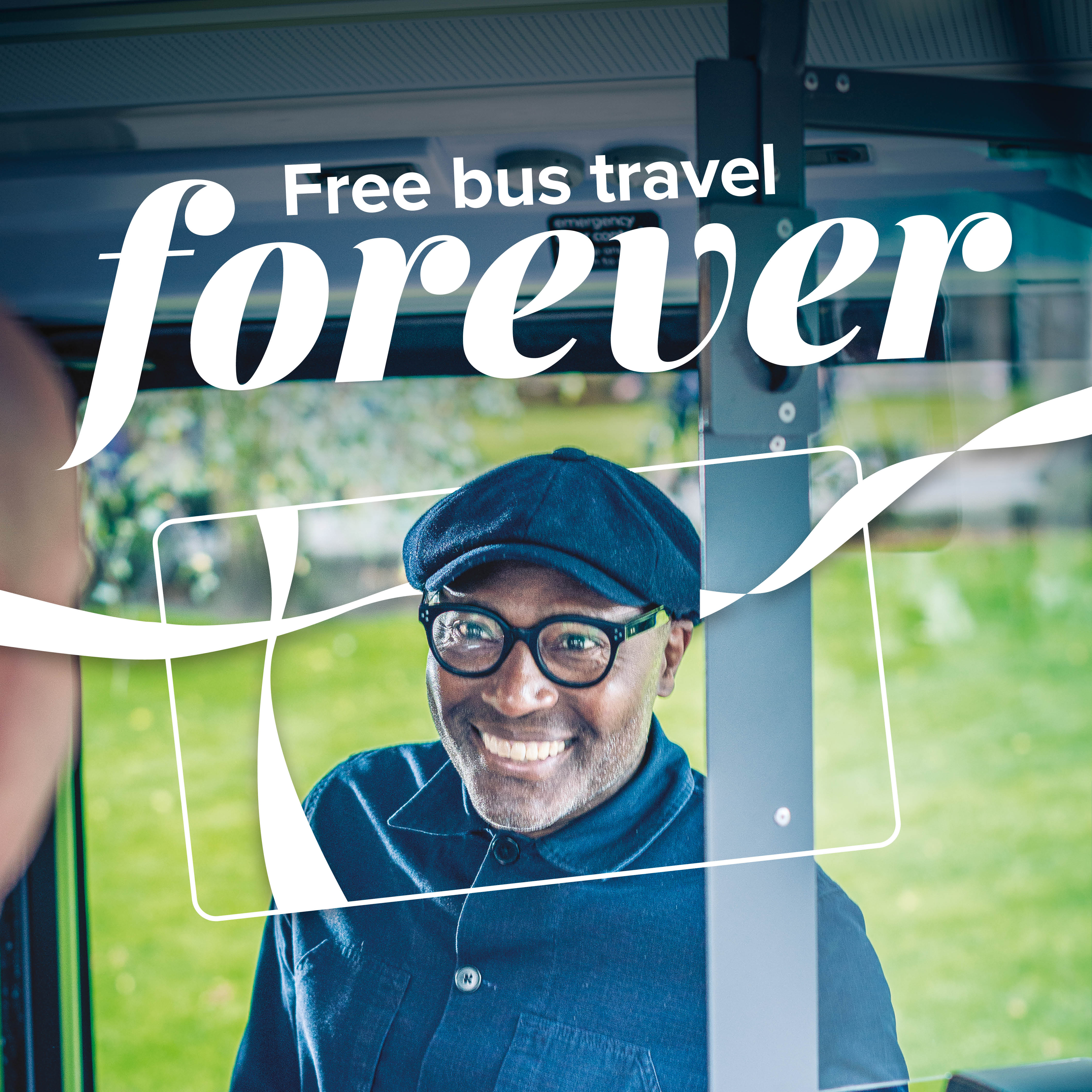 How do I use my pass?
Simply tap, beep, then take a seat!
1. Tap your pass on to the ticket machine as you board.
2. Wait for the beep from the ticket machine.
3. Take a seat on the bus.
Enjoy FREE bus travel forever.
What if my pass doesn't work?
You can still travel - your driver will record your pass manually and issue you with a ticket for your journey.
What if my pass needs to be replaced?
If you have lost, or damaged, your bus pass you can either apply online for a replacement or call 0345 200 0388 to arrange for a replacement pass. A £10 charge applies to replace a lost pass.
How do I renew my Bus Pass?
Older People (blue stripe on the right hand side): Your pass is usually renewed automatically.
Disabled People (orange stripe on the right hand side): Some passes are renewed automatically, but some require evidence to be updated in order to renew a bus pass.
More information can be found here: Older or disabled persons bus pass | Essex County Council (essexhighways.org)
What if my address has changed?
If your address has changed, you will need to call 0345 200 0388 or you can amend your details on the website.
For more information, please call 0345 200 0388 or email help@canigetapass.org.uk