The Colchester Borough Card allows unlimited bus travel in and around Colchester on First Essex, Arriva Colchester, Panther Travel, Ipswich Buses, Stephensons of Essex, and Hedingham Omnibuses.
Tickets can be purchased via the First Bus App, Anglian Buses App or Arriva Bus App.
Day and Week tickets can be purchased on bus.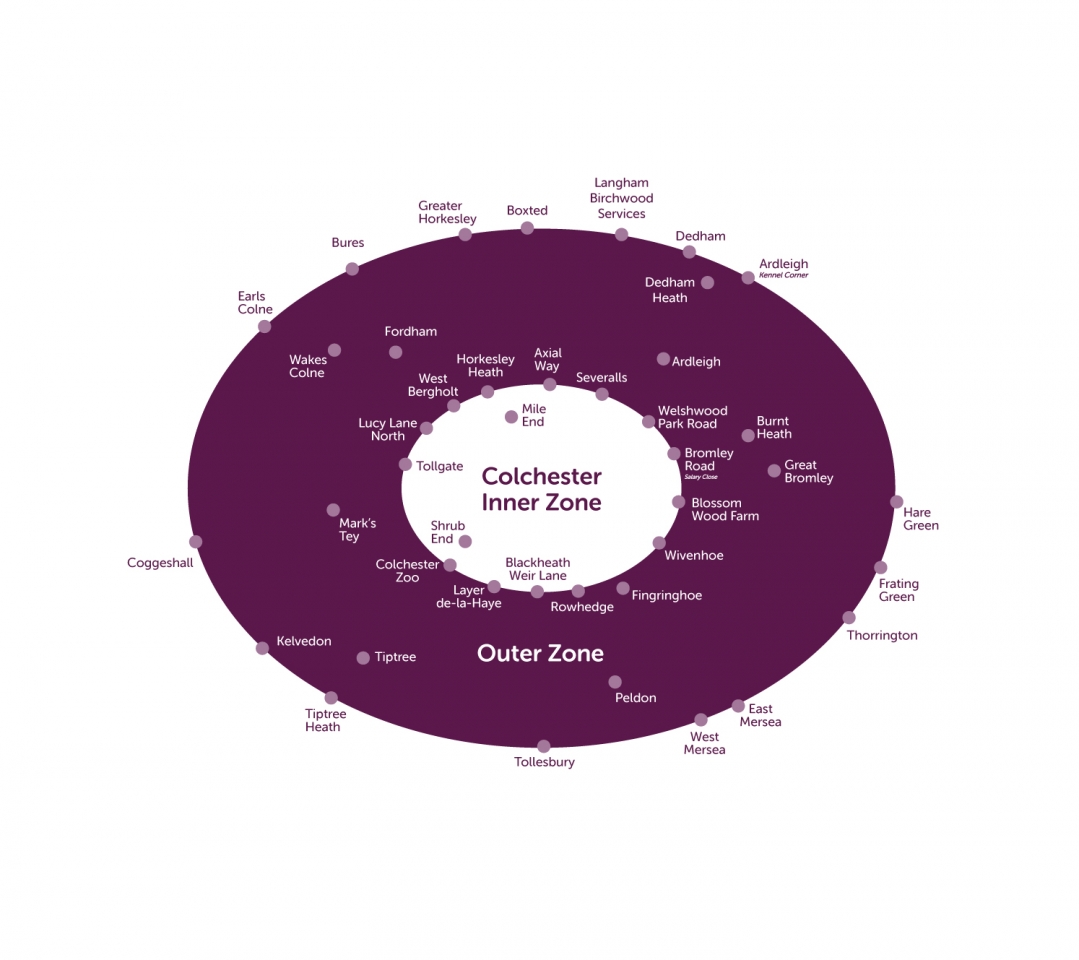 Prices
Ticket Type
Inner
Outer
Adult
Day
£5.20
£8.20
Adult
Weekly
£21.50
£33.00
Adult
4-week
£75.00
£112.00
Adult
Quarterly
£217.00
£332.00
Adult
Annual
£760.00
£1,050.00
Child
Day
£3.70
£5.70
Child
Weekly
£15.50
£22.50
Child
4-week
£52.50
£77.50
Family
Day 2+3
£11.50
£13.70
*Prices from 1st April 2023