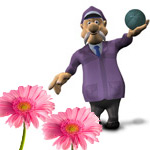 Mr Green welcomes you!
Here at First we are dedicated to providing a quality, reliable and a safe local bus service to our customers. We are also aware of the commitment to providing a bus service which recognises the impacts on the environment.
We are pleased to announce that we have achieved ISO14001 accreditation, an environmental strategy. This will benefit:
Increased access to new customers and business partners
Help maintain effective environmental management system for our staff and customers
Overall this will contribute to the ongoing commitment to delivering a safe, professional and reliable bus service across Essex.
As a public transport operator we can offer significant opportunities to reduce emissions by attracting more people to use the bus thus reducing the reliance on the car!
Community
We engage with the community at a range of levels as customers, neighbours, potential employees, businesses and residents. We seek to play our part in promoting socially inclusive policies, encouraging the young and disadvantaged and helping older members of the community and the disabled. Our community strategy incorporates the following elements:
Engagement with the local communities in which we operate on the quality of our services and any changes to those services
Working with local authorities, businesses and other interested parties to promote sustainable travel to reduce congestion and improve quality of life
Promoting employment opportunities to disadvantaged groups
Supporting local community groups and charities
Improving the environment in and around our operations
Supporting local initiatives for the development and education of young people in the areas we serve
Working closely with law enforcement agencies to address anti-social behaviour, crime and vandalism as well as the importance of road safety
Environmental Policy
Through our core business activities we strive to offer a service in such a way which will encourage passengers to a greater move towards using the bus on a more frequent basis. This will in turn support the needs of society to achieve more sustainable transport. Our policy is to strive to achieve continual improvement in environmental performance through:
Preventing pollution and reducing the overall impact of our operations on the environment
Monitoring our environmental performance and setting objectives and targets for improvement
Providing appropriate awareness programmes for our staff
Climate Change Strategy
We acknowledge that we have an important role to play in supporting governments and communities to reduce the impacts of climate change from road transport by helping to reduce traffic congestion and air pollution by offering a real alternative to the car. We are committed to reducing the greenhouse gas emissions from our operations in a way which supports our devotion to providing a safe, efficient and reliable service through:
Assessing the potential impact on our business from evolving climate change policies as part of our on-going risk management process
To actively promote improved energy efficiency and fuel efficiency within our business
To support research into transport policy and the use of alternative fuels
Bio Diversity
Our policy in respect of conserving and promoting biodiversity reflects our commitment to furthering the aims of sustainable development in the management and development of First. All businesses affect biodiversity through the use of resources and discharge waste of products. The biodiversity policy is therefore consistent with our broader environmental policy. We strive to enhance biodiversity where practicable including:
Seeking to identify any sites where the potential exists for enhancing biodiversity and overtime develop appropriate action plans to achieve this
Support the implementation of the Local Biodiversity Action Plans defining areas which require special protection and management to ensure that biodiversity is maintained. We will seek to do this in partnership with the relevant authorities and affected parties, who promote biodiversity and seek to identify ways in which we may be able to support the development of selected schemes or initiatives