X30 Southend, Southend Airport, Rayleigh, Chelmsford and Stansted Airport
The X30 bus service connects with two major airports – Southend Airport and Stansted Airport, running from early til late, seven days a week.
Service X30 runs between Southend, Rayleigh and Chelmsford providing a fast and easy access to Rayleigh Town Centre, Rayleigh Railway station, Southend and Chelmsford Bus and railway stations.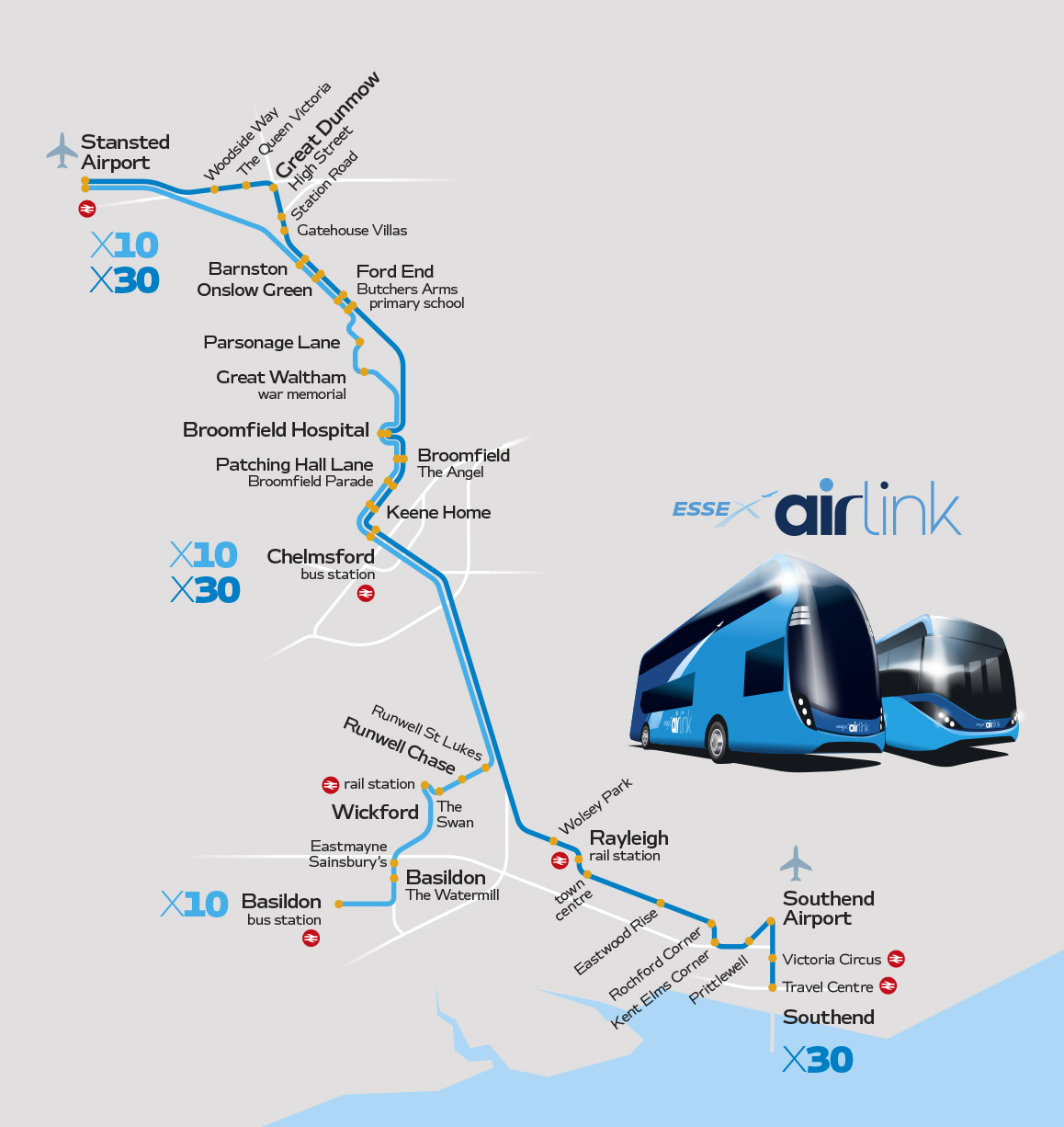 Frequent and direct bus services from Chelmsford to Stansted Airport running every hour.
X30 buses have ample luggage racks and leather seats for extra comfort on your travels.
Jump on-board our X30 service, the perfect stress-free way to get you to the airport, and make sure you make the most of your Spring/Summer break!
Download X30 Rayleigh to Wolsey Park Timetable
THE TIMETABLE IS CHANGING - 29th October 2023
A summary of the changes can be found here - please note that Great Dunmow and Great Waltham will continue to be served.
*Please note: Timetables show only show timing points. Please click here to view all stops.
---
Fares and Tickets
The £2 single fares are valid on our X30 services until 31st October. Tickets available to purchase on the First Bus App or on board from your driver.
Book your tickets and track your bus anytime, anywhere around Essex via the First Bus App. Download the First Bus App