First Bus celebrates ZEBRA bid success for latest mission 2035 milestone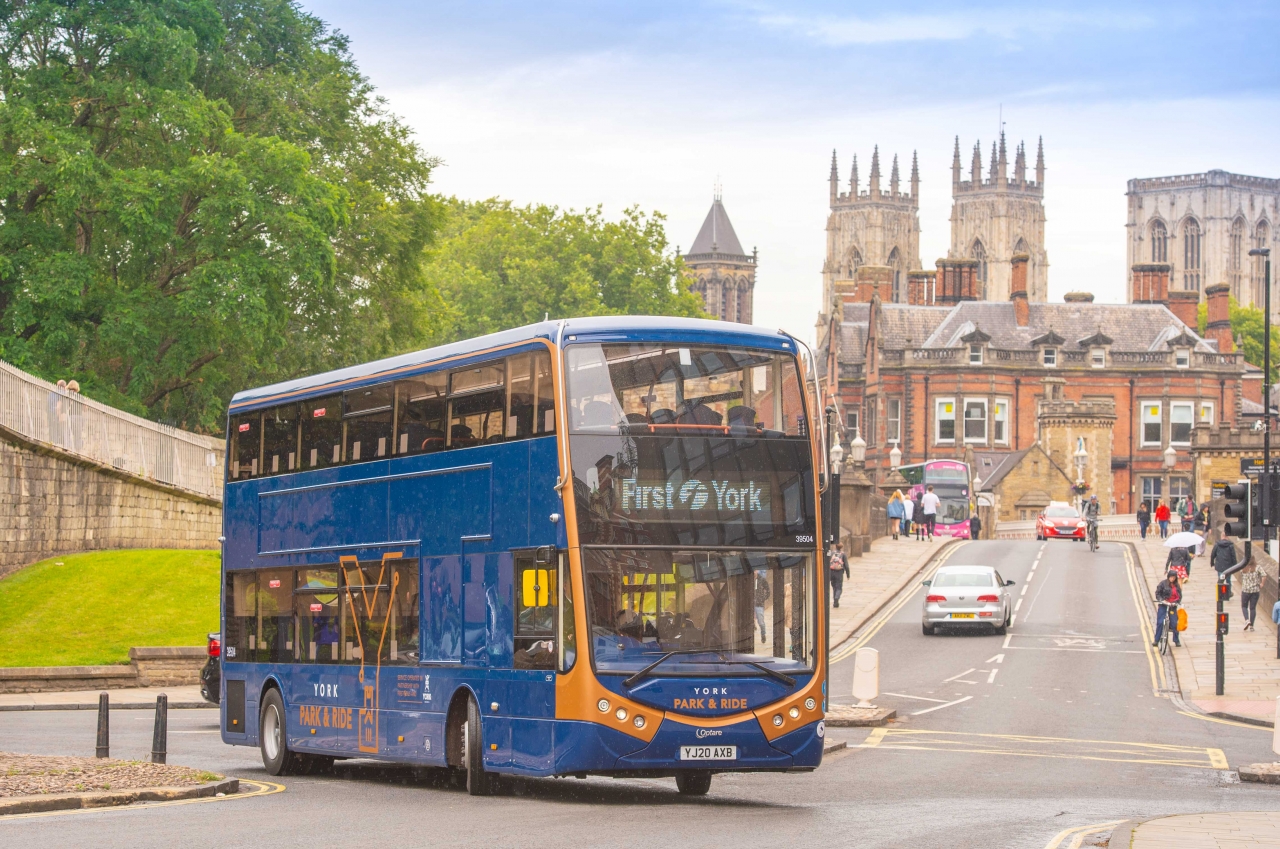 First Bus and its local authority partners in four regions have been successful in their bid to secure UK Government funding for new electric vehicles through the Zero Emission Buses Regional Area (ZEBRA) scheme.
First Bus will now receive funding towards a total of 125 fully electric (EV) buses across the following regions;
York (44 EV Buses) in partnership with York City Council.
Bramley (32 EV Buses) in partnership with the West Yorkshire Combined Authority.
Norfolk (15 EV Buses) in partnership with Norfolk County Council.
Portsmouth (34 EV Buses) in partnership with Portsmouth City Council & Hampshire County Council.
Alongside the £25.2m ZEBRA scheme funding provided by the UK Government's Department for Transport (DfT), First Bus will also invest £29.5 million to help deliver these ambitious projects. Supporting the heart of the communities it serves, First Bus will convert depots and install the necessary infrastructure to house these state-of-the-art vehicles in partnership with the local DNOs and local authorities.
Janette Bell, Managing Director at First Bus said: "As leaders in sustainable mobility, we are fully aligned with the Government's ambitions for a net-zero carbon transport system, including zero-emission bus fleets. We welcome today's announcement and will continue to work closely with central and local Government across the UK to support the delivery of our national decarbonisation ambitions and commitments."
This latest funding follows First Bus' successful ZEBRA bid for 68 electric buses in Leicester, which was awarded as part of the 'fast track' process, and saw First Bus invest a further £15.8m on top of the DfT Zebra funding of 12.8m for that project.
Each regional project will now be completed over the course of the next two years to deliver a total of 193 new fully electric buses, which is another huge step toward our pledge of an entirely zero emission fleet by 2035.
ENDS