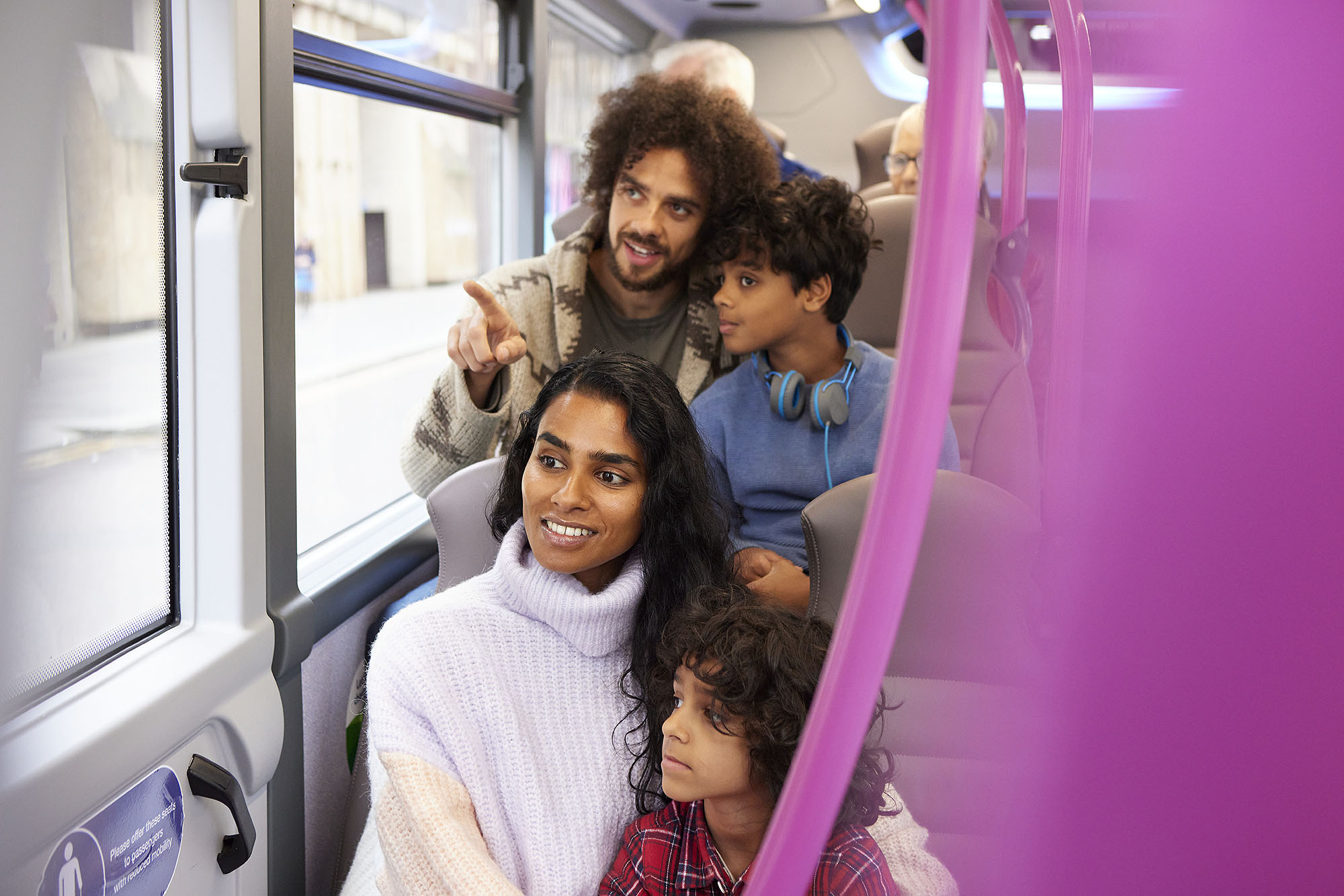 Customer Complaints Charter

At First Bus we work hard to deliver a helpful, friendly, easy to use and reliable service for our customers. First Bus is one of Britain's largest bus operators. We operate around a fifth of all local bus services outside London. Our fleet of nearly 6000 buses carry about 1.6 million passengers every day across a huge number of communities. From as far north as Aberdeen to as far south as Cornwall, your local First Bus company is connecting your community; helping people get to work, to education, attend appointments, go shopping or just go out for fun. And we want to be a service you can depend on.
However, we know we don't always manage to get it right for our customers and there are occasions when things go wrong and when this happens we have a dedicated team of customer service agents available to provide you with support. We want to be the best and are always looking for a better way to do things, so all customer feedback is important to us and we value you contacting us.
This charter sets out our commitment to you if you need to complain, what you can do to help us help you, and what you can expect from us.
We promise to:
Provide a customer focused service which will aim to resolve your complaint when you first contact us; we try hard to make sure you only contact us once for a full and satisfactory resolution
Always give you a case reference number if we have to go away and investigate so that if you contact us again about the issue, you can quote that and the agent you speak to can quickly find the information they need to update you
Respond to all customer enquiries within 7-14 working days, depending on the complexity of the contact
Be helpful, polite and treat you with respect
Carry out surveys to get your feedback which we'll use to improve our processes and service standards
Protect your personal information
You can help us by:
Giving us the information we need to help you
Keeping any tickets or associated receipts for your journey
Keep your customer case reference in case you need to contact us for an update
Being polite to our agents
Understanding we can't always share the details of our internal investigations
How to contact us
Our customer services agents are on hand to answer your questions, provide information which is important to your journey and help resolve any problems.
You can contact us in the following ways:
Online form
We will acknowledge your complaint so that you know we've got it – usually within 3 days and we'll aim to respond fully within about 7-14 days depending on the complexity of the investigation
Phone
Our customer services team can be contacted on 0345 646 0707 and this is the best option for a quick resolution. In most cases we can sort things out in a single phone call but if we do need to investigate further, we'll give you a reference number and will work hard to get back to you with a full reply in 7 days.
Customers can contact us by phone between 9am to 5pm, Monday to Friday.
Social media
We aim to respond to all tweets within 20 minutes and will make sure we have the information we need to resolve your complaint. If we can't sort things out straight away, we'll investigate and will aim to come back to you within 7 days. Sometimes though, this can take us up to 14 days if the investigation is a bit more complex.
We are available on Twitter 7am until 7pm Monday to Friday, and 9am-5pm weekends and bank holidays.
If you're not happy with our response
If you're not happy with our response, then our escalations team and our Customer Services Manager will take a look at your complaint and the response we've given you to make sure that we've done everything we can to resolve it. We always aim to resolve our customer complaints directly but if you're not happy with our final response you may be able to have this reviewed by Bus Users UK.
You can check if your case is eligible using this link: https://bususers.org/passengers/complaints/complaints-process/ Bus Users UK are an independent body who will review the evidence of your complaint and make a recommendation for us to review.
Bus Users Contact details are https://bususers.org/contact-us/ or phone: 0300 111 0001. Please be aware though that Bus Users are only able to try to help after you have tried to resolve the issue directly with us.
Protecting your data
We appreciate when you contact us you will be sharing with us important information to help us resolve your customer query. We will only ever use your data in accordance with the law and do everything we can to protect it. Please take a look at our privacy policy on our website (https://www.firstbus.co.uk/terms-and-conditions/privacy-policy); this explains fully how we keep your personal data safe and where it will be held.