If you're a student in Glasgow, there isn't a better way to get around than with First Bus!
We offer frequent services, quality buses and discounted fares for students to help you make the most of your studies and your time in Glasgow.
Our services also accommodate students travelling to their campus based beyond Glasgow city centre.
Check out our Campus Services to see which of our services take you to your college or university.
---
Switch to the First Bus App today and make your travel cheaper, quicker and easier!
---
Network Map
A number of our services run close to your University or College, click here to view our network map, or for timetable details - click here.

---
Student Tickets
Check out our full range of student tickets!
Student Savings - First Glasgow only accepts valid official Student ID from Scotland

Ticket

Adult Price

Student Price

Savings

FirstDay - City/Local
£5.40
£4.60
£0.80
FirstDay - Network
£7.25
£5.70
£1.55
FirstWeek - City/Local
£20.40
£18.00
£2.40
FirstWeek - Network
£26.70
£22.90
£3.80
First4Week - City/Local
£61.80
£54.70
£7.10
First4Week - Network
£77.40
£66.40
£11.00
Unlimited travel: Get unlimited travel across Glasgow by buying one of our great value student tickets from a day, a week, 4 week and 12 week, we have the ticket for you.
Student Weekly Tickets - First Glasgow only accepts valid official Student ID from Scotland

Type

On bus & App

FirstDay City or Local

£4.60

1-week City or Local

£18.00

4-week City or Local

£54.70

12-week City or Local

£131.00

FirstDay Network

£5.70

1-week Network

£22.90

4-week Network

£66.40

12-week Network

£175.50
Don't forget proof of student status: You'll need a valid official Student ID to use your First student tickets and you cannot travel without it. So, for great value bus travel, think TICKET and STUDENT ID CARD and off you go!
First Glasgow only accepts valid official Student ID from Glasgow and its neighbouring local authority areas.
---
Travel with First Bus
We've introduced a number of tools to make your journey with First Bus even simpler!
First Bus App -

Have everything you need to travel at your fingertips!

Plan your journey
Buy your tickets on the app
Track the bus to your stop
See live seat availability on your bus before it arrives at your stop!

You can also get in touch with us via Live Chat on the First Bus App. From journey planning to payments and other general enquiries, our customer service team are on hand to help!

Flexible tickets - We understand that your travel habits may have changed and you may not travel to campus as frequently. We have a number of flexible ticket options to suit you and your routine - including ticket bundle options on our app.

These can be activated when you need them! The remaining tickets will be stored on your phone until next time. Click here to find out more.



Stay connected and use the free wi-fi to update your status on Facebook, check emails and tweet whilst you travel
Most of our buses come equipped with CCTV and low kerbside entry for those with limited mobility.
---
Are you aged U22?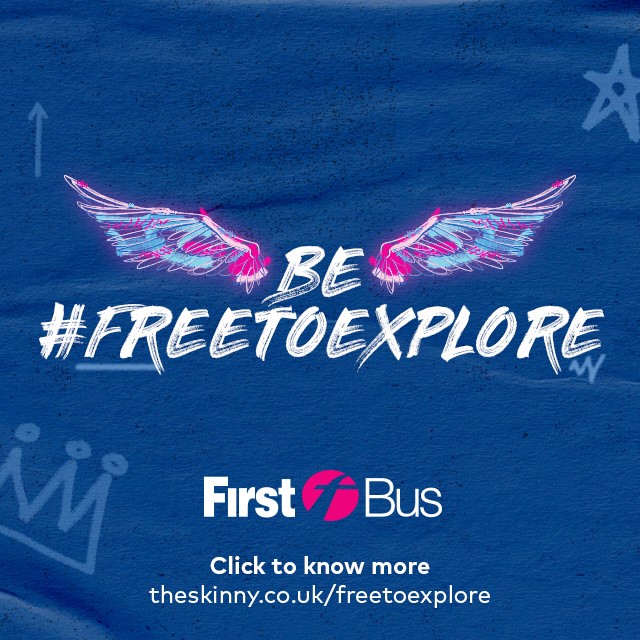 Don't miss out on free bus travel! 5–21-year-olds living in Scotland are entitled to free bus travel, as part of a scheme led by the Scottish Government. It's important that you apply for your new NEC Card in order to access the travel scheme, as older Young Scot Cards will not be accepted, and you will be required to pay your fare as normal.
You can apply online for your NEC card to travel free of charge ➡➡ getyournec.scot