There's busloads to discover with
First Bus!
Busloads of amazing sights to see and new memories to make, busloads of evenings out with old friends and funny selfies to take, from pub quizzes with mates to that special first date, with free museums to explore and cocktails to pour... because when travel costs less, you can do a whole lot more.
---
Let us get you where you need to be, with great value fares across all of
Berkshire
:
We already have great value singles available across Berkshire. Now, thanks to Help for Households, we'll have £2 singles available across the Berkshire zone.
Railair services are excluded from the £2 bus fare cap.
If your journey requires multiple buses to reach your destination the £2 single fare will not cover the entire trip, as you would have to purchase the £2 single fare for each bus you use. Please check your fare before traveling as purchasing separate £2 single fares may still be the cheaper option.
The new £2 single fare cap offers excellent value for money and can be paid on our buses by contactless devices (bank card, smartphone or smartwatch). If paying by cash and to help our staff, it would be appreciated if the exact fare is tendered.
Discover more by clicking here.
Download the First Bus App for busloads of helpful tools - plan your adventure with our Journey Planner, track your bus live on a map, or buy your bus ticket before you travel.
---
High Wycombe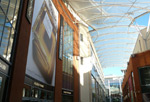 High Wycombe is a great destination for shopping and eating out. Travelling by bus takes you right into the hub of cafes, restaurants and high street names as the bus station is located next to Eden Shopping Centre.
Services: X74
Website: www.edenshopping.co.uk
---
Magna Carta Tea Room, Runnymede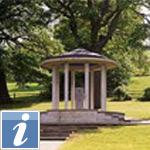 The Tea Room in Runnymede is set amidst an attractive area of riverside meadows, grassland and woodland, rich in flora and fauna. It was on this riverside site, in June 1215, that King John sealed the Magna Carta.
Under the care of the National Trust, Runnymede also offers a network of pleasant footpaths and guided walks. As well as the John F. Kennedy Memorial and various memorial trees, Runnymede also has an art gallery which runs exhibitions and art courses throughout the year.
Services: 8
Website: www.nationaltrust.org.uk
---
Windsor Castle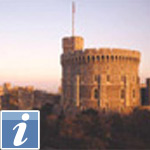 As the largest inhabited castle in the world, Windsor Castle is the oldest royal residence to remain in continuous use by the monarchs of Britain.
Originally built by William the Conqueror, after the Norman Conquest of 1066, the Castle now covers an area of 26 acres including the palace itself, St George's Chapel and the homes and workplaces of a number of people involved in this magnificent working royal palace.
Windsor Castle also houses some of the greatest paintings and works of art from the Royal Collection and remains an important venue for ceremonial visits from heads of state of other countries.
Services: 8
Website: www.royalcollection.org.uk
---
Windsor Farm Shop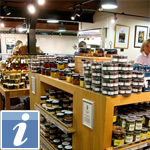 Located in the beautiful country surroundings of Old Windsor, Windsor Farm Shop was converted from some old Victorian potting sheds into a Farm Shop and a Coffee Shop.
The Farm Shop sells a range of produce from the Royal Farms and local specialist suppliers. The Coffee Shop is ideal for a spot of refreshment after visiting the shop. It overlooks the Home Park and serves a range of hot and cold food and drinks, including homemade sandwiches, cakes and pastries.
Services: 8
Website: www.windsorfarmshop.co.uk
---
Windsor Great Park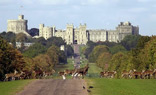 For many years a royal hunting ground, it is now largely open to the public and is a popular recreation area. It includes a Deer Park, so look out for deer which can often be found roaming around in herds. The Long Walk stretches from Windsor Castle to the Copper Horse, a statue of King George III on horseback.
Services: 8