Askham Bar Park & Ride

Askham Bar Park & Ride - This site is open.
From Monday 18 January, part of our Askham Bar Park & Ride car park will be sectioned off and used to help access to the COVID vaccination centre.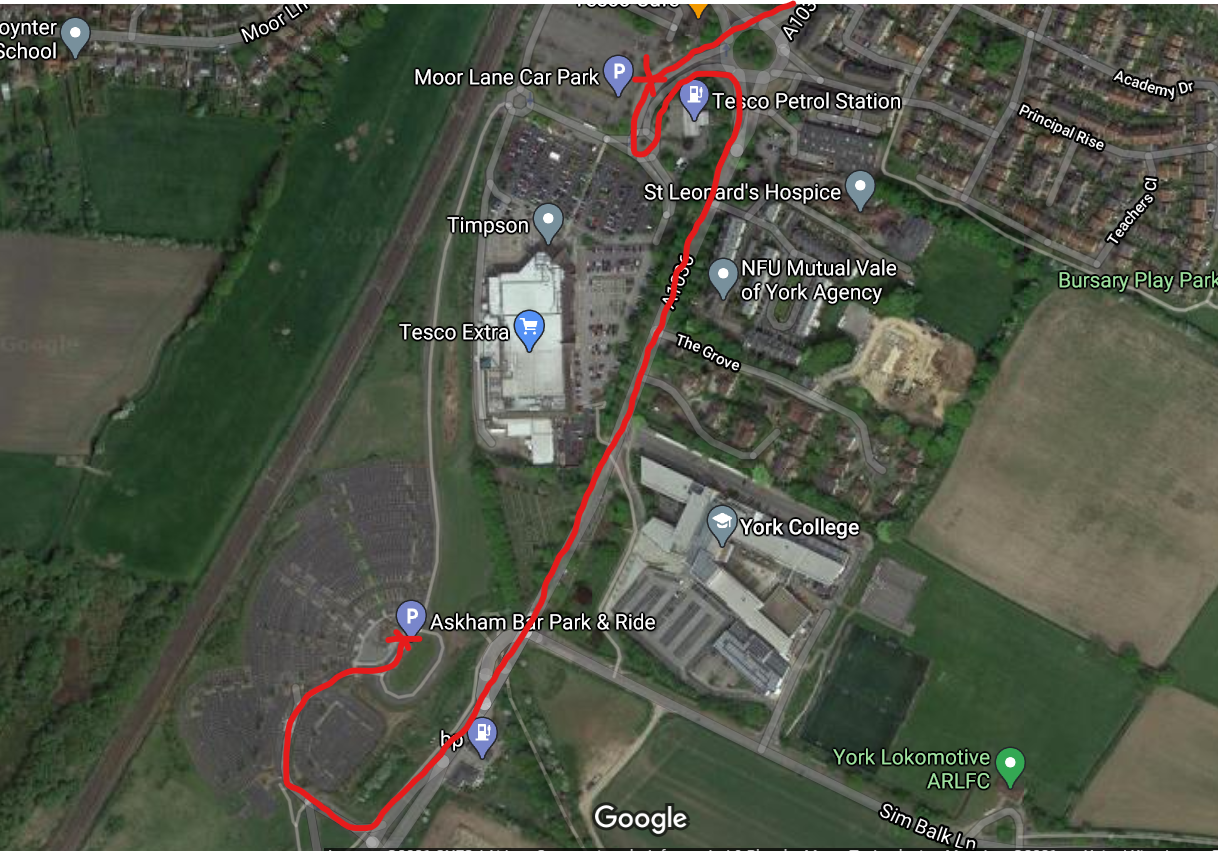 The Park & Ride will remain open with plenty of spaces.
During this time, buses will no longer leave via the bus-only road and will instead enter and leave via the Askham Bar entrance/exit towards Tadcaster Road (see red line on map). This will not affect where you board the bus from.
From Sunday 17th January - on journeys towards Askham Bar, services will stop at the Moor Lane Car Park (see red 'X' near top of map) instead of the Tesco Car Park.
For more details on the vaccination centre at Askham Bar, click here.
---
---
Postcode:

 YO23 2UB
Best for:

 York Railway Station, City Centre shops, York Dungeon and Clifford's Tower. See the full route map here.
Parking Spaces: 

1,250
Time to York City Centre: 

15 minutes 
Opening & closing times:

15 minutes prior to first bus of the day - 15 minutes after the last bus of the day.

Fares:

£3.50 Adult Day Return

Three children 16 and under travel free with a full fare paying adult (only applicable when boarding at a Park & Ride site).
For all fares see this page.
---
Got a question? Check our FAQ's here.
---