Group tickets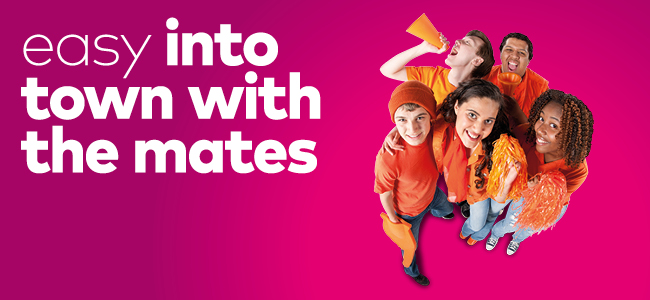 Group weekday tickets are back!
From 12 July, up to any 5 people travel all day for just £10.
Availble Monday-Friday on the app or from your driver.
Ideal for getting out and about (now that we're allowed!) There's no age restrictions, so grab your mates or your grandparents. Or both, whatever works for you.
Still availble at weekends - weekender, just £8 from 6pm Friday until the end of Sunday.