We have designed the First Bus App to help you whilst you're on the move. The First Bus App is available for the iPhone and Android Phones.
First Bus App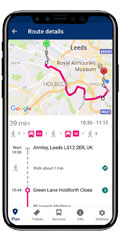 Using the First Bus App you can get timetable information, Real Time Information (if available in your area), Service Updates and News about First bus services straight to your phone.
mTickets on the First Bus App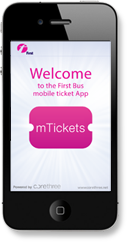 The First Bus App allows you to purchase tickets using your phone. Simply buy your ticket, activate it on the day or week required, show your phone to the bus driver and off you go!