The Commandery in Worcester
Dating back to the 13th century, The Commandery is a fascinating building which has had a long and varied history. Uncover exciting stories about power, war, wealth, romance, death, society and industry. Explore six different eras of the building and feel the characters come to life through the audio guide.
Address: Sidbury, Worcester, WR1 2HU
Website: The Commandery in Worcester - Museums Worcestershire
Services: All services to Worcester city centre
---
Tudor House in Worcester
This 16th century building, with its rare Tudor ceiling, brings a vanished Worcester back to life. Discover Tudor times. Visit where Richard Cadbury had his coffee shop. Re-live WWII in the ARP warden's office and then research Worcester's Industrial Heritage. Ideal for the Kids, try the Tudor Rat Trail!
Address: Friar Street, Worcester, WR1 2NA
Website: www.tudorhouse.org.uk
Services: All Services to Worcester City Centre
---
Worcester Cathedral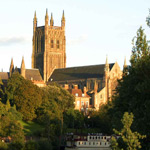 A magnificent and inspiring building, possibly the most interesting of all England's cathedrals, especially architecturally and a place of prayer and worship for fourteen centuries. See King John's tomb, Prince Arthur's Chantry, the early 12th century Chapter House, Saint Wulfstan's Crypt, medieval cloister and beautiful Victorian stained glass.
Address: 8 College Yard, Worcester WR1 2LA
Website: www.worcestercathedral.co.uk
Services: All Services to Worcester City Centre
---
Worcester Porcelain Museum
Travel through time with the audio tour and mix with past Royal Worcester Artists and NADFAS Conservators who regularly work in the galleries. The Museum shop, sells an ever changing selection of genuine Royal Worcester items made at the Severn Street Factory.
Address: Severn Street, Worcester WR1 2ND
Website: www.worcesterporcelainmuseum.org
Services: All Services to Worcester City Centre
---
Droitwich Spa Heritage and Information Centre
The Droitwich Spa Heritage and Information Centre is housed on the former Brine Baths site, which was first established in the 1880's. It houses a museum which includes items from the Roman past, the history of salt and of more recent times its connection with radio broadcasting.
AddressSt. Richard's House, Victoria Square, Droitwich Spa WR9 8DS
Website: www.droitwichspa.gov.uk
Services: 144, 144A
---
Malvern Museum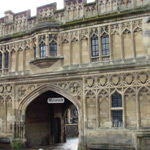 Malvern Museum displays information on geology, medieval Malvern, the water cure, Elgar, Morgan and Santler cars and the development of radar.
Opening Times: Daily 25 March–31 October 10.30am-5pm Closed Wed during term time.
Address: Priory Gatehouse, Abbey Road, Malvern WR14 3ES
Telephone: 01684 567811
Website: www.malvernmuseum.co.uk
Services: 44, 44A, 44B (44B only runs Summer Saturdays only), 44D and 365
---
Great Malvern Priory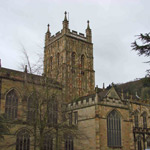 The cathedral-sized wonder of English medieval architecture has many treasures to reveal; massive Norman pillars, a huge famous east window, misericord seats carved with lively and entertaining scenes, tiles in many designs, manufactured by the monks.
Address: Church Street, Malvern WR14 2AY
Website: www.greatmalvernpriory.org.uk
Services: 44
---