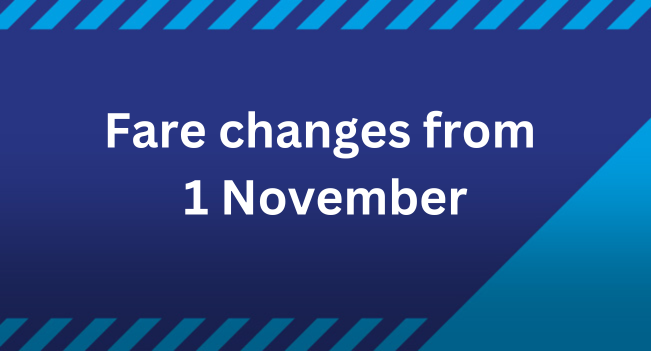 Fare changes from 1 November
From 1 November, some single bus fare changes will take place across South Yorkshire.
Child single fares for holders of Zoom under 16 and Zoom 16-18 Travel passes will increase from 80p to £1.
The 80p single fare for holders of the Zoom Beyond 18-21 pass will rise to £1.50
A student single ticket will also cost £1.50 by showing a valid student ID in South Yorkshire.
The £2 adult single fare cap on buses will remain until 31 December 2024.
For more information, please visit the Travel South Yorkshire website by clicking here
Young People's £1.50 fare cap in Derbyshire (applies to our 272 service in Derbyshire only)
As part of their Bus Service Improvement Plan (BSIP) offer, Derbyshire County Council and Derby City Council are capping single bus journeys at £1.50 for young people in the area.
Starting on the 1st of November 2023, single journeys will be capped at £1.50 as long as:
The journey starts or ends in Derbyshire or Derby City
Is on an eligible service, at eligible times
The passenger has a b_line1 or b_line2 card
Read more by clicking >> here.