Lost Property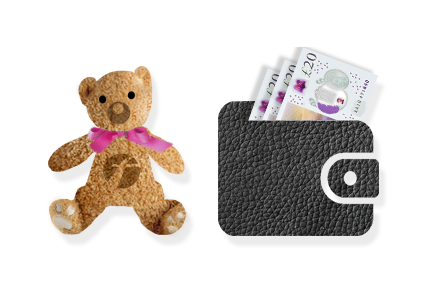 Thousands of items of lost property are left on our buses each year; so if you have lost property on the bus you are not alone.
Our drivers collect all lost property found on our buses and return it to their depot, but it can take up to 2 working days to register lost property items on our system.
Please note that the collection of lost property items during lockdown is by appointment only. Customers must submit a lost property report via the below link and if we have an item which matches the description, you will be give a 'LP' reference number. You must then wait until you have been contacted either by email or phone to arrange a day and time to collect the item(s).
Please do not go to the depot without receiving a lost property reference number from customer services first as depot staff will be unable to help.
Any lost property found on our vehicles, providing the item is not perishable, will be kept for one month, with the exception of debit and credit cards. In the case of debit and credit cards, the issuing bank will be contacted (where a contact number is provided on the card) when the card is handed in to the local lost property office and our staff will follow any instructions given by the bank.  If not claimed within 24 hours of receipt at the local lost property office the card will be securely destroyed.
If we have your property, you'll be able to collect it from the relevant office shown below as per your agreed time and date.
Where to collect your property
Sheffield
First Office, Sheffield Interchange, Archway Centre, Pond Hill, S1 2PD

9am - 11am and 2pm - 3.45pm, Monday - Friday 

By appointment only

Doncaster

First Bus Travel Shop, 18b The Food Mall, Frenchgate, Doncaster, DN1 1SW

8am - 5pm, Monday - Friday   

By appointment only