A Guide Around the Grand Arcade
As one of Leeds' oldest and most beautiful shopping arcades, the Grand Arcade has been a jewel in the city centre for well over a century. The stunning late Victorian art nouveau architecture is reason enough to visit, but the Grand Arcade is also a modern day delight.
Revived in recent years, it is now filled with independent shops, cafes, bars and restaurants, all packed with personality and oozing quality. Here are twelve exceptional specialists that make up the wonderfully unique collective at the Grand Arcade.
Download the First Bus App to buy your ticket and plan your journey to the Grand Arcade:
---
ZAAP THAI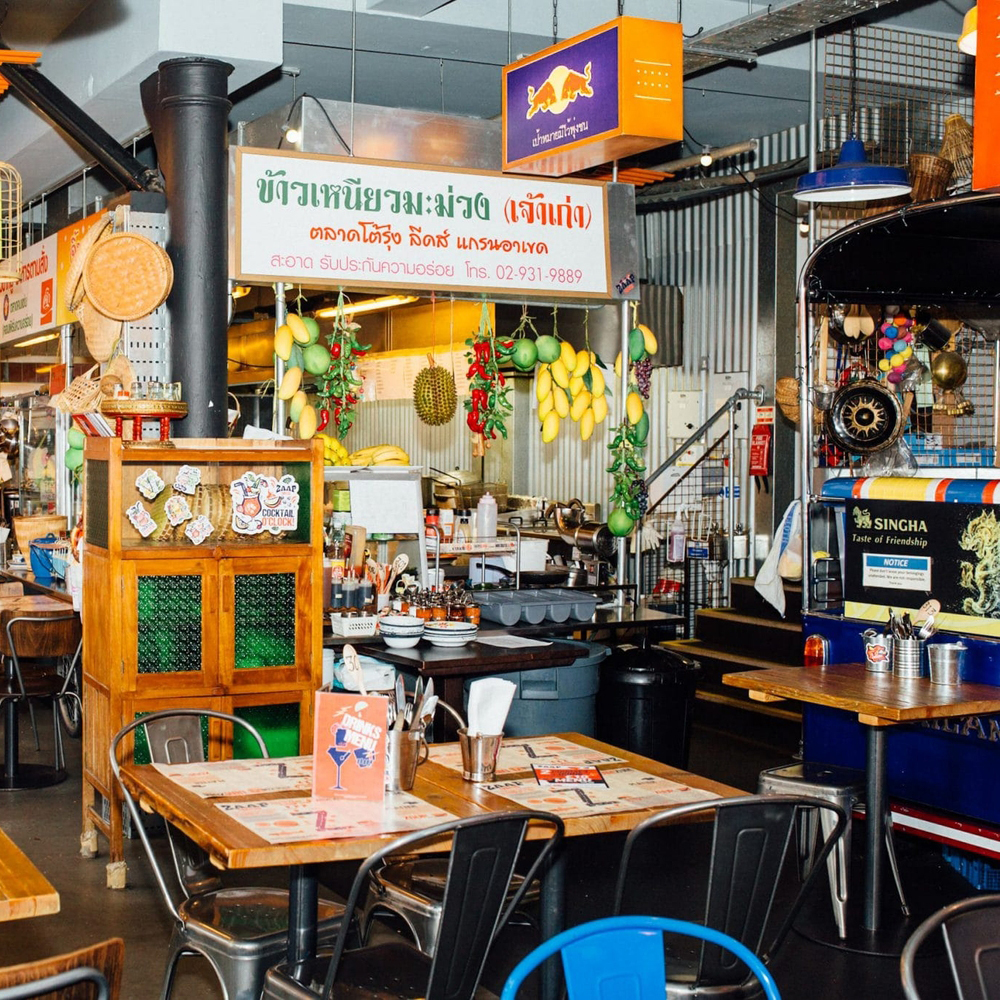 22 Grand Arcade, LS1 6PG
https://zaapthai.co.uk/
At the bottom of the Grand Arcade is a bright and colourful restaurant which is as vibrant in atmosphere as it is in aesthetics. Depicting a bustling Bangkok street food scene, the venue is as busy in the reality of Leeds as it is in the fantasy Thailand surroundings, as folk flock here for social lunches and evening treats. The menu is a a delicious combination of authentic Thai street food served up smartly, which has seen Zaap Thai expand into other northern cities; the original remains as popular as ever.
---
STUZZI
7 Merrion St, LS1 6PQ
https://www.stuzzi.co.uk/
Head upstairs in the Grand Arcade to discover a stunning space which is home to a restaurant serving food and wine as special as its setting. Stuzzi is a unique Italian that creates a modern buzz by cooking up authentic small plates of the highest quality. It's relaxed and refined, it's rustic and stylish, it's hip and inclusive; and it's the place to go in Leeds for elevated Italian grub.
---
THE DOMINO CLUB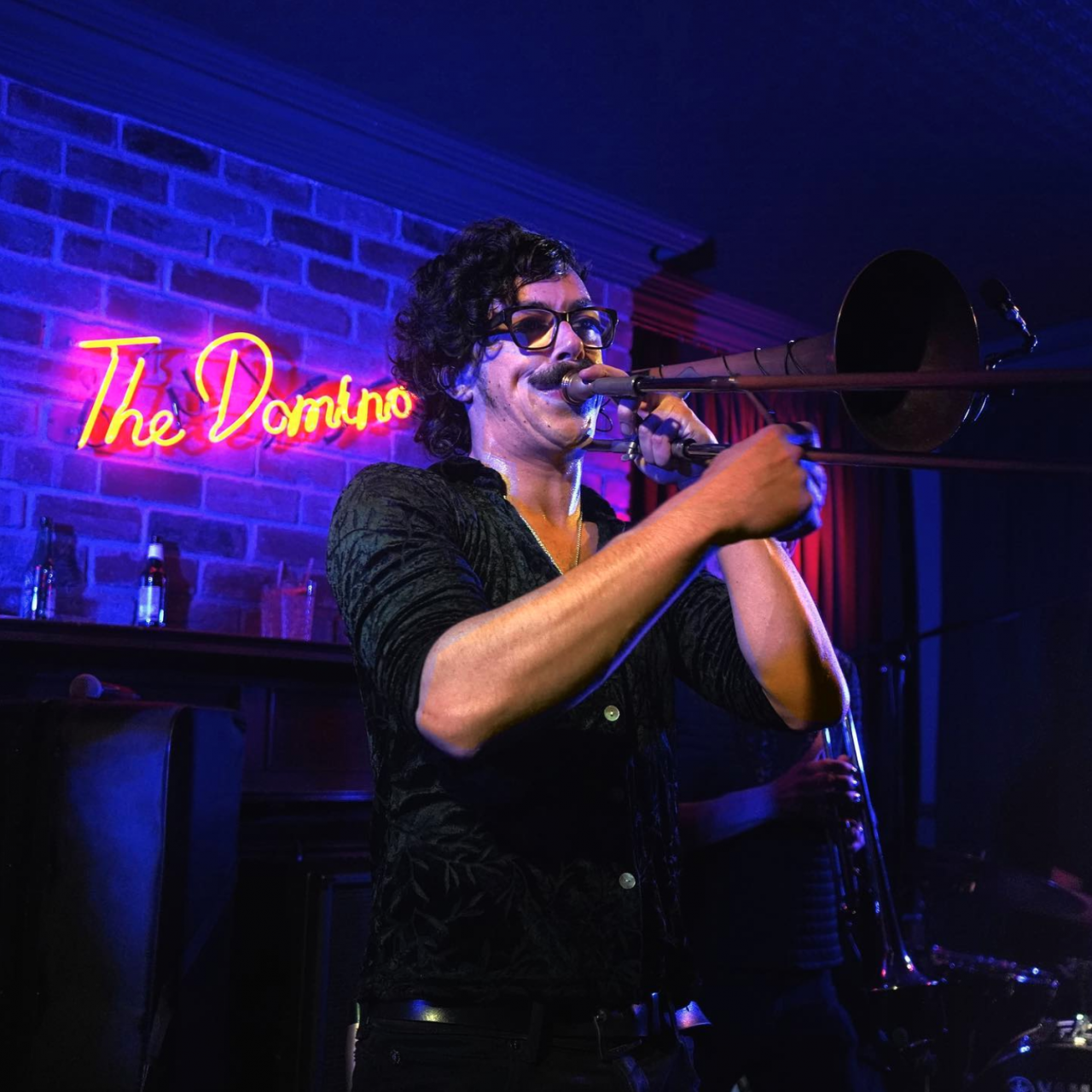 7 Grand Arcade, LS1 6PG
https://www.thedomino.co.uk/
Downstairs to the basement of the Grand Arcade where you'll enter a stylish speakeasy as impressive as the floors above. The Domino Club oozes class as a timeless underground bar that serves up live jazz and masterful cocktails. You can get your groove on or ease back in the plush and sultry setting that feels like a secret find, despite being one of the city's favourite clubs for
those in the know.
---
LORD'S BARBERING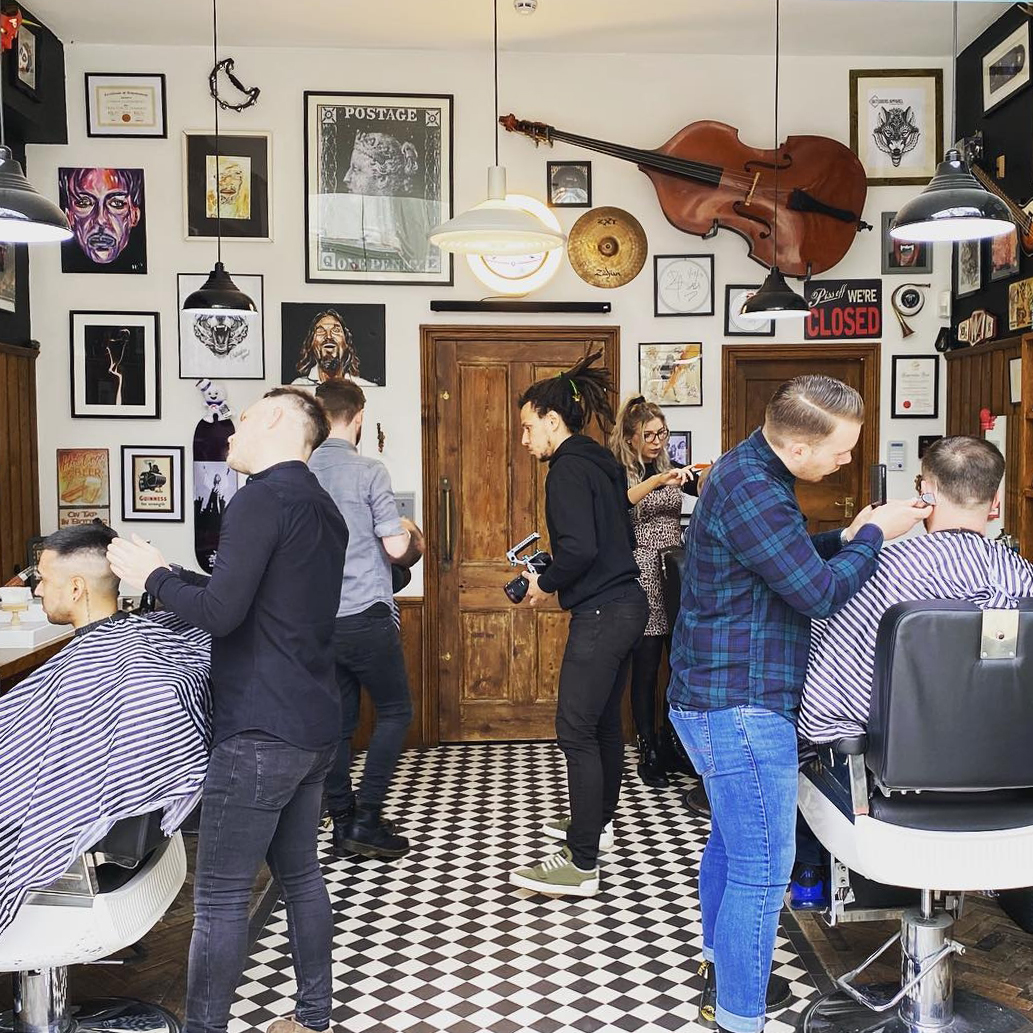 7 Grand Arcade, LS1 6PG
https://www.lordsbarbering.co.uk/
A fine looking barbers who are helping Leeds lads to look more handsome – or as they comically put it, polishing turds. They joke, of course, because Lord's is a non-judgemental, people-loving barbershop, full of style and full of heart. They welcome everybody into their world of top hats, big beards and metal music, and provide an expert male grooming service, from traditional cutthroat shaves to your haircut of choice. Offering a beer and a chat too, who knew a trip to the barbers could be such a good time?
---
CASA LEEDS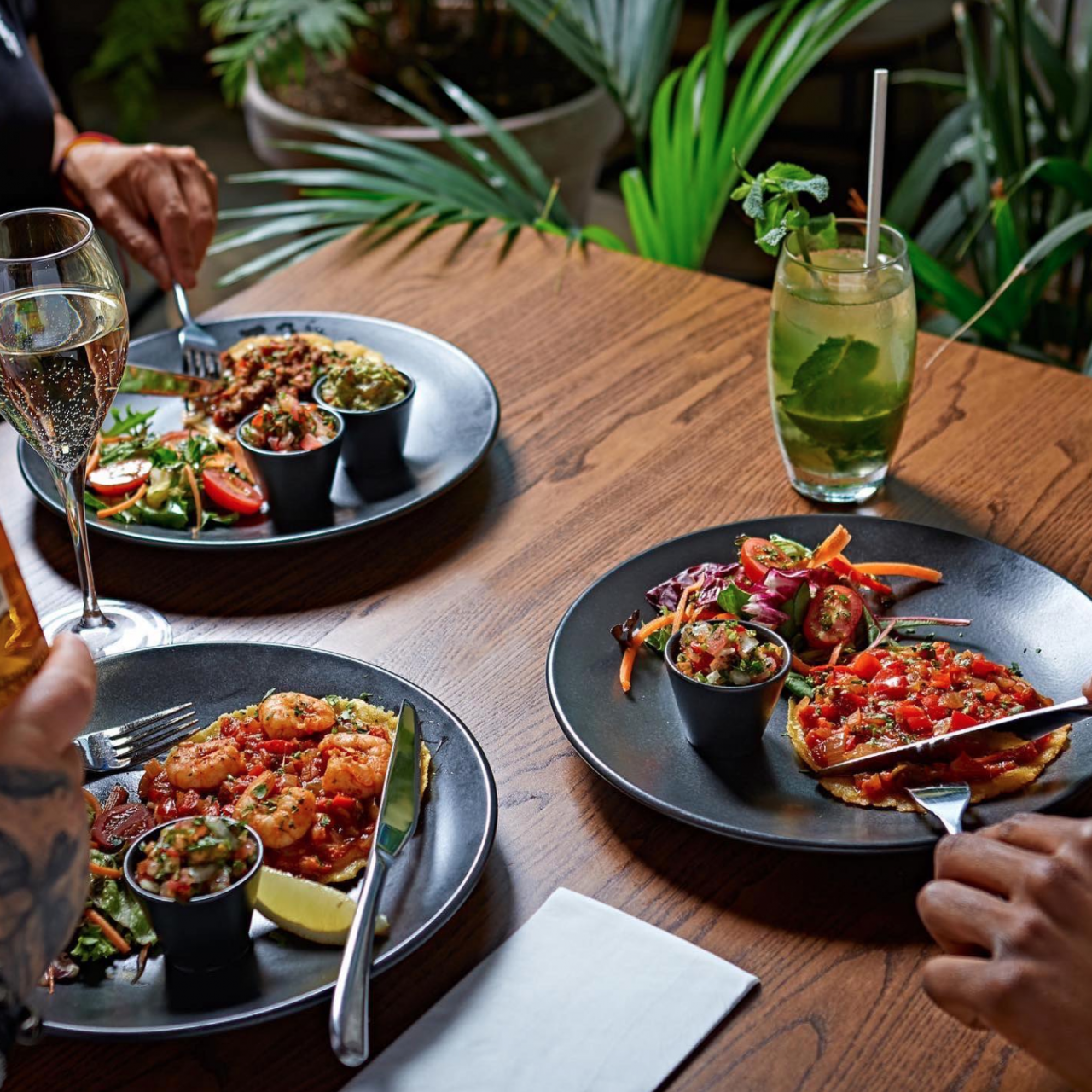 6 Grand Arcade, LS1 6PG
https://www.casa-leeds.com/
Casa is an easygoing eatery with a positive vibe. Great to pop in for a cosy coffee, but even better to indulge in their luscious menu and handcrafted cocktails. Creating the Latin American dishes of Colombia, Venezuela, Peru and Mexico, this is flavourful food made with skill and soul. The tapas list is a joy to share new tastes, and the 'not tapas' plates of traditional favourites are big in comfort and pure satisfaction.
---
SANTIAGO BAR
1-3 Grand Arcade, LS1 6PG
https://www.facebook.com/santiagobarleeds/
This long-standing dive bar at the bottom of the Grand Arcade is still going strong with its original ethos. Hosting live rock music from local bands and further afield, plus alternative nights attracting subcultures to Santiago, scenes continue to come here for good times and hard liquor. Boasting an extensive booze collection and a playlist at the ready, Santiago get the party going and will always party hard.
---
OUR HANDMADE COLLECTIVE
Grand Arcade, LS1 6PG
https://www.facebook.com/ourhandmadecollective/
One of the friendliest stores in the city, Our Handmade Collective welcomes you warmly to meet over 85 local designers. That's how many they've handpicked to display their goodies in this fabulously eclectic gift shop. From cards and clothes to prints and pampering, this is the perfect place to pick up that unique present, and surely something for yourself too.
---
TAILORS GIN
23-24 Grand Arcade, LS1 6PG
https://www.tailorsgin.com/
A brilliantly bizarre concept that transforms from day to night; Tailors is so-called because that's exactly what it is until 6pm when it morphs into a 1920s gin lounge. The feel of both personalities fit exquisitely, as classic, bespoke, eccentric sophistication moves from the clothes to the drinks. Sit back with their own crafted gin in this intimate setting amongst vintage tunes and you'll agree that you've got it tailor made.
---
BRIDAL EMPORIUM
4/5 Grand Arcade, Vicar Lane, LS1 6PG
https://bridalemporium.shop/
Belonging perfectly with the special setting of the Grand Arcade and their unique independent neighbours is a wedding shop with a difference. The store is elegant and aspirational whilst adding a boho twist that makes for a fun experience when choosing for the big day. And Bridal Emporium give every chance of finding that dream dress here, having curated a large collection of
beautiful bridal gowns from in-demand designers.
---
WEST YORKSHIRE CAMERAS
Grand Arcade, LS1 6PG
https://wycameras.com/
A truly expert store, West Yorkshire Cameras is a must visit for interested photographers of all experiences. Specialising in vintage analogue cameras, this place is a heaven for enthusiasts who are looking to buy, sell, browse or chat. And for novices it is equally welcoming and eye-opening; but beware, it might just become your favourite new obsession.
---
BETTER DAYS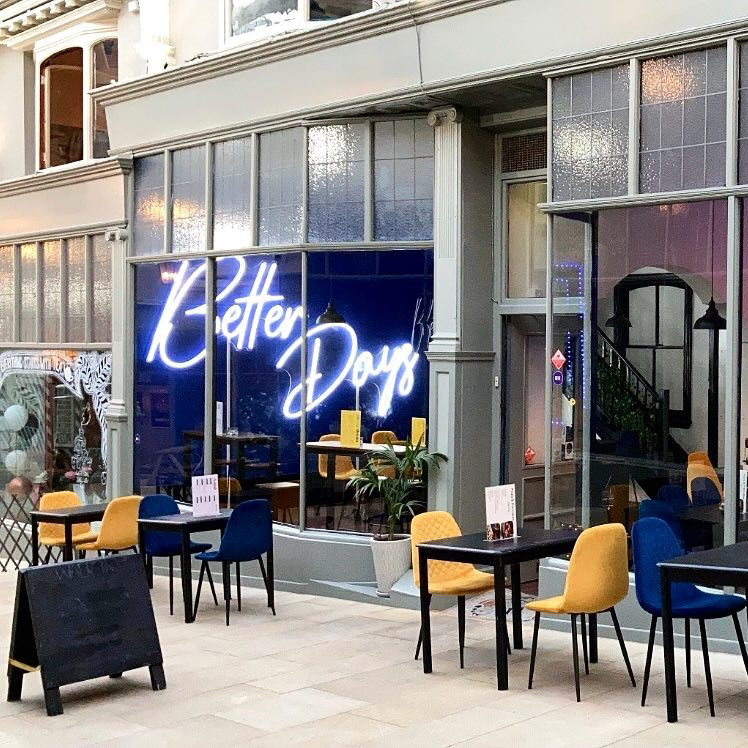 Merrion Street Grand Arcade, LS1 6PG
https://www.betterdays.site/
Aptly named, Better Days intends to help you towards them by relaxing, refreshing and reviving. As a wellbeing coffee house and bar, they'll take your worries away with whatever takes your fancy. Cocktails and gin? Coffee and cake? Pizza and pancakes? Beer and games? Wine tasting and live music? You got it. Better Days are coming because Better Days is here.
---
JUST GRAND! VINTAGE TEAROOM
8-9 Grand Arcade, New Briggate, LS1 6PG
http://just-grand.co.uk/
Step into this inviting tearoom to step back in time to a favourite vintage. Just Grand! is a quintessentially British delight, taking the best of Blighty and serving it with style and a smile. There are china cups and sauces, patterned tablecloths, afternoon teas and music to match the vintage vibes. It's homely and comforting whilst feeling like a treat. It's just grand!