A Guide around the Byram Arcade in Huddersfield
In the centre of Huddersfield, the city's oldest shopping centre is a modern day delight. Built in 1881, this Victorian arcade is as distinctive as it is beautiful, and as characterful as it is integral to the past and the present here. As retailers have evolved over its 141 years, today the charming building hosts an eclectic array of independent shops, designers, food and drink across its three floors. To discover this unique gem, here is our guide around the Byram Arcade in Huddersfield.
---
ARCADE COFFEE & FOOD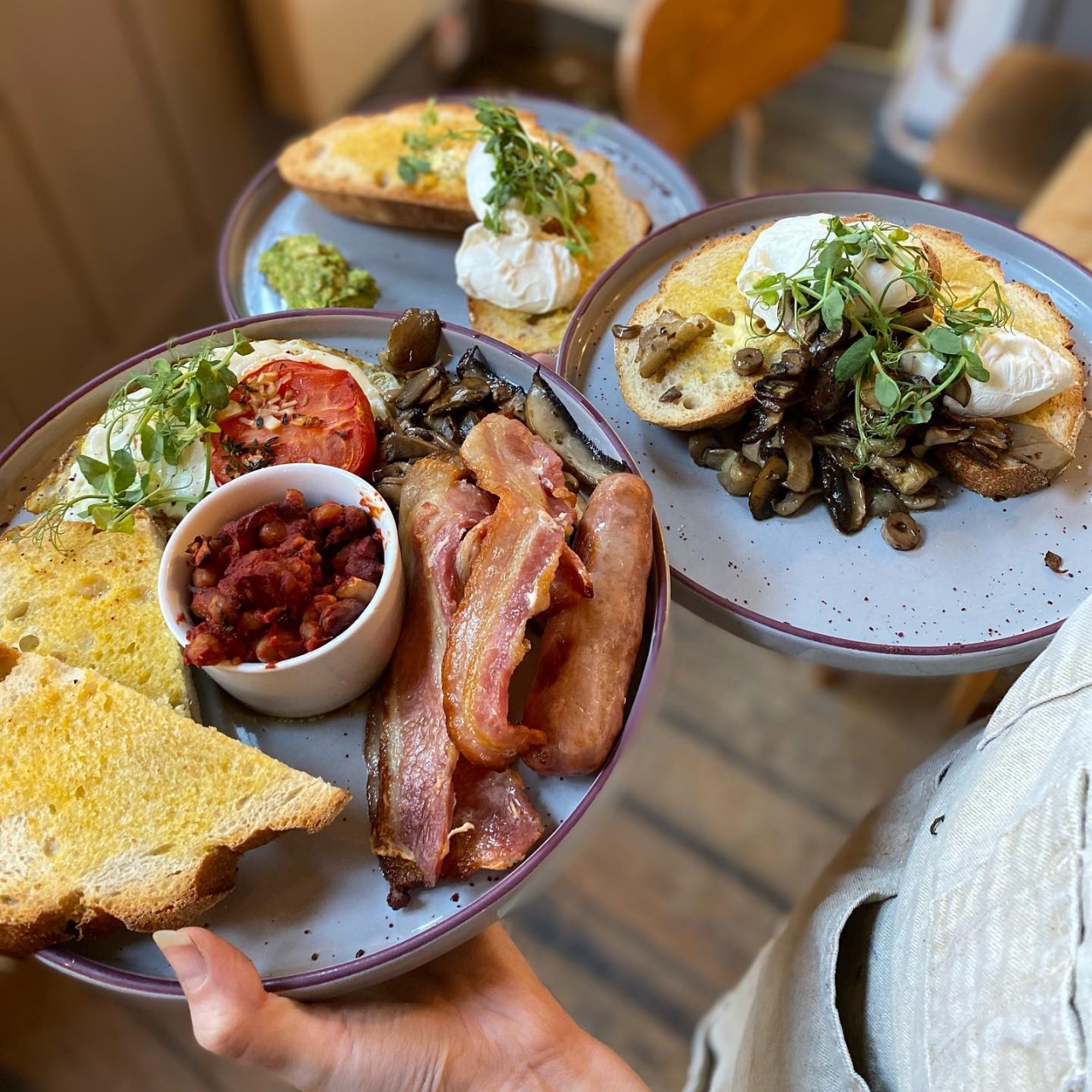 9 Byram Street, HD1 1ND
https://byramarcade.com/makers/arcade-coffee-food/
Whether you're out shopping for the day and in need of a refuelling stop off, or if you're simply looking for a quality cafe to enjoy a relaxing coffee, a visit to Arcade Coffee & Food will satisfy. The setting within Byram Arcade's stunning architecture can't fail to impress, and the food and drink are equal to it. The coffee is by Dark Woods from nearby Slaithwaite, and both the brunch and the atmosphere provide a great taste of Yorkshire.
---
ARCADE BEERS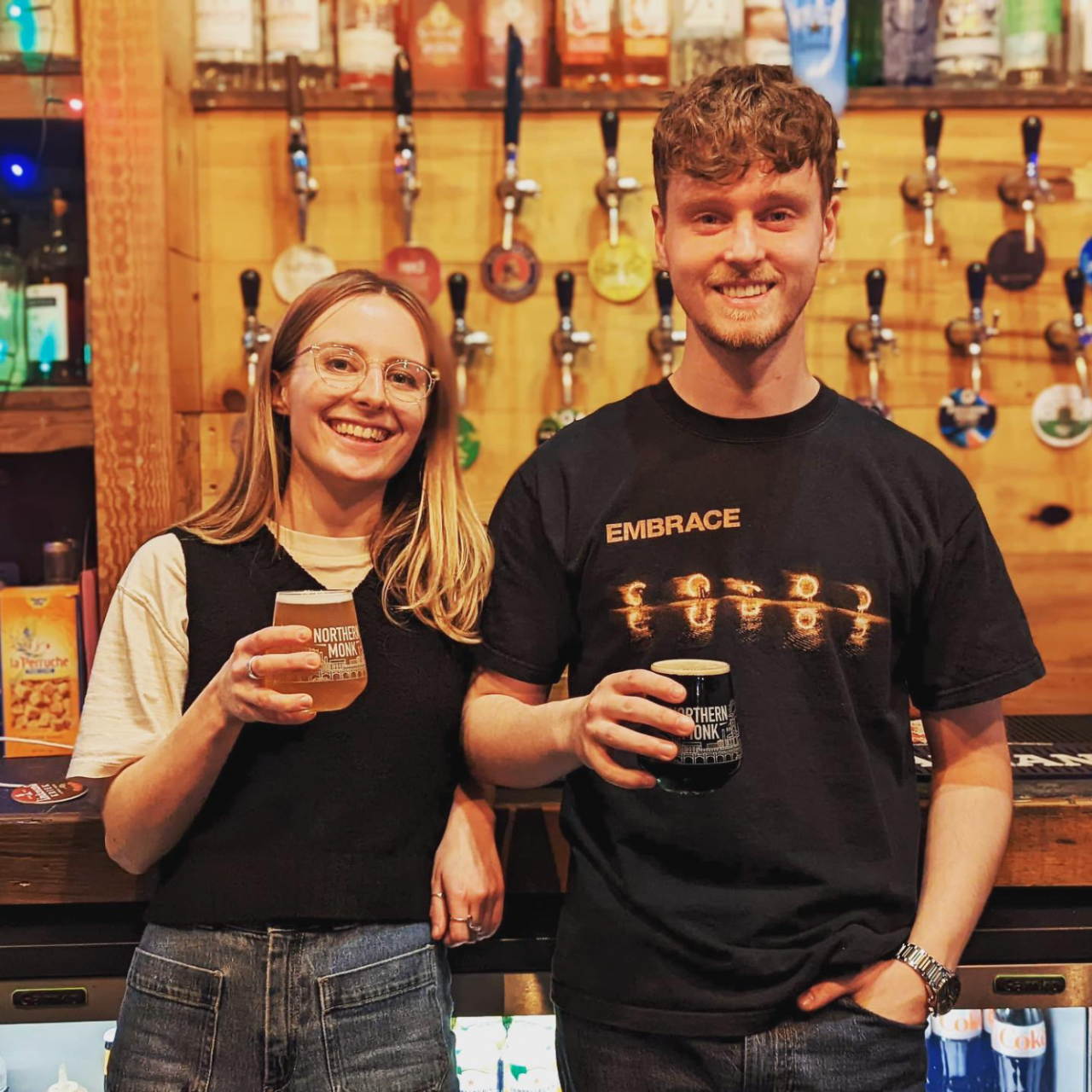 6 Station Street, HD1 1LN
https://byramarcade.com/makers/arcade-beer-liquor/
To drink in or take out, Arcade Beers offers a great selection of beer, liquor and good times. There are a huge choice of bottles and cans to take home, or better still you can sup a draught ale or a craft cocktail in the cosy and welcoming bar. With music evenings, from live acts to listening parties, to accompany the fine drinks, Arcade Beer is a good idea day or night.
---
CALDER ART SUPPLIES
5 Byram Arcade, Westgate Road, HD1 1ND
https://www.calderartsupplies.co.uk/
This specialist store can certainly be trusted to know their stuff, having been dedicated to supplying art, craft, modelling and graphic materials since 1979. Their 30+ years of experience means an undoubted expertise to guide you through their huge stock of over 11,500 lines including the world's most prestigious brands. For artists, crafters, illustrators, beginners, students or pros, Calder Graphics Art Supplies is the place to go.
---
CRAFTY PRAXIS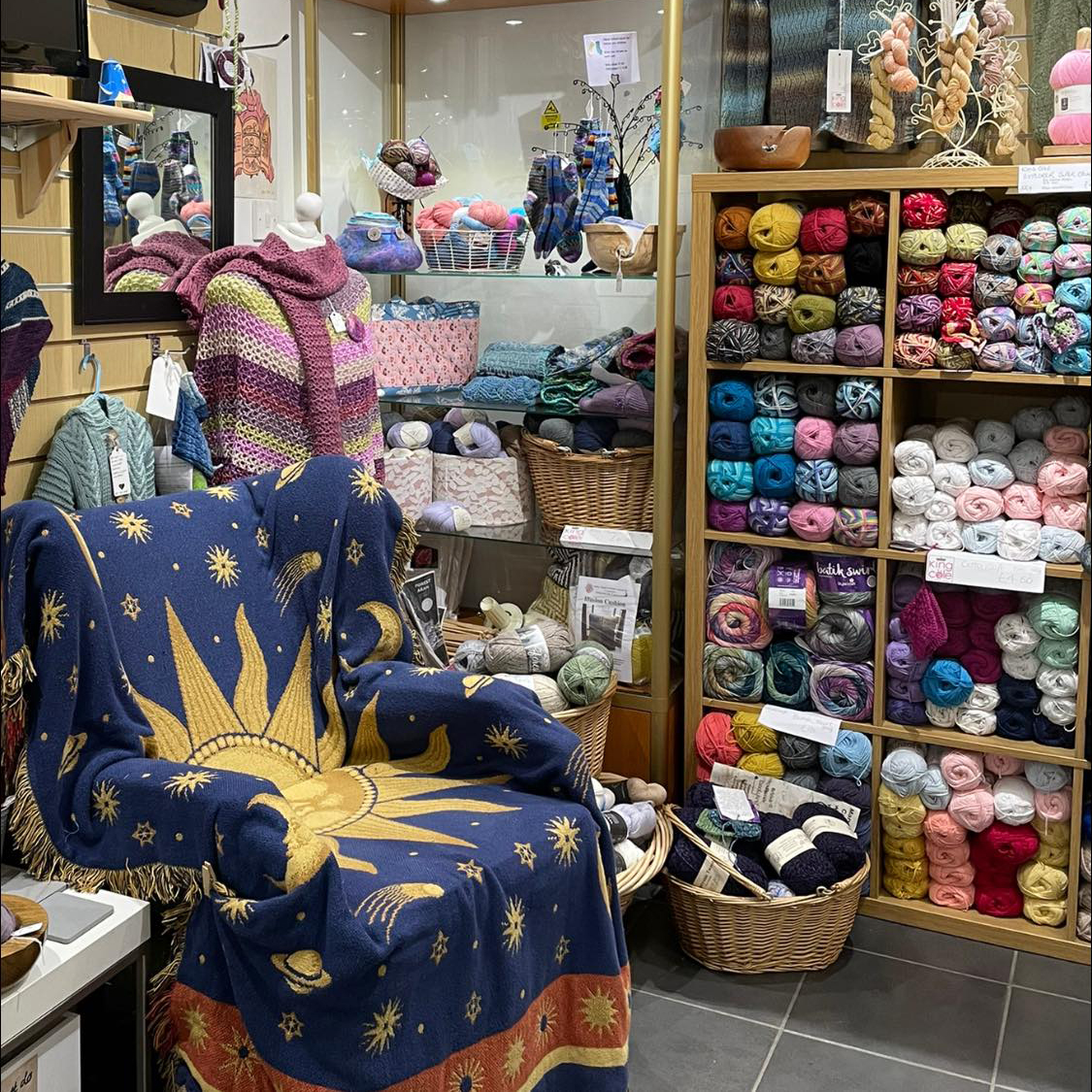 7/8 Westgate, HD1 1ND
https://craftypraxis.co.uk/
Crafty Praxis is an Arts and Crafts Gallery which showcases unique designs and quality of craftsmanship. You'll discover local artists and designers at their revealing exhibitions and can pick up your favourite artworks for home. Craft kits are also available to have a go yourself, and really bring your inner artist out, there are welcoming workshops to attend such as the social Sunday Crafternoons.
---
DIAMONDS & DUSTERS
Westgate, Huddersfield HD1 1ND
https://diamondsanddusters.co.uk/
Diamonds & Dusters is a professional tattoo, body piercing and laser studio which offer a range of quality styles. The skilled tattooists will customise your ideas into unique designs and bring them to life, or to go the other way, laser tattoo removal is available using gold standard machinery. Plus piercings of high quality and fast healing, all in a cool and comfortable space, makes Diamonds & Dusters masters of their crafts.
---
HIDDEN DE-LIGHTS
25/26 Byram Arcade, HD1 1ND
https://byramarcade.com/makers/hidden-de-lights/
For all your alternative needs, Hidden De-Lights is indeed full of hidden delights. There are rock & roll t-shirts, from grunge and goth to punk and metal. Plus gothic goodies such as skulls and jewellery, holistic spiritual temptations including crystals and potions, and plenty more in this treasure chest of darkness and light.
---
JOHN WOODS PHOTOGRAPHY
1-13 Byram Arcade, HD1 1ND
https://www.johnwoods.net/
Since 1987 John Woods have been making folk happy with their photography. Producing portrait pictures in their Byram Arcade studio, John Woods cover family photos, passport pics, promo shots and portfolio images. Outside of this, they are also popular for special occasions such as weddings and graduations. A personal and professional choice.
---
LA FLEUR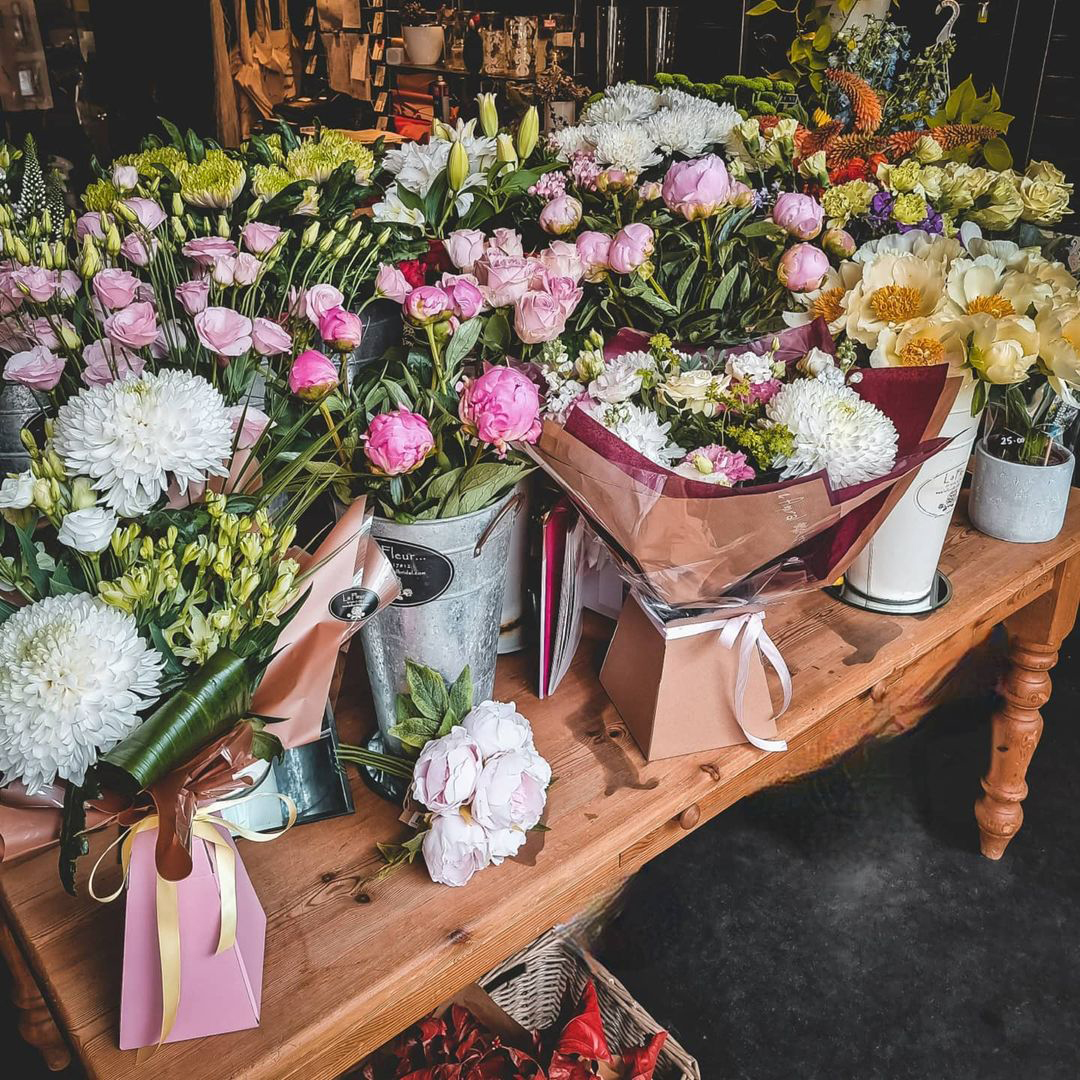 16 Westgate, HD1 1NN
https://byramarcade.com/makers/la-fleur/
Enhancing the beauty of the already elegant Byram Arcade is a fabulous florist displaying their show-stopping bouquets. The attractive boutique provides handmade collections for weddings, special occasions, or perhaps just as a centrepiece at home. Picked every day from the flower market, you'll be sure to be collecting a fresh, fragrant, and expertly put together bunch at La Fleur.
---
MED-ONE
10-12 Westgate, Huddersfield HD1 1NN
https://www.med-one.co.uk/
With dishes that are both comforting and elevated, Med-One lives up to its promise of 'food for every mood'. Having honed their skills running restaurants in Europe, Med-One treats Huddersfield to delicious Mediterranean and Lebanese cuisine. From hearty goulash and stews to mezze, pizzas and kebabs, these are simple joys and super flavours for all to enjoy.
---
THE GUILD JEWELLERS
4 Byram Arcade, HD1 1ND
https://www.theguildjewellers.co.uk/
A family jewellers that offers a little bit of everything to the highest quality makes The Guild a rare gem. This handsome store stocks both big names and independent designers in a range that dazzles with bling and impresses with subtlety. Whether you're grabbed by an exhibit piece, creating a bespoke artisan design, or repairing an existing relic, expect to collect a beautiful jewel from Guild.
---
THE LEFT BANK
38-40 Byram Street, HD1 1ND
https://byramarcade.com/makers/the-left-bank/
For nearly 15 years, The Left Bank has been designing, cutting, manufacturing and selling fantastic fashion products for men and women under the brand name Hardy Punglia. In their stylish Byram Arcade studio and shop you'll find clothing and accessories, including unique one-off pieces, limited run lines, and custom made designs. Having previously won Best Independent Boutique on ASOS Marketplace, you're sure to leave in style.
---
URBAN ESCAPE
8 Station Street, HD1 1LN
https://www.urbanescape.co.uk/
Having opened here in 2004, Urban Escape are long standing experts in all things beauty. They do it all and excel at everything, whether its skin care, nail care, or male grooming. As their name suggests, treatments at Urban Escape will take you away from the city stresses and rejuvenate your body, mind and soul.