Atlantic Coaster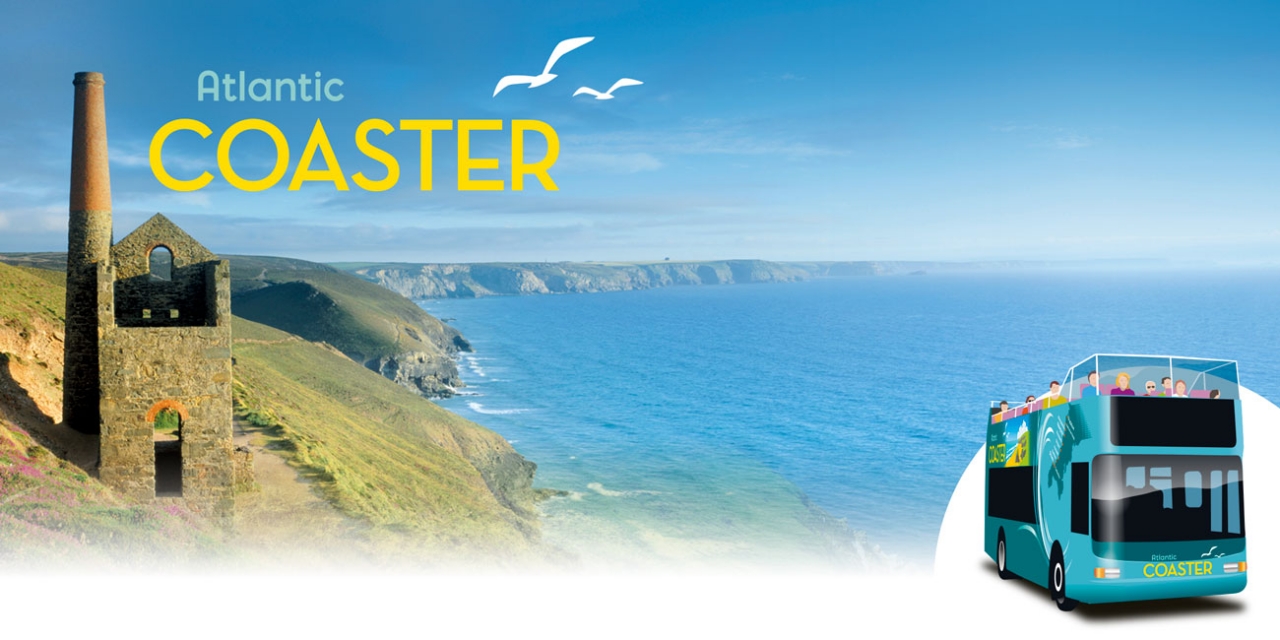 One of the UK's most spectacular open top bus rides, showcasing Cornwall's rugged Atlantic Coast.
Traversing the 46 miles of stunning coastline between the popular and well-loved Cornish coastal towns of St Ives, Newquay and Padstow.
book your adventure
First adventurer
1 day - £15
2 days - £20
3 days - £25
7 days - £30
15 adventure days £60
Additional adventurers
1 day - £7.50
2 days - £10
3 days - £12.50
7 days - £15
15 adventure days £30
English National Concessionary Travel Passes Accepted
stops
St Ives
Hayle
Portreath
St Agnes
Newquay
Padstow
what's en-route?
getting to the tour
By Bus
Padstow New Street
St Ives bus station
By Train
St Ives
Carbis Bay
Lelant
By Car
St Ives, Station car park, TR26 2BH
Padstow, Link Road Carpark, PL28 8AX car park
when do we run?
In case of disruption, where can I find travel updates?
We always strive to provide an efficient and reliable service but inevitably, there are unavoidable situations which may affect your adventure. Please check our dedicated twitter feed - @ABBTravelUpdate for the most up to date Adventure travel news.
book your adventure
First adventurer
1 day - £15
2 days - £20
3 days - £25
7 days - £30
15 adventure days £60
Additional adventurers
1 day - £7.50
2 days - £10
3 days - £12.50
7 days - £15
15 adventure days £30
English National Concessionary Travel Passes Accepted
get in touch