Portland Coaster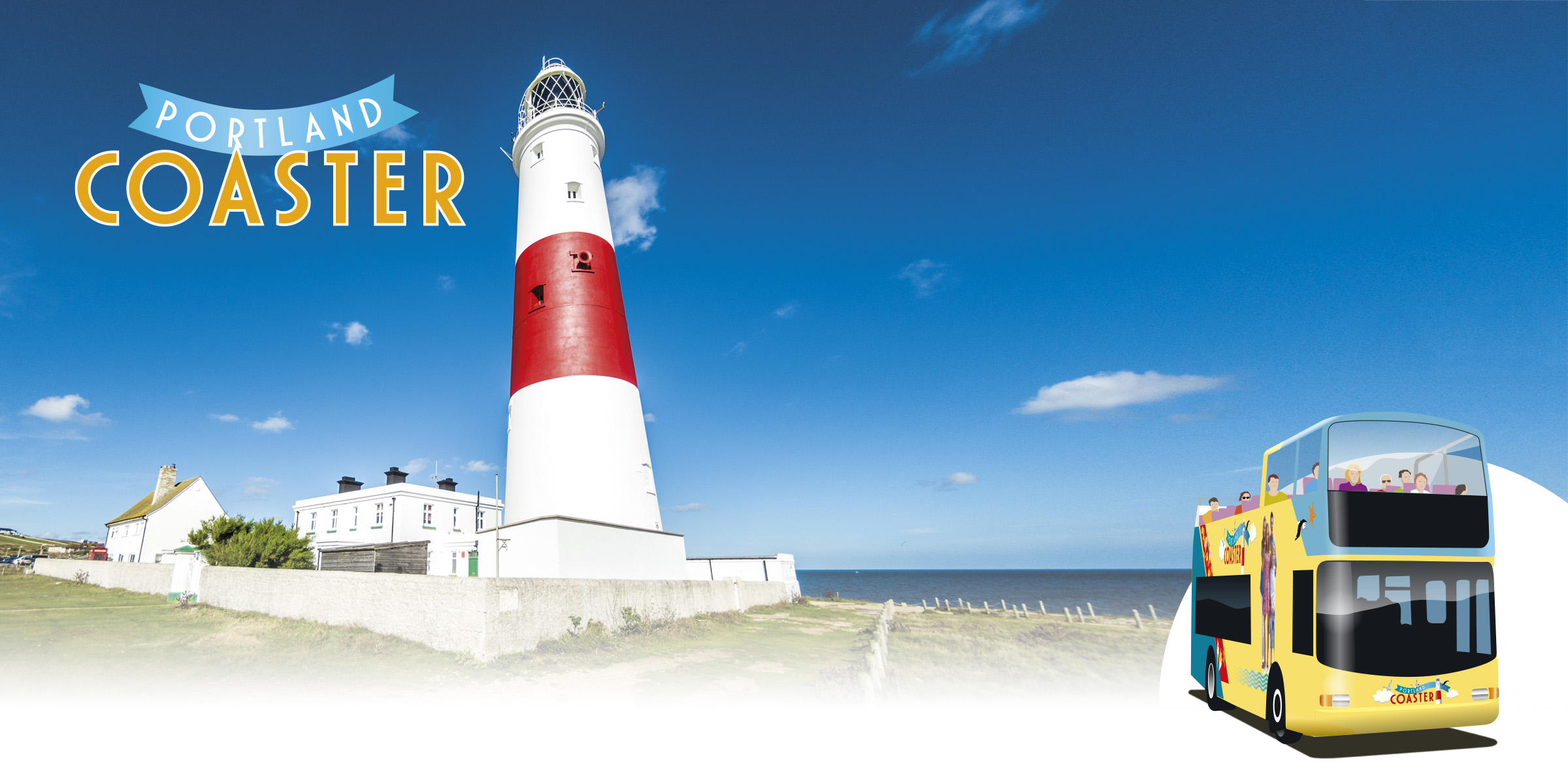 Take a ride on our fantastic open-top Portland Coaster to climb up on to Portland Bill and get great gulps of fresh sea air in your lungs. 
Experience jaw-dropping views all along the coast, that will simply take your breath away. 
It really is something not to be missed. 
stops
Weymouth

Wyke Regis

Portland Castle

Easton Square

Portland Bill
whats on route
getting to the tour
By Train
Weymouth Railway Station
when do we run?
book your adventure
Great value tickets...
(including all Wessex, Jurassic Coaster buses and the Portland Coaster)
Accompanied children under 5 travel for free
Adult 1 Day - £13
5-15 yrs 1 Day - £6.50 (on bus only)
Group* 1 Day - £25
Adult 7 Day - £24 app, £25 on bus
5-15 yrs 7 Day - £17.50 on app, £18.50 on bus
Group* 7 Day - £55
* Group - Up to any 5 people
2 and 3 day ticket options available for adults only.
These tickets will also be valid across the Yellow Buses, Bournemouth network between 29 May and 4 September 2022.
get in touch