First Bus Potteries Landing Page
Welcome to First Bus Potteries
With over 30 bus services riding around the North Staffordshire area, you'll easily be able to find your favourite destinations. We run services to and from the 6 towns of Stoke-on-Trent – Stoke, Hanley, Fenton, Burslem, Tunstall and Longton.
Stoke-on-Trent is the home of the pottery industry in England, giving it its title of The Potteries, so there are plenty of museums and sites that you can get to with our easier local travel.
If you fancy a trip to see some impressive parks and gardens or a traditional market you should take a bus to Newcastle-under-Lyme.
If you're a football fan, then First Bus is the way to travel. We're putting on bus services for home fans from Stoke to the Bet365 Stadium on match days, so you can enjoy the game live without having to worry about driving. Buses will be about every 5 minutes from Glebe Street, Newcastle Bus Station, Hanley City Centre Bus Station and Chell Roundabout, and they'll even be there to pick you up once the game has finished. Enjoy the journey.
Helping you get around Stoke-on-Trent as easily as possible
From online tickets to timetables and route maps, we have a vast amount of resources to help you get around as easily as possible. First Bus operate 30 services running regularly throughout Stoke-on-Trent and the surrounding area, meaning there is always a bus ready to take you where you need to go. Above, you can find information regarding our Potteries buses including timetables, prices and use our journey planner to ensure a smooth ride. Enjoy the journey.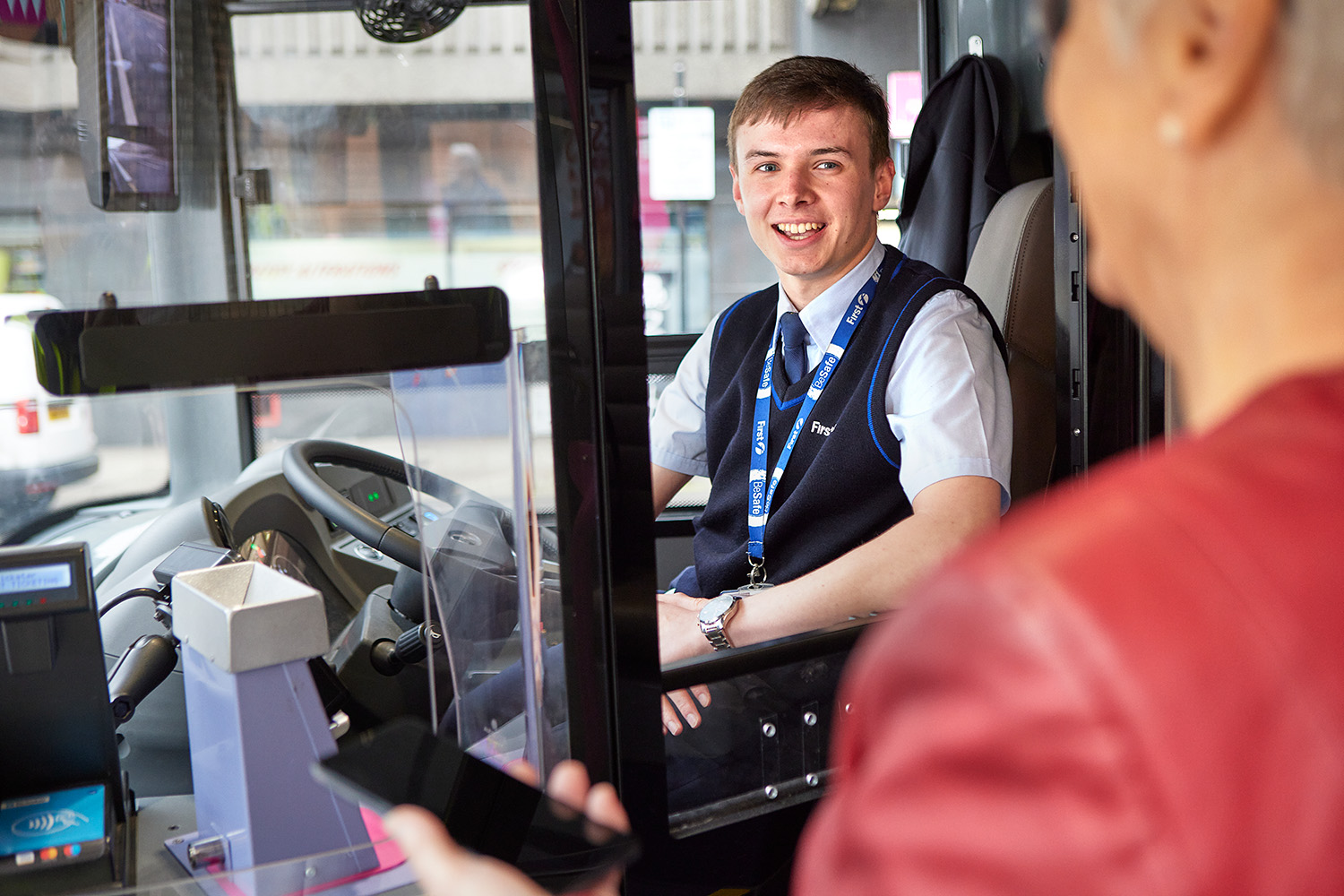 We're Recruiting
We are looking for qualified or trainee bus drivers, and we'd be delighted to hear from you - start your application by visiting our dedicated driver recruitment website at https://careers.firstbus.co.uk/jobs.