Haunted York

Halloween In York
---
Celebrate the most haunting time of the year in one of the most haunted cities in Europe!
York offers tricks, treats and spooky encounters for all where ghosts roam the snickelways and haunt Georgian townhouses and historic inns. Discover a hair-raising list of frights to be had across the city, from ghost walks to fun tricks and treats. If you like things a little more gruesome and frightening, visit the York Dungeon with a series of Dungeon Lates on offer and for those who are of a more fragile nature try out the family friendly walking tour.
Find out more on Visit York's website. 
---
---
Park & Ride
Avoid the hassle and expense of parking in the city centre and travel with York Park & Ride!
It costs just £3.30 for an adult day return, and up to three children (under 16) can travel for free with one fare-paying adult.
Download the award-winning First Bus app to plan your journey, track your bus live and buy tickets or click here to find your nearest Park & Ride. ​
---
Events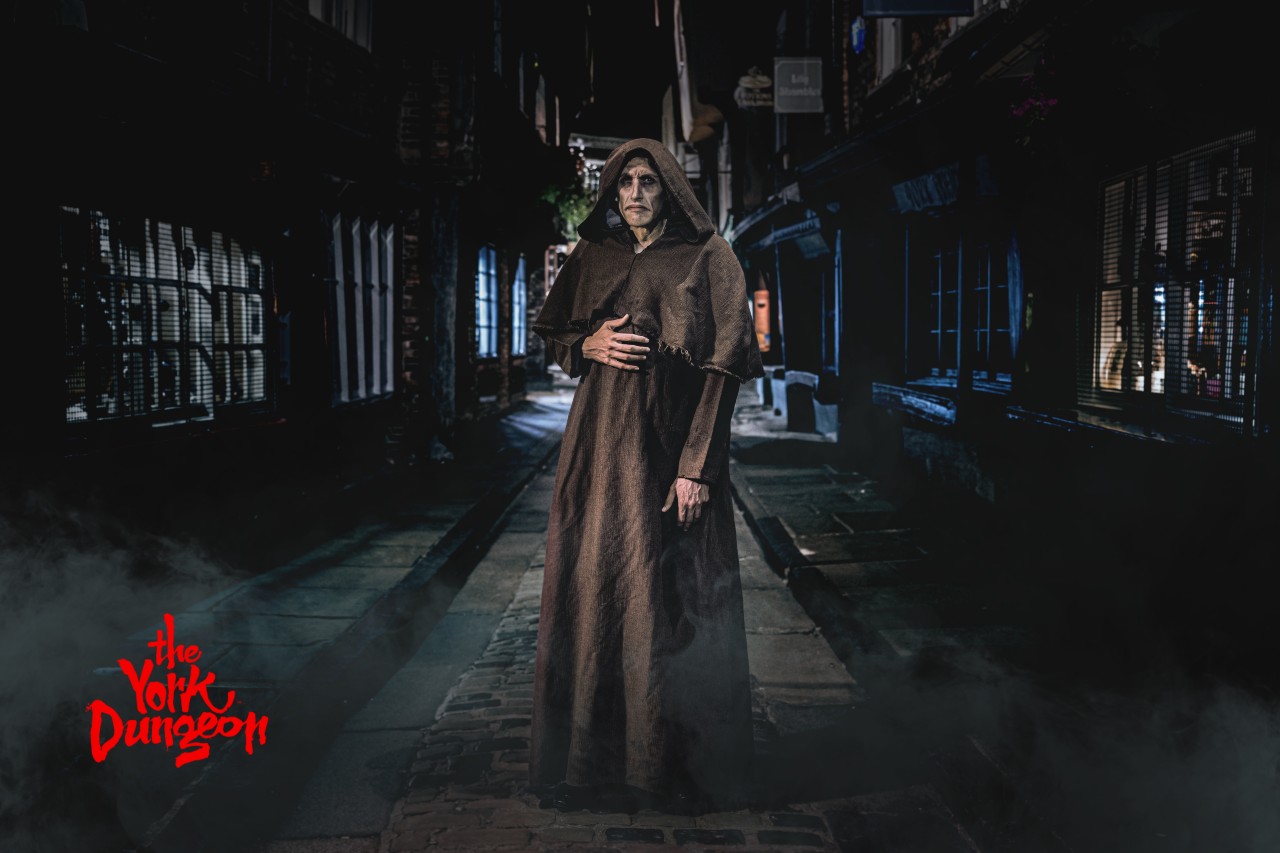 Find the perfect pumpkin at The Balloon Tree's Pick Your Own Pumpkin field, be surprised on a Trick & Treat Walking Tour which will horrify & delight all the family, take a guided walk with strange tales through the twilight fairy woods, enjoy Shakespeare's iconic drama Macbeth, or join the York Dungeon for its scariest Halloween ever...
How brave are you?
Find your spooky Halloween event here.
---
Ghost Walks & Tours
Choose one of the many ghost walks and tours to guide you through thousands of years of history, mystery, folklore and legends that smoulder beneath the city's ancient streets. Follow narrow passageways and dark streets to investigate bloodcurdling tales of scandal and death...
Do you want to brave one of the walks and tours?
Learn more here.
---
The York Dungeon
Get ready to journey back through 2000 Years of York's darkest History as you see, hear and (ahem) smell the cities murky past! Feel the dark shadows of the black plague and experience the fearsome torture chamber as you laugh, learn and scream your way through the cities most 'orrible history...
Are you prepared to be spooked?
Click here...if you dare.
---
---