FAQs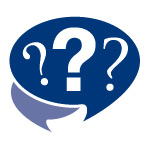 Below are answers to some of our most asked questions. If your questions isn't listed, or you need further information please Contact Us.
I use your buses frequently - can I save money on my travel?
Yes! We offer a wide range of tickets, with unlimited travel from as little as £1.70 a day. Just click on Tickets for more information.
---
I'm disabled - will I be able to use your services?
Virtually all of our services in West and North Yorkshire are now operated by low floor, easy access buses making it easy for those with mobility impairments and wheelchair users to get on board. For more information, visit our Bus Access section. If you require a little extra assistance on our buses, you may find our Safe Journey Card useful - you can download your own copy to print or call us on 01709 566 000 and we'll send one out to you.
---
Can I bring my buggy on board?
Yes, most of our buses are suitable for bringing a buggy on board. Please visit our buggies section for more information.
---
Why didn't my bus arrive on time?
We strive to provide a service that is 100% reliable, unfortunately there are many reasons why your bus may arrive late. Roadworks, diversions, road closures, heavy traffic and adverse weather conditions are among the main reasons for late running. When there are major problems it can affect all routes, not just those directly on the problem. The reasons for late running can often be at the other side of your town/city or a result of a problem earlier in the day. We do account for peak-time traffic in our schedules, but unfortunately cannot take into account unexpected problems.
We know how frustrating it is when your bus arrives late. You can be assured we are doing all we can to get your bus to you on time – we post major known problems on our website and provide frequent updates through our twitter feed to keep you informed.
---
At what age do children have to pay their fare?
Children over 5 need to pay a fare on our buses - they are charged half the adult fare.
---
My child is 11, will he/she need a bus pass to get half fare?
Yes, from the age of 11 children need to show a Young Person's photocard to the driver to get half fare or our FirstDayOut ticket. Visit the Young Person's page in the Tickets section for more information. We also recommend if your child is under 11 but looks older getting a half fare pass, it can save time & worry on the bus.
---
Why didn't your driver have change?
Our drivers have a limited float with which to give change - unfortunately this can be easily exhausted if one or two passengers pay for low value fares with a note, especially at the start of a driver's shift. We are wary of providing our drivers with higher floats for security reasons.
You may like to try purchasing your First ticket off the bus to avoid this problem, such as picking up a FirstWeek ticket from PayPoint outlets or FirstMonth from our online store. Not only that, the more passengers that purchase their tickets off the bus the quicker your bus journey!
---
I reach retirement soon - how can I claim my free travel pass?
The English National Conessionary scheme is administered by your local authority. In West Yorkshire, contact Metro and in York contact City of York Council.
---
Do First offer discounted travel for University students?
Yes! If you're a we offer Term and AllTerm passes that give unlimited travel and big savings over the regular adult tickets. Visit the Student Bus Travel page in the Tickets section for more information.
---
Why have you changed my route/timetable?
We are constantly reviewing our network to reflect changing travel patterns and demands. Your route or timetable may change because of a reduction in demand or because the resources will see greater use elsewhere on our network. We never change a route or timetable lightly, and consult with relevant local authorities whenever possible.
---
Will you change your route to serve [location]?
Our network is designed to provide high quality services wherever there is demand for them. Generally, if we do not currently serve a particular location it is because there is not sufficient demand to sustain a bus service, or it is simply not possible to run a bus there. We are however constantly reviewing our network and looking for new opportunities such as new developments where a First service could be suitable.
---
My bus is always full?
We have a wide range of vehicle types and aim to provide space for everyone who wishes to travel on every journey. We monitor all of our services and where demand exists for extra journeys aim to provide them where possible - unfortunately, this cannot happen overnight as we need to plan the service, provide extra vehicles & drivers etc. Delays caused by roadworks, adverse weather etc. can mean more passengers than normal on particular service. Occasionally we may need to provide an alternative vehicle on your route - for example if the bus intended for your service is stuck in traffic or has broken down.
---
Why did your bus drive past me?
We're sorry if we missed you. It is possible that the bus you intended to catch was full or that our driver simply didn't see you.
---
Why did your driver not wait for me?
We're sorry if it appears our driver left without you. Driving a bus is a difficult job, and your driver had probably already committed to their manoeuvre and it may not be safe for them to stop and/or pull back into the stop. Please remember when a bus is pulling away from a stop, our drivers have to be aware of everything around them - including the traffic they are merging with - so they may not see you.
---
Why do I see buses saying 'Sorry Not In Service'?
This can be for a number of reasons. We provide extra buses at busy times so you may see buses heading to their starting point (or returning to depot at the end of shift). If we are experiencing delays, we may send buses empty to the other end of a route to ensure that everyone along the route is still provided with a service. Our buses undergo regular maintenance so you may also spot one of our engineers running a test.
---