Along the Salt Road
Coronavirus - service information on this page is not up to date. For the latest service levels visit our Coronavirus page here >>

Travel the route the Romans took between Worcester - Droitwich Spa - Bromsgrove - Birmingham on The Salt Road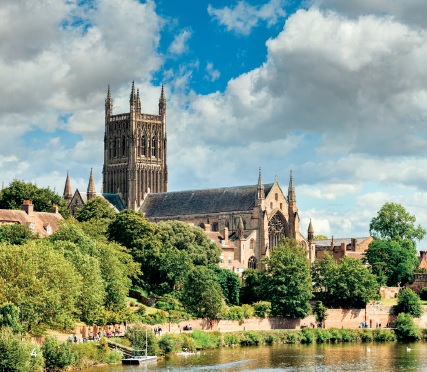 The route
Operating up to every 15 minutes between Worcester and Bromsgrove, and every hour to Birmingham The Salt Road runs when you need it. View the route map. View the timetable at the bottom of this page.
Our destinations
We only serve certain stops between Rubery and Birmingham - click for details. Not sure about school holiday dates? You'll find them here.
---
Easy fares
Our 'County' tickets are valid between Worcester and Rubery and our new 'Network' tickets are valid on the full route - click for details.
Pay for your travel on board with contactless card (or cash) - or download our First Bus app.
The Swift card and nBus, nMetro & nnetwork tickets are accepted on the Salt Road bus. 
---
Why the Salt Road?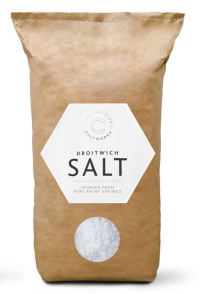 It's believed the salt deposits at Droitwich were being exploited in the Iron Age, possibly earlier. Salt was a valuable resource in Roman times and the Romans came to Droitwich specifically for this.
Later, the Anglo-Saxons had furnaces to evaporate the salt on the banks of the River Salwarpe. King John granted the town a Royal Charter in 1215 because of its salt, and Droitwich became very prosperous in Medieval times.
The salt industry was industrialised and developed in the 19th century by John Corbett, who built nearby Chateau Impney in the French château style for his wife and developed the town into a spa resort.
Naturally, the road leading to Birmingham in one direction and to the river at Worcester in the other became known as the Salt Road. They're producing salt again in Droitwich Spa, at Churchfields Saltworks at Churchfields Farm within the Salwarpe Valley on the edge of the town.
---
Worcester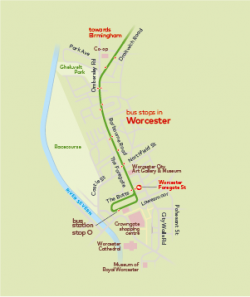 One of the glories of this fine city is the magnificent cathedral standing sentinel over a gentle curve of theRiver Severn. Discover the Royal Tombs, Medieval cloisters, an ancient crypt and Chapter House and richly coloured Victorian stained glass.
The Tower is open on Saturdays and school holidays in the Summer, giving fantastic views of the city and beyond. There's plenty else to see in the city.
Explore The Commandery to learn about the role this city played in the English Civil War or just admire the half-timbered buildings in Friar Street.
The Museum of Royal Worcester is in buildings that used to be home to the Royal Worcester factory, and has the largest collection of Worcester porcelain in the world. Discover the story of the factory and its remarkable workforce.
Worcester's a great shopping destination with everything from well-known High Street names to characterful independent shops and boutiques. Crowngate Shopping Centre is right by the bus station and includes House of Fraser, Debenhams, Boots and Primark, plus loads more. And of course there are tempting cafés and eateries to keep you refreshed all day long.
Droitwich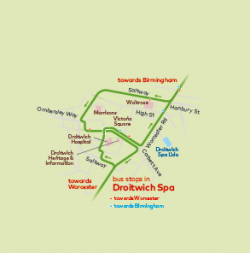 An important centre for salt production since Roman times (it's being produced again today), come here on 15/16 September to enjoy the Droitwich Spa Salt Festival, aweekend of Salt Festivities, featuring Romans and lots of fun entertainment.
But Droitwich is a lovely town to visit any time, with characterful local retailers a-plenty in quiet streets that making shopping a lovely unhurried affair. Discover the story of Droitwich, including it's involvement in salt and radio, in the Heritage and Information Centre.
If you fancy a splash, head off to the Droitwich Spa Lido (it's on the map). Open through the summer, it's one of the UK's few remaining open-air saltwater swimming pools. With a 40m pool, wet play area with water cannons, and fountains for the kids, sun terraces and Lido Café, it's an ideal day out for all the family.
More than just a garden centre, Webbs is a destination in its own right. Discover best quality brands and a helpful team
who are ready to answer all your questions, whether you're looking for something for the garden, your home, your pets or a gift for family or friends. There are fabulous foods and treats to buy, and a great coffee shop and restaurant.
The Aztec adventure park at Upton Warren is fantastic watersports centre with sailing dinghies, windsurfers, kayaks and canoes that are just waiting for you to come and have a go on them.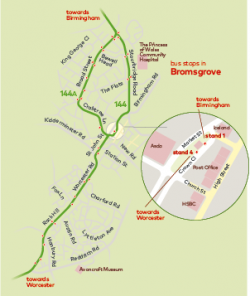 Discover 700 years of history at this award-winning museum with a collection of rescued and restored buildings in picturesque grounds at Avoncroft Museum of Historic Buildings.
It includes a working 19th century windmill, a medieval town house, a fully-furnished 1940s prefab and the National Telephone Kiosk Collection. There's an award-winning tea room, a shop, children's play area and a lively programme of events throughout the year, including historical re-enactments, open-air theatre and family fun days.
Birmingham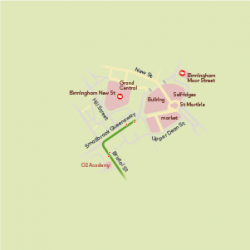 What's not to like about Britain's second city? Ballsy and sophisticated all at the same time, it wears its heart on its sleeve and its one big heart!
Shopping is to die for with everything you could ever need and a whole lot more you never knew you wanted. Add in world-class arts and entertainemnt, transport links to almost everywhere, taste experiences from around the world, electrifying nightlife andconstantly new things to see and do, you just have to keep going again and again.
---
Whetty Lane
St Chad's Church
Beverley Road
Leach Green Lane
Morrisons
Cliff Rock Road
Longbridge Island
Longbridge Lane
Tessall Lane
Hawkesley Mill Lane
Baths
Bell Lane
Royal Orthopaedic Hospital
Bournville Lane
Weoley Park Road
Oak Lane
Selly Oak rail station/Sainsburys
Dawlish Road
Edgbaston Park Road
Priory Road
Stone Road
O2 academy
Smallbrook Queensway
---
Our timetables operate to Worcestershire School Holidays - the current term dates are:
Autumn Half Term – Monday 2nd September to Friday 25th October 19
Christmas – Monday 4th December  to Friday 20th December 19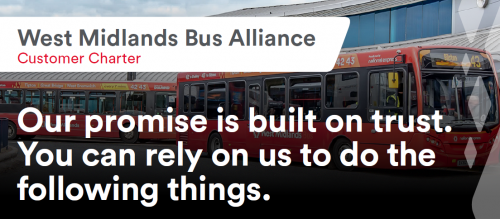 We're part of the West Midlands Bus Alliance - committed to improving bus services in the region and continually raising customer satisfaction.  Our focus is on making bus travel in the West Midlands cleaner, greener, safer and faster.
Visit Transport for West Midlands to find out more
144/144A
144: BIRMINGHAM - WORCESTER ( Along The Salt Road )
Via Catshill, Bromsgrove & Droitwich Spa
144A: CATSHILL - WORCESTER ( Along The Salt Road )
Via Bromsgrove & Droitwich Spa