Stirling Starts Here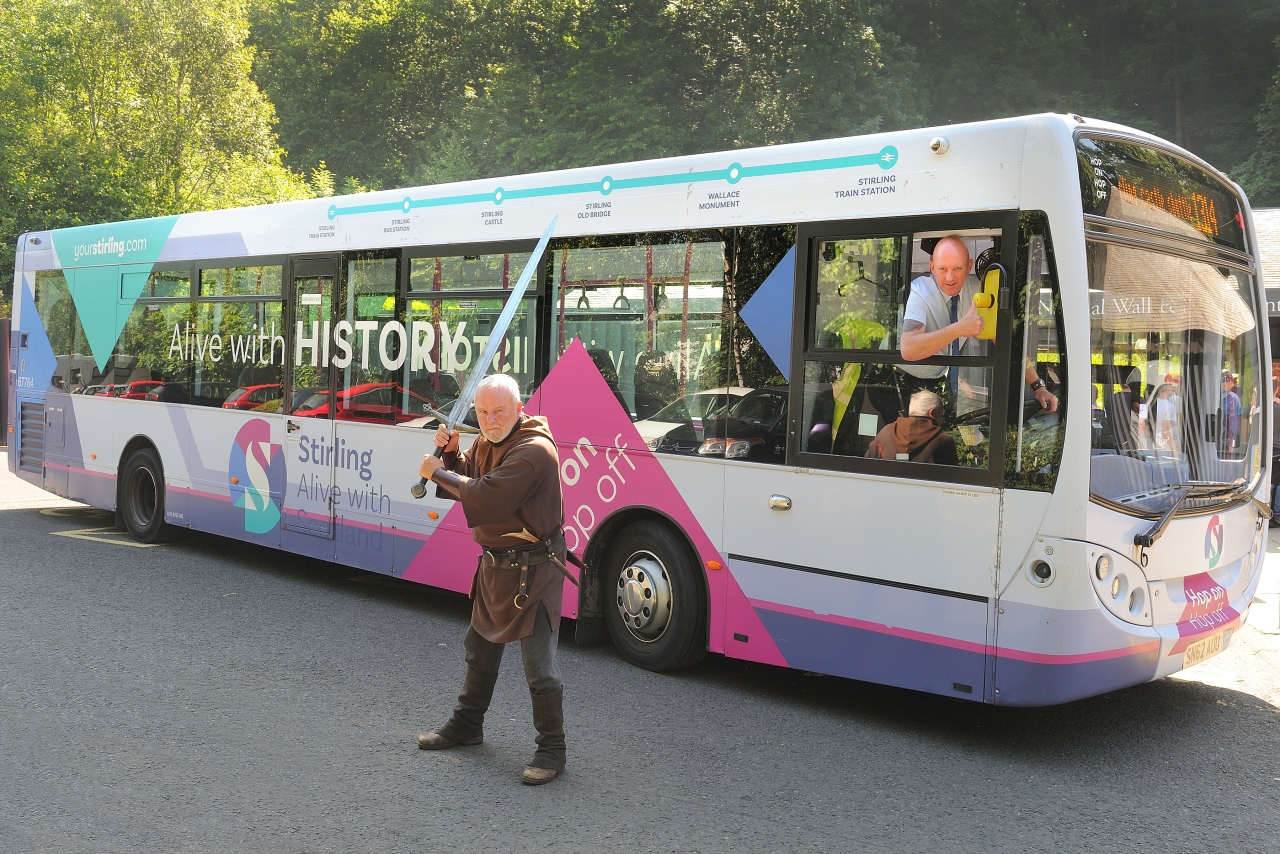 One of our friendly drivers: Peds welcomes you on board (the one giving you a 'thumbs up')
This summer we've teamed up with Stirling Council to bring the hop-on hop-off City Tour 1314 bus service to Stirling for another year!
What you need to know
The buses run 13 times a day, seven days a week from 09:30 to 18:07, so you won't miss out on anything Stirling has to offer! See timetable information at the bottom of the page.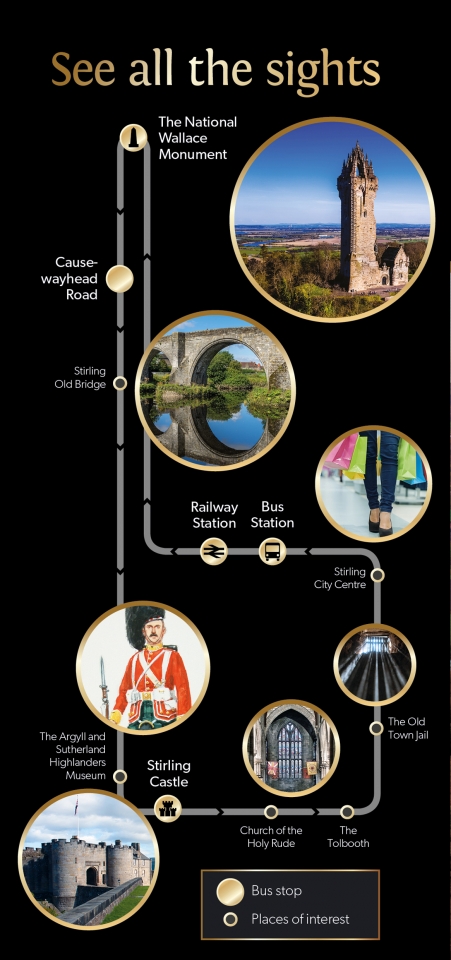 Ride all day long with our great value FirstDay ticket, and explore the city at your own leisure with unlimited journeys.
FirstDay Ticket
If you have a more specific destination in mind, consider one of our alternative ticket options.
Single Journey
Return Journey
Bus passes can also be used on the hop-on hop-off service.
Explore the best of urban and rural Stirlingshire with the brand new 'Explore Stirling' mobile app, offering walking, cycling and driving routes plus music, songs and stories from local artists. Click on the image below to start making your trip to Stirling a memorable one!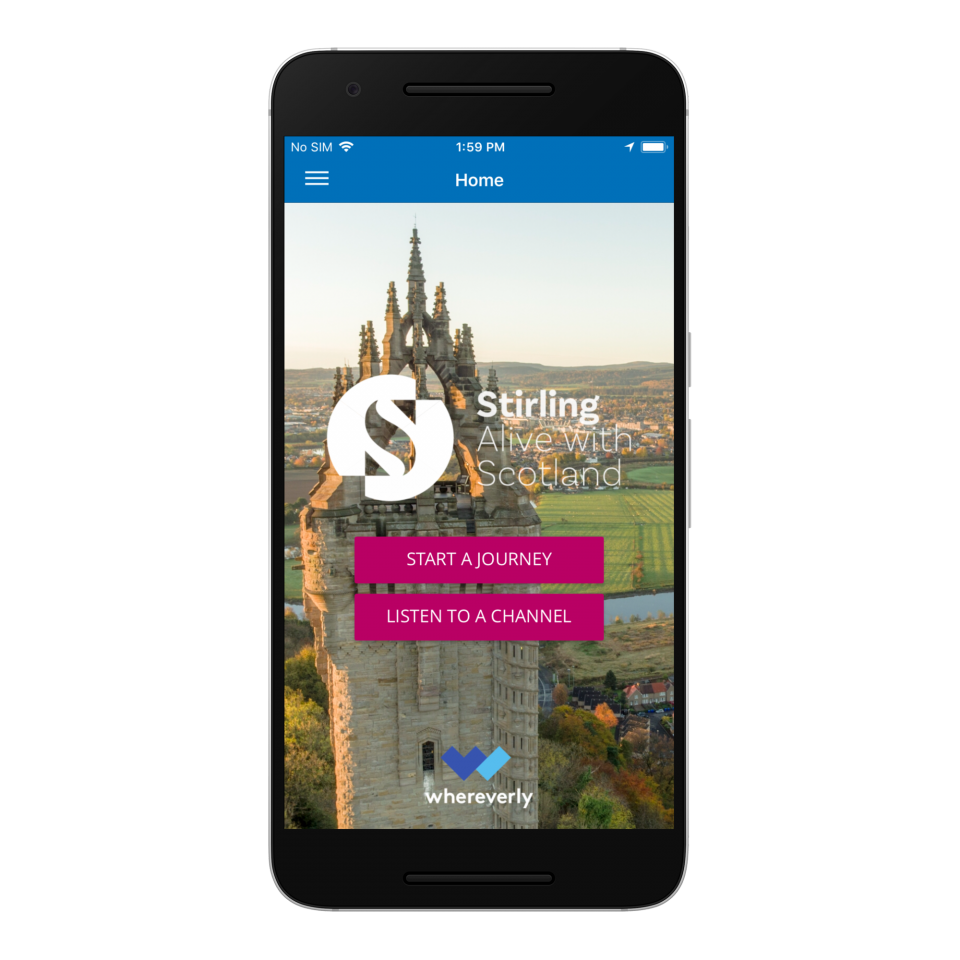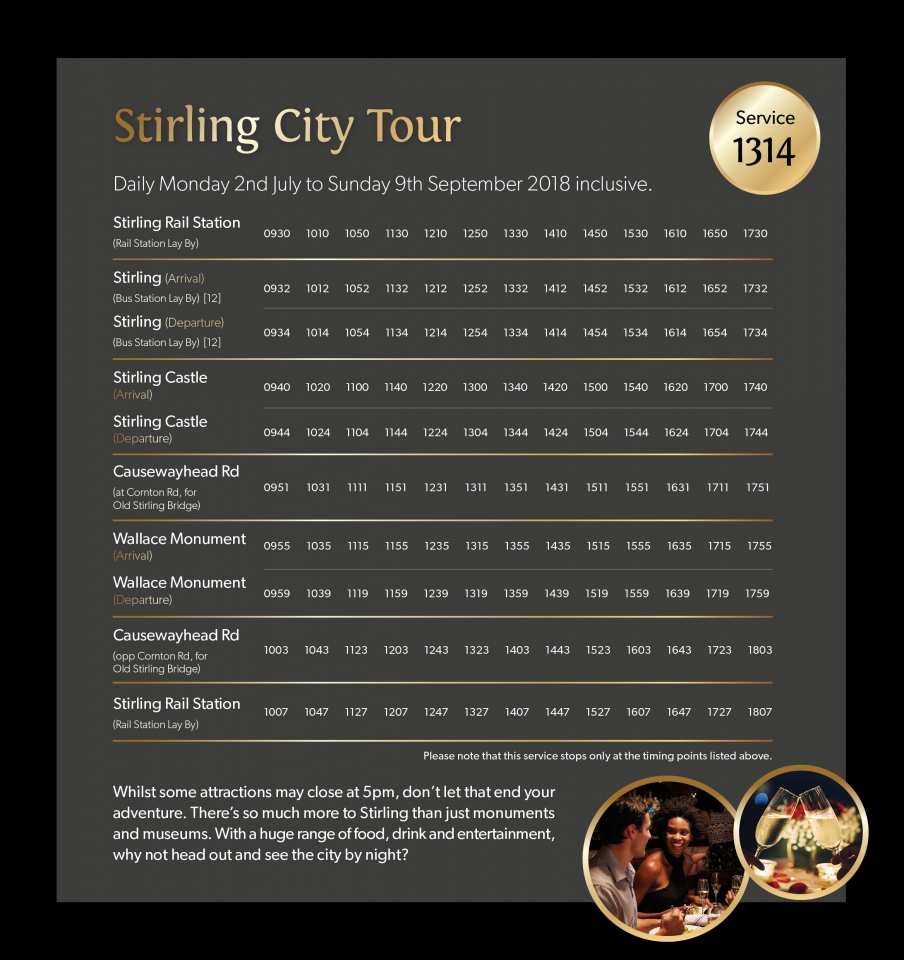 We are experiencing problems serving our timetables at the moment. Until we get this resolved, you can call Traveline on 0871 200 22 33 or visit www.traveline.info