Zones
Scotland East Network - Midland and West Lothian
Welcome to your First bus Scoltand East Zone network maps. Here, you can find Scotland East bus routes, in order to plan your journey across the network more effectively and in advance.
We operate across several zones, which you can view in our network map. Below you will also see individual maps for each zone to allow you to view each in more detail and find the best ticket option to suit you.
Please click on the map below to zoom in on the zone map you are looking for. 
Scotland East - All Zones
Falkirk Area and Zone A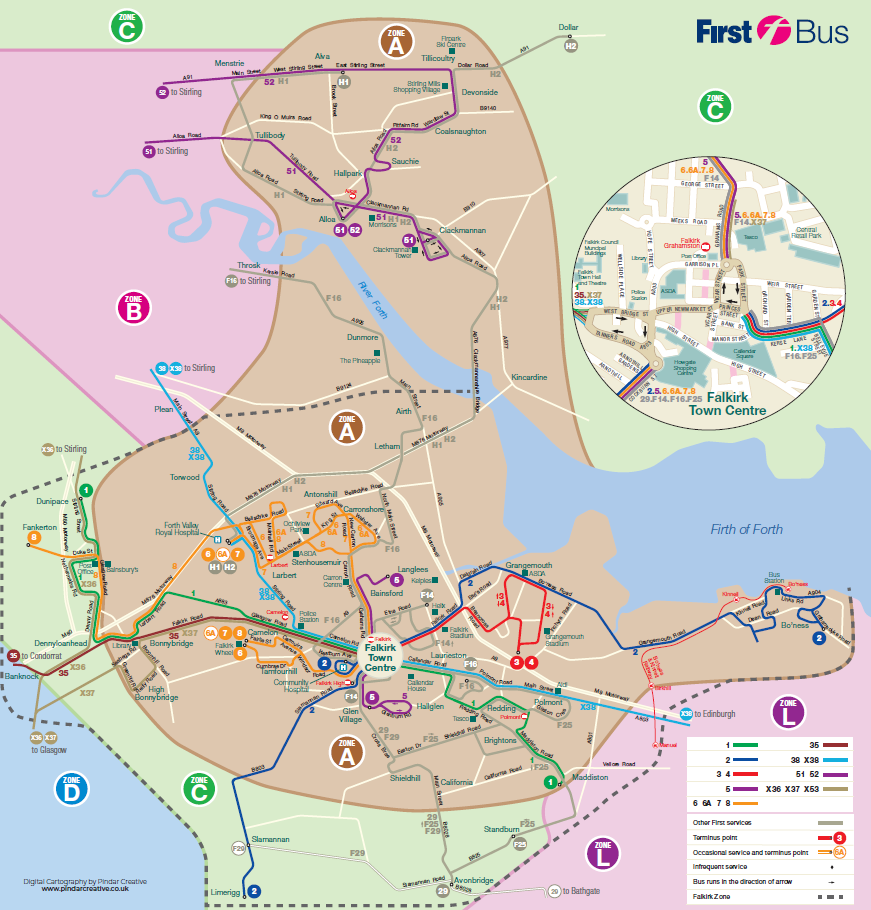 Stirling Area - Zone B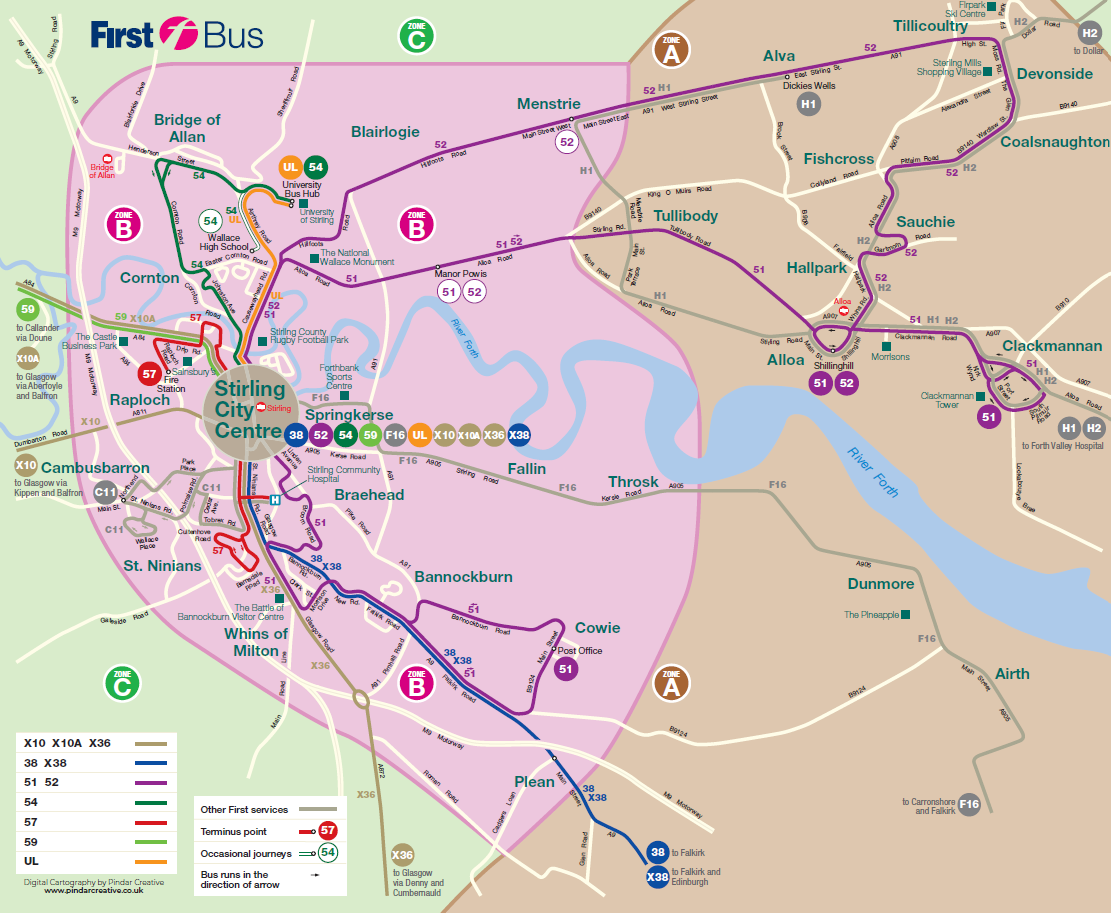 Balfron Area - Zone E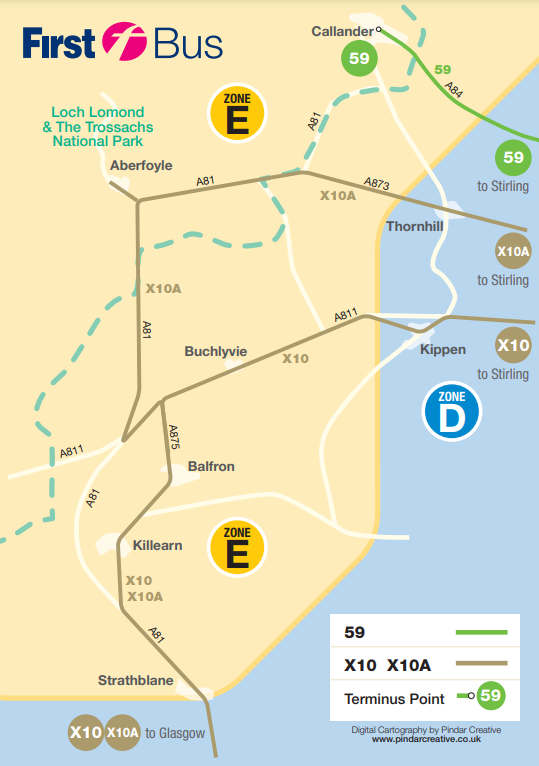 West Lothian Area - Zone L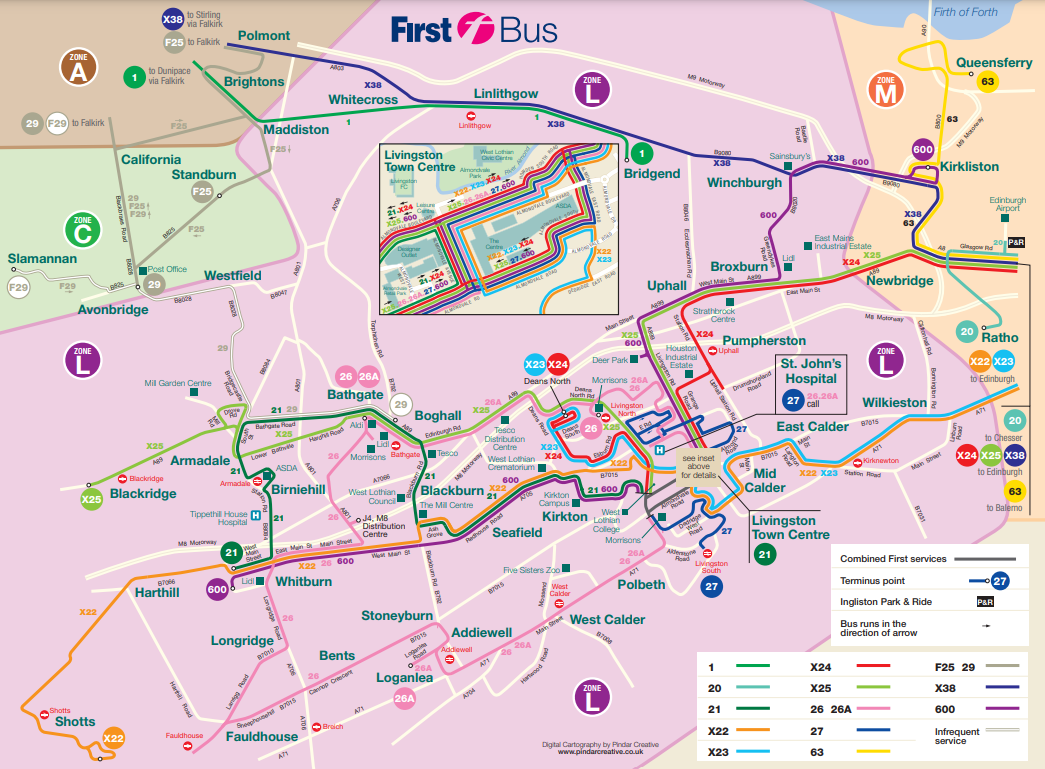 Edinburgh Area - Zone M