Zero Emission Mission

What better way to help tackle climate change than leaving the car at home and travelling by bus?
Clean air is essential for our health and our wellbeing as well as being good for the planet which is why we're continuing to work hard to impove our buses and depots across Scotland.
---
Want to know what changes we're making across our Scotland depots?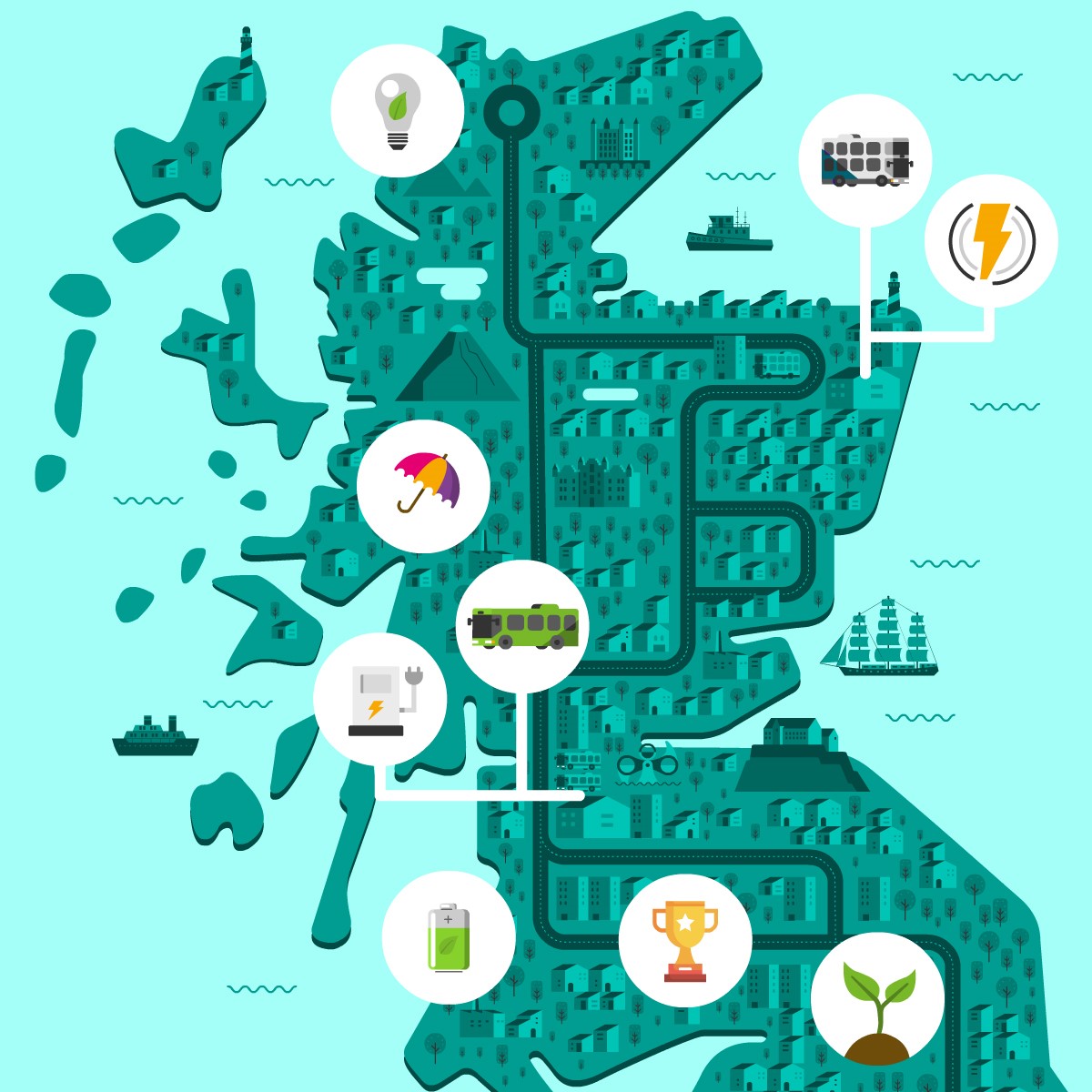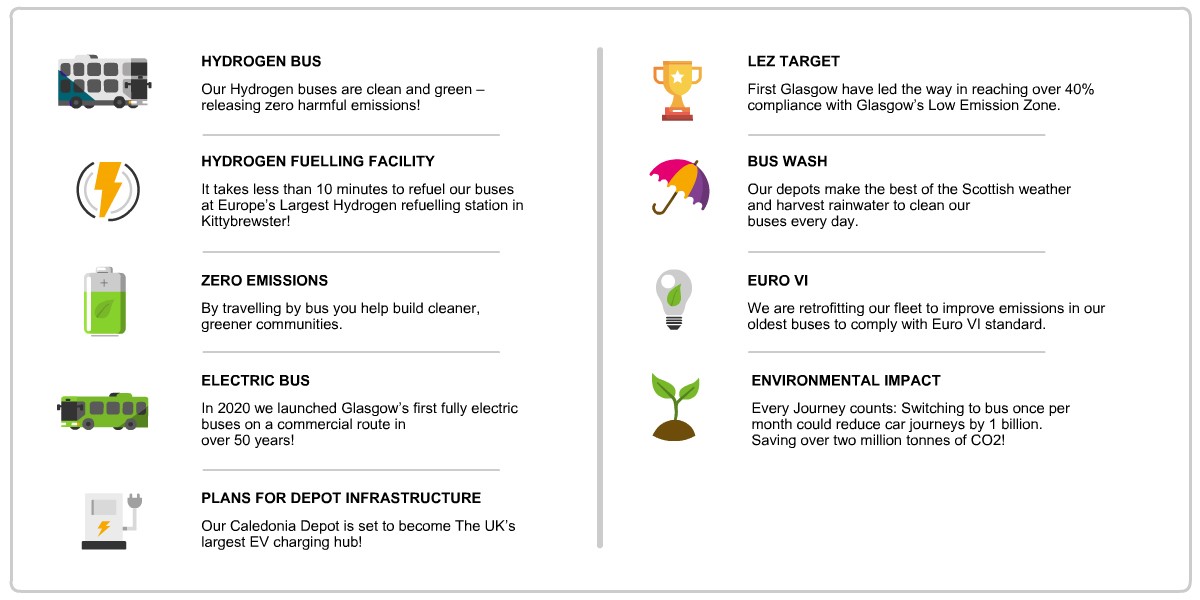 Reasons to leave your car at home and travel by bus

Clean Air: By travelling by bus you reduce congestion, and car emissions in local communities. 

Make an impact: Just one bus can take up to 75 cars off the road, easing congestion and air pollution.

Every Journey counts: If everyone switched just one car journey a month to a bus instead, that would mean up to a billion fewer car journeys, saving two million tonnes of CO2!

Make the swap: Replacing car journeys with public transport can help reduce CO2 emissions by 42%, creating a cleaner, greener Scotland.
Free Time: Relax with a podcast, make plans for your free time or get a head start on your day while you travel by bus.
Improve you health: by walking to the bus stop you'll be improving your health by being more active getting in the recommended 30 minutes of exersise.