Balfron Depot Centenary

We're celebrating 100 years of Balfron Depot!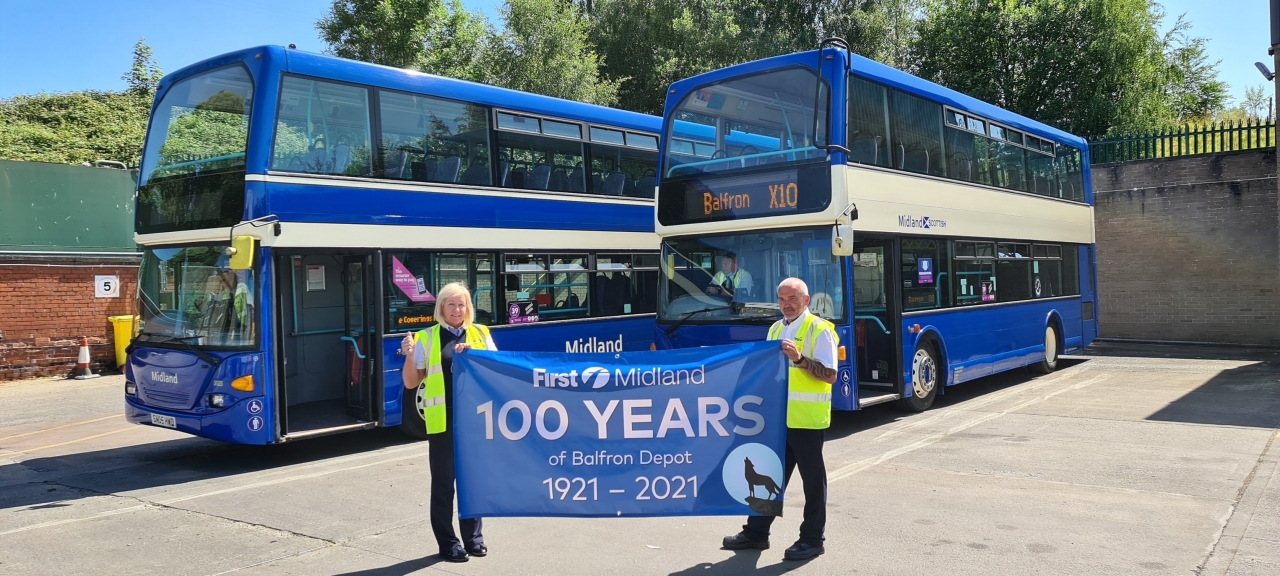 ---
History of our Balfron Depot
Balfron depot was first established in 1921 by the Rankin Brothers, who set up a base in the village to provide a service to Glasgow, as well as tours into The Trossachs and Loch Lomond. The operation quickly expanded to offer several routes before being acquired by Alexanders of Falkirk in the 1930s.
By the time the swinging 60s arrived, Alexanders had become a major operator, with coverage stretching from Glasgow all the way to Aberdeen and Inverness. On 15 May 1961, the company was split into 3 regional parts – Midland, Fife, and Northern, with Midland being the largest of the three.
The fleet retained the blue livery that had become synonymous with W. Alexander & Sons, but Midland was the name that represented the company throughout the 1960s and 1970s.
A number of rebrands followed in subsequent decades, with the Midland Scottish name appearing at the end of the 70s and lasting all the way through the 1980s. The 1990s saw the company renamed Midland Bluebird and subsequently become part of GRT Group, which in turn became First Bus in 1995.
Today, the company operates as First Midland, with operations stretching from Aberfoyle and Glasgow in the west, through the Forth Valley to Clackmannanshire, Kinross and Edinburgh in the east.
Balfron Depot has seen many changes over the past 100 years, including the formation of Midland. To celebrate the depot's centenary and the 60th anniversary of Midland, First Bus has repainted 2 double decker buses into heritage liveries, with one representing Midland from the 1960s/1970s, and the other representing the Midland Scottish of the 1980s.
---
X10/X10A
X10: Stirling - Kippen - Balfron > Balfron - Strathblane - Milngavie - Maryhill - Glasgow
X10A: Stirling - Thornhill - Aberfoyle - Balfron > Balfron - Strathblane - Milngavie - Maryhill - Glasgow