Great Yarmouth and Gorleston
Greater Yarmouth is truly one of the UK's greatest and most popular seaside destinations. Full of holiday surprises and contrasts, the area includes not just Great Yarmouth and Gorleston, but twenty-one villages set in beautiful coastal and rural surroundings alongside the famous Norfolk Broads.
As well as top class beaches, Great Yarmouth has a whole host of indoor and outdoor attractions and activities.
Gorleston-on-Sea is arguably East Anglia's 'best kept secret'; with its own 'bay' of sandy beaches stretching into the distance. The Gorleston Pavilion Theatre plays host to its renowned Summer Season show in addition to a variety of all-year-round productions.
For more information on the area visit www.great-yarmouth.co.uk
---
Regent Bowl, Great Yarmouth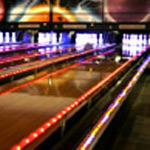 For all the family - whatever the weather!! A newly refurbished 22 lane indoor bowling alley in the centre of Great Yarmouth. Have a great fun filled family day out. Facilities include licensed bar and restaurant offering great value all day dining.
Website: www.regentbowl.co.uk
Services: X1, 1/1A, 2, 4, 5, 6/7, 8/8A
---
Time & Tide Museum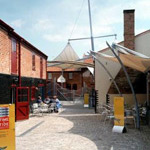 Explore this museum housed in a converted Victorian herring curing works and take an exciting journey into the past. Wander through a Victorian 'Row' and see inside a fisherman's home. Take the wheel of a coastal Drifter and hear gripping tales of wreck and rescue on the high seas. Follow Great Yarmouth's transformation from a sandbank to the present day.
Website: www.museums.norfolk.gov.uk
Services: X1, 1/1A, 2, 4, 5, 6/7, 8/8A
---
Nelson Museum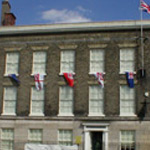 Find out about Britain's greatest naval hero Admiral Lord Horation Nelson In the museum, which is a Grade II listed Georgian Merchant's house, you can learn about Nelson and the times in which he lived.
Website: www.nelson-museum.co.uk
Services: X1, 1/1A, 2, 4, 5, 6/7, 8/8A
---
Pleasure Beach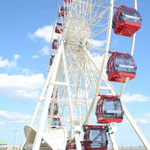 Occupying 9 acres of Great Yarmouth seafront the main park has over 20 large rides as well as crazy golf courses, water attractions, kiddies rides and awe-inspiring white knuckle classics.
Website: www.pleasure-beach.co.uk
Services: X1, 1/1A, 2, 4, 5, 6/7, 8/8A
---
Sea Life Centre
The magical marine world of Great Yarmouth SEA LIFE Centre will introduce you to many beautiful and fascinating creatures of the deep. Prepare for astonishing close views of everything from humble starfish to mighty sharks and giant sea turtles, all in displays which carefully recreate their natural habitats.
Explore a rich variety of underwater environments, from rugged coastline to tropical coral, reefs, from the sandy shallows to the dark depths of the ocean. At every step there are different amazing creatures to find, to watch and to learn about.
Website: www.sealifeeurope.com
Services: X1, 1/1A, 2, 4, 5, 6/7, 8/8A
---
Gorleston Pavilion Theatre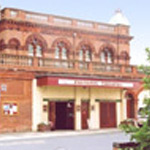 Opened in the Summer of 1901, the Pavilion Theatre is an original Edwardian building with a capacity of 300, situated on the Gorleston coast. We are proud to be open all year round staging Plays, Pantomimes, Musicals, Concerts and our popular Summer Season.
The building celebrated its centenary in 2001, a miracle considering that it almost didn't get built in the first place! The theatre has gone through many changes since it first opened its doors approximately 108 years ago, and we hope you will come and visit us to ensure we keep going for at least another 108 years.
Website: www.gorlestonpavilion.co.uk
Services: X1, 1/1A, 2, 7, 8