Route 33-34
Discover your route - Otley to Leeds
---
Whether you're venturing out to discover new places, or you're commuting around the area you have lived in for your whole life, often, travelling by bus can introduce you to some of the hidden gems dotted around that may have otherwise gone undiscovered.
Today, we're shining the spotlight on one of Leeds' bus routes which connects the north of the city to the centre. The number 33/34 First Bus route is ideal for exploring the town of Otley towards Leeds city centre, and here, we'll be giving you a guided tour of some of our favourite hidden gems on the route, and giving you the full insight into where to get off and what you'll find there.
---
Bus stop: Otley Bus Station
Bondgate Bakery – Bondgate Bakery has always been about real traditional bread making, using locally sourced untreated flours. They sell a range of delicious breads and baked goods on their premises and have developed a wide clientele of Yorkshire businesses including shops, bars and hotels. You can also find them at Headingley's Farmers Market on the second Saturday of every month.
30 Bondgate, Otley LS21 1AD
---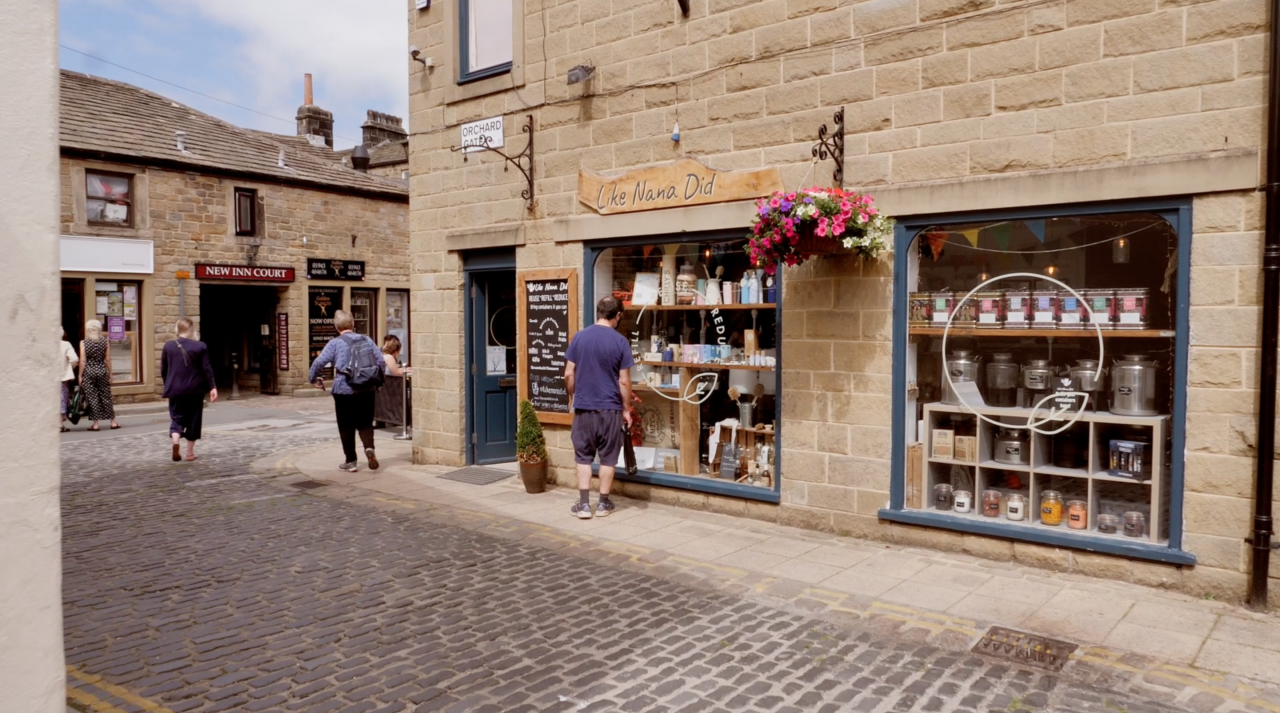 Like Nana Did – Like Nana Did on Orchard Gate in Otley is a general refill store that aim to help the town and surrounding areas reduce waste. With products available to buy in store or online on their website, you can protect the planet and treat yourself to some natural soaps, personal care products, gifts for your pets and refills on anything from cereal to pasta.
14 Orchard Gate, Otley LS21 3NX
<p>
---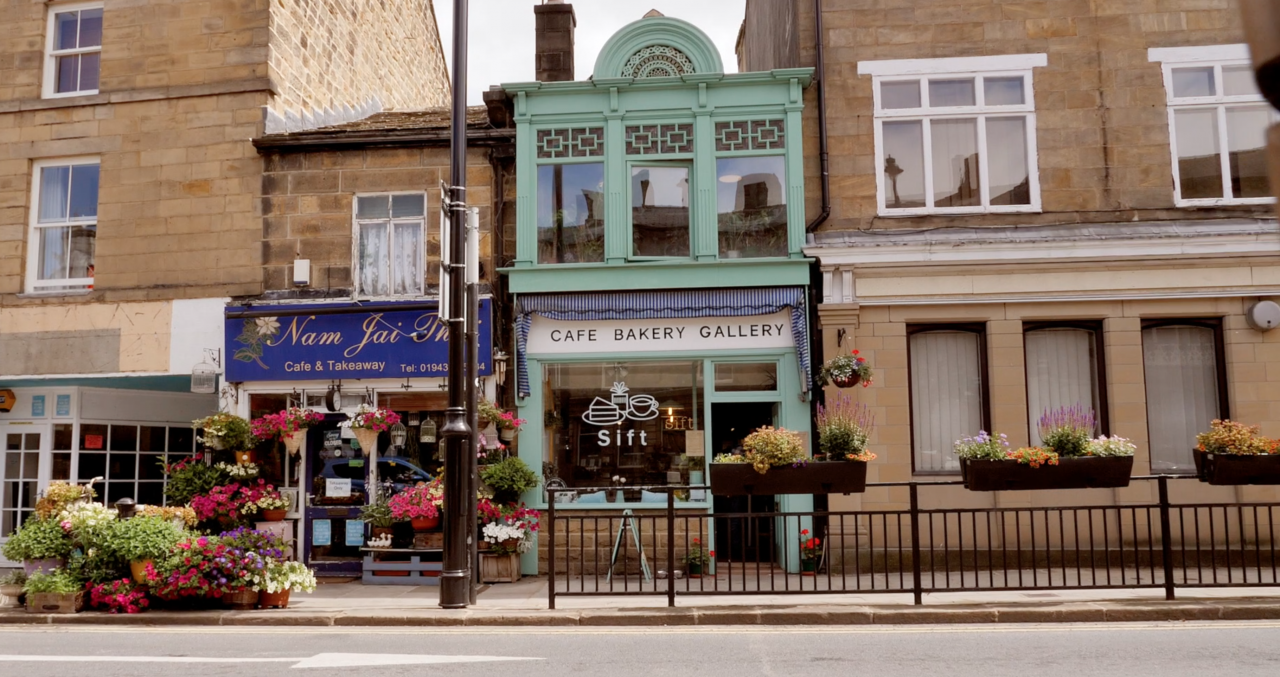 Sift – Sift in Otley is a fully vegetarian cafe and bakery, located in a beautiful bright green Grade II listed former bank. All of their cakes are baked in-house, using locally-sourced ingredients and supporting other small businesses such as Bondgate Bakery for their bread.
11 Manor Square, Otley LS21 3AP
<p>
---
Bus stop: Rawdon Cross Gates
J.B. Wilkinson & Sons Butchers – JB Wilkinson and Sons Quality Butchers started in 1936 and are into their third generation of the family business. Other than their shop in Otley, they're also located in Knaresborough, Wetherby, Bramhope, Rawdon and Ilkley.
15 Boroughgate, Otley LS21 3AG
---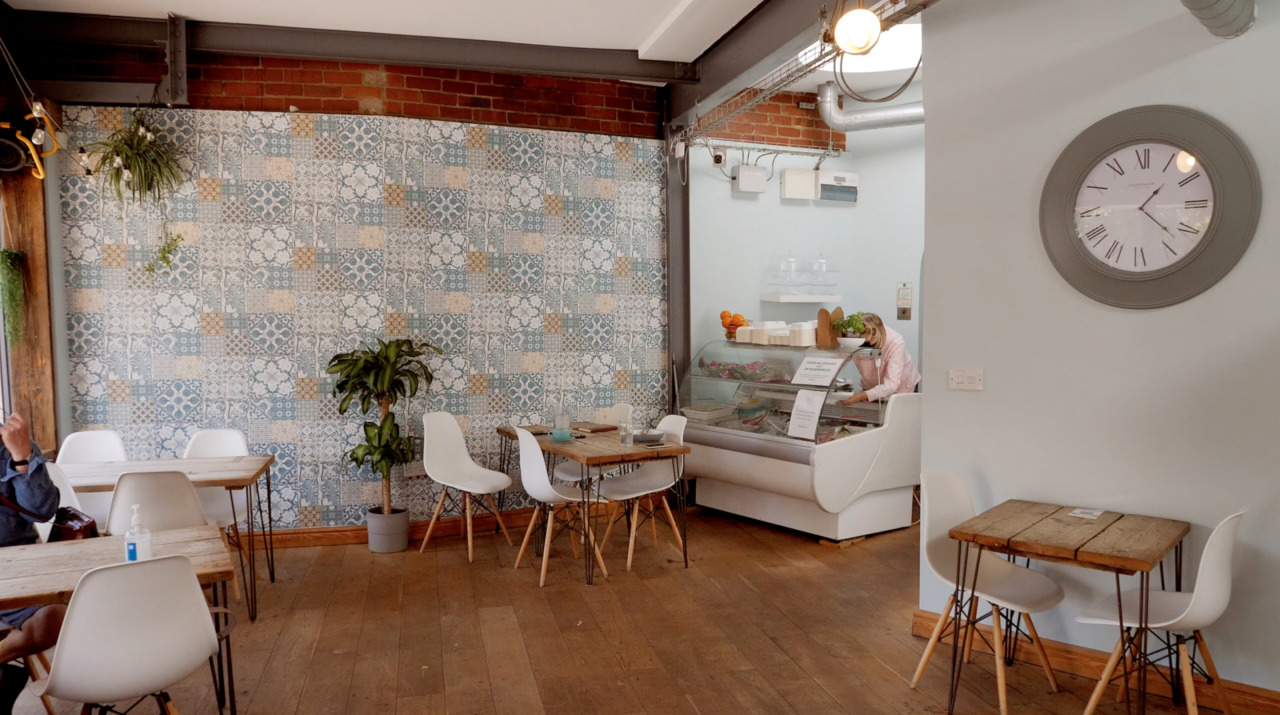 Browns Greens – Brown's Greens is a cafe in Rawdon is a delicious vegetarian and vegan friendly cafe. Their cosy interior pairs perfectly with their selection of cakes, coffees and a menu filled with breakfast and brunch options to enjoy. Feel free to bring a friend, your family or yourself for a bite to eat and a chance to relax.
3B Harrogate Rd, Rawdon, Leeds LS19 6HW
<p>
---
Croissant D'or – Since being established back in 2002, owner Alpha Kébé learnt the skills of French breads and croissants in Lyon. He returned to Leeds after acquiring the skills and followed his dreams of running a bakery - Croissant D'or. Everything they serve is freshly baked each day, using classic French recipes and a variety of patisserie produce.
Croissant D'Or, 30 Harrogate Rd, Rawdon, Leeds LS19 6HJ
---
Bus stop: Sunnybank Avenue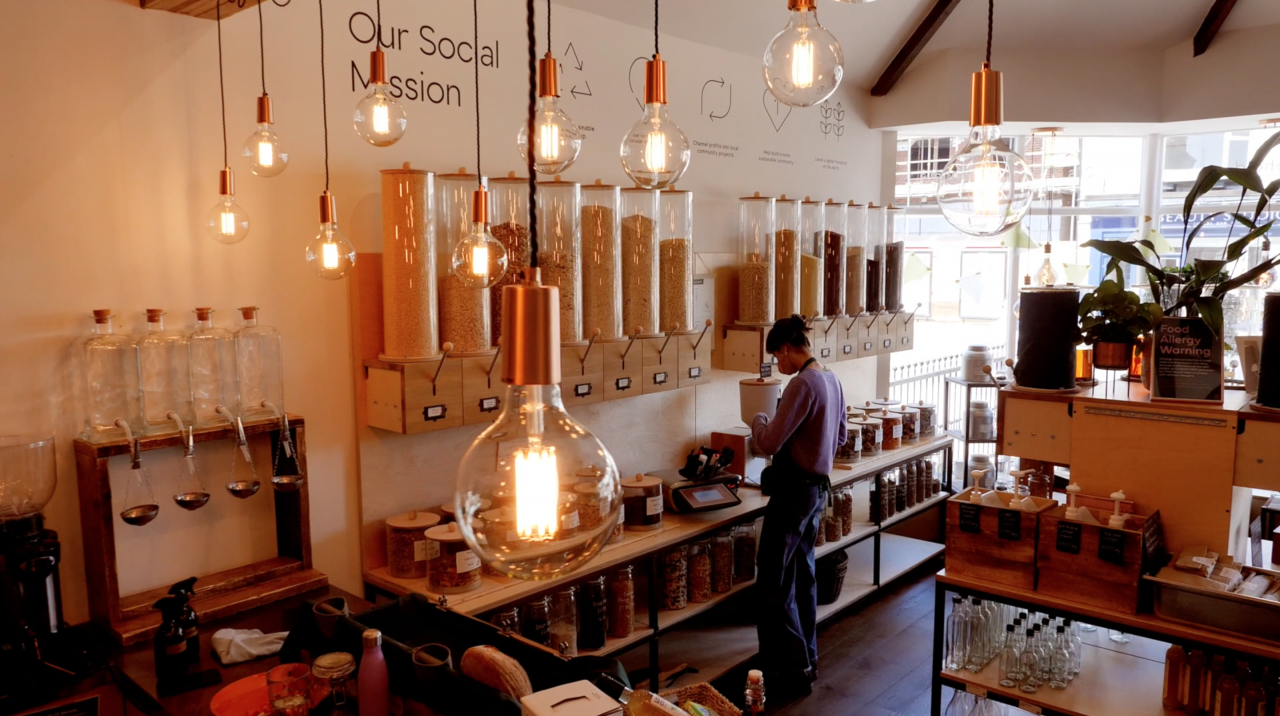 Zero Muda – Zero Muda is the first and only refill store in the town of Horsforth, who offer a wide range of good quality organic food, vinegars, wines, oils as well as beauty and household products. They have a social mission to donate any of their profits back into projects within the local community such as charities, schools and environmental organisations.
85 New Rd Side, Horsforth, Leeds LS18 4QD
---
Scoffs – This mother and daughter team at Scoffs opened their eatery in 2021, who have a passion for plant-based food. Breaking the stigma of limited options for vegetarians and vegans, they were determined to open a normal high street cafe using plant-based ingredients. Take a step into their comfortable space and enjoy some tasty, feel good food.
86 New Rd Side, Horsforth, Leeds LS18 4LZ
---
Bus stop: Haddon Road
My Spice & Grill – My Spice and Grill Restaurant is home to an appetising menu of British, Asian and Indian cuisines. They take pride in their products and services, with each order being freshly made and prepared at the highest quality. You can enjoy their delicious meals in the restaurant or by ordering online.
352-354 Kirkstall Rd, Burley, Leeds LS4 2HQ
---
Bus stop: Wellington H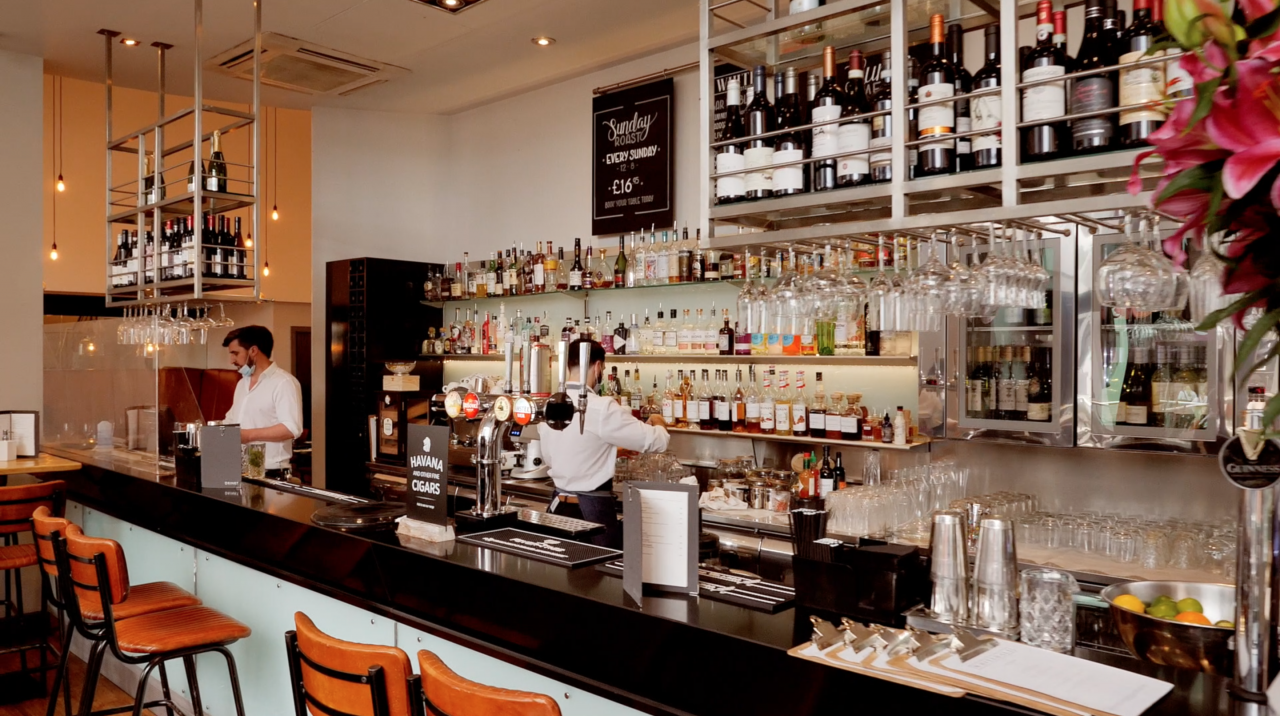 The Whitehall Restaurant and Bar – The Whitehall Restaurant and Bar offers a modern British menu using classic ingredients to create imaginative dishes. You can enjoy a pre-dinner cocktail or an after work drink in their spacious bar area. With their extensive food and drinks menu, there's something for everyone.
West Point Building, Whitehall Rd, Leeds LS1 4JY
---
Bus stop: Civic L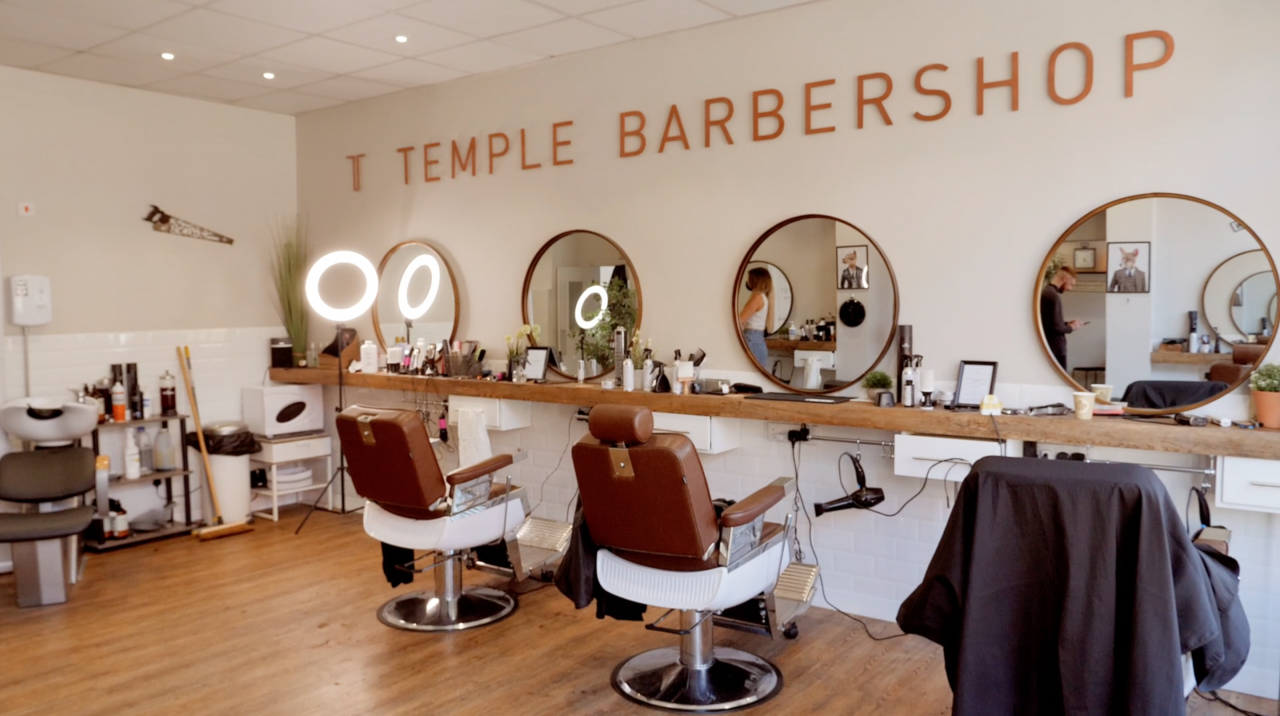 Temple Barbershop – Temple Barbers on Great George Street is a friendly barbershop with an established dream team, specialising in the sharpest haircuts and beard trimming. They are a family at Temple Barbershop and with over 50 years collective experience you can be sure of the best Leeds has to offer.
63-65 Great George St, Leeds LS1 3BB
---
Falafel Guys (Assembly Underground) – Middle Eastern restaurant in Assembly Underground has become a hit with the people of Leeds. As well as being able to enjoy in store, you can order their delicious food online which include favourites such as falafel, halloumi, shawarma and wings.
12 Great George St, Leeds LS1
---
Timetables
---