Lost Property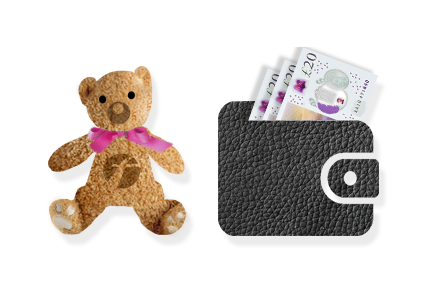 We will do our best to make sure that you get your lost property back as quickly as possible.
Hundreds of items are left on our buses every week.  Our drivers collect property left on our buses and take it back to the depot to be registered.  Our depot teams will do their best to get every item registered on the system the next day, but it can take up to 2 working days for this to happen.
In most cases, we'll keep any lost property for a month to give you time to claim it.  We can't do this though if the item is perishable (e.g. food) or if it's a debit or credit card.  For bank cards, as soon as the card is handed in at the depot, we'll contact the issuing bank (if there's a telephone number on the card) to let them know the card has been lost and then we'll follow any instructions the bank gives us.  If no one claims it within 24 hours of it being taken to the depot, or if the bank asks us to, we will securely destroy it to protect the owner from risk of fraud.
If you've left something on one of our buses, the best way to get it back is to complete the contact form at the bottom of this page and select "Lost Property" from the drop-down menu.  Please give as much detail as you can about the bus trip and the item to help us track it down for you.
If we find a potential match on the system, we'll email you to let you know where and when you can collect your item. This will usually be within 2 or 3 days depending on how quickly found items are registered on the system. If you want to check if your item has been found after a couple of days and you haven't heard from us, then please contact our customer service team on the number listed in the Help and Support page.
Glasgow, Essex and Bristol customers:
For Lost Property in Glasgow please see here >
For Lost Property in Essex please see here >
For Lost Property in Bristol please see here >
You'll need to bring some photo ID with you when you collect your item.
Just to let you know, we may charge a small fee when you collect your item (up to £2 plus VAT) to help towards the cost of handling and storing lost property items from our buses.
If you find lost property on one of our buses:
Please hand anything accidentally left on a bus to your driver.