Silverburn Shopping Centre
Silverburn Shopping Centre
Silverburn is an out-of-town shopping centre located on Barrhead Road in Pollok, Glasgow, Scotland. The development replaces the 75 acre Pollok centre with a brand new 1,500,000-square-foot shopping centre, anchored by Tesco, Next and Marks & Spencer.
Centre opening hours: Silverburn Shopping Centre
Services: 3, X8, 10, 49, 57
---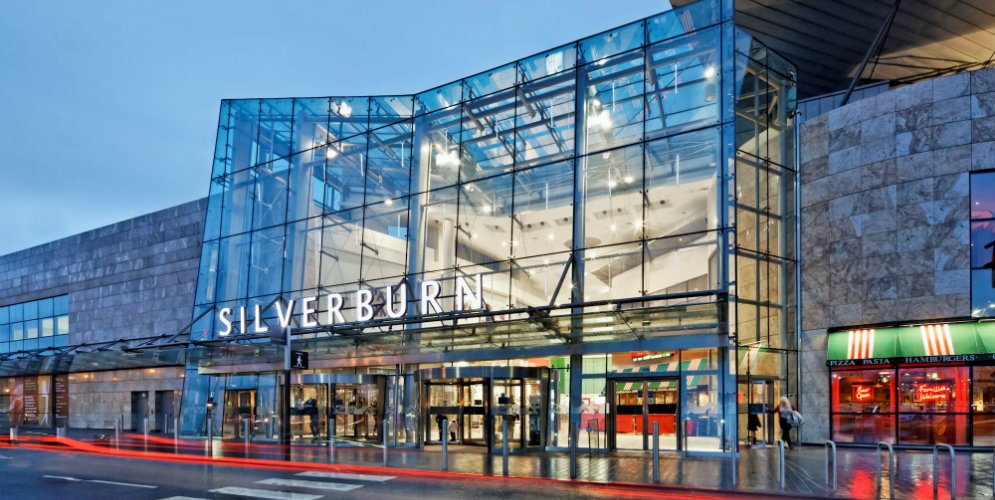 Why travel with us to Silverburn Shopping Centre?
There are numerous reasons why it's easy to get around by bus.
FREQUENCY

With buses from every 10 minutes and an extensive network of services getting to and from your local shopping centre is straightforward. 

FREE WI-FI

Stay connected with free WiFi on our buses. 

USB CHARGING

Charge your phone as you go with handy USB ports on our seats

CONTACTLESS PAYMENTS

No cash? No problem. Secure payments are now available on all of our buses.

FIRST BUS APP

Download the First Bus app to plan journeys, check when the quietest time to travel is and buy tickets all in one place!

CONNECTING GLASGOW

With over 100 different routes and 950 buses we are proud to connect Greater Glasgow and Lanarkshire.
Keeping you safe
We want to make sure that every passenger is confident when travelling with us. That's why we're working extra hard behind the scenes with an enhanced daily cleaning regime. Here's a reminder of what you can do to protect yourself and those around you:
Wear a face covering: The Government has stated that it is mandatory for passengers to wear face coverings while travelling on public transport. You must wear a face covering when travelling on our buses unless you meet the exemption criteria set by the Government. 
Open windows: Keeping the windows open a little helps air circulation.
Use the First Bus app: Not only can you buy your tickets in advance, but you can plan to travel when the bus is quieter using the Space Checker tool. Plus you can buy your tickets in advance, plan your journey, check live bus times, track your bus and check live seat capacity.
Pay contactless: To avoid handling money, pay using a contactless card, Google or Apple Pay.
Keep your distance from others: To help you keep a safe distance from other passengers, we've marked out which seats aren't available to sit on.
Flexible Tickets
We offer a wide range of tickets including flexible tickets, which are handy for making occasional trips by bus. We're still accepting exact cash payments on our buses (we operate exact fare only/no change given) but you could download the First Bus app for our cheapest tickets. And don't forget you have the option to pay contactless on all of our buses. 
Flexi 10 tickets
Ten handy single tickets bought on our App to use whenever you want. They're valid for 12 months but aren't valid for travel on Glasgow Airport Express service 500. Ideal if you're commuting just a few times a week!
Flexi 5 tickets
Five handy single tickets bought on our App. Use whenever you want, they're valid for 12 months. (Not valid for travel on Glasgow Airport Express service 500). Ideal if you're only travelling once or twice a month.
Travelling during the pandemic
In Tier 3 you can travel within your own area but must avoid any non-essential travel outside your local area. Essential travel can include work, education, outdoor exercise, healthcare, caring responsibilities and essential shopping. Guidance on travelling within Scotland is available here.
Space Checker
Our Space Checker tool helps you to plan ahead and travel with confidence. Space Checker allows you to  see when your preferred bus stop and service is typically at its busiest and perhaps choose a quieter time to travel. You'll find it on the First Bus app or here.