Glasgow Life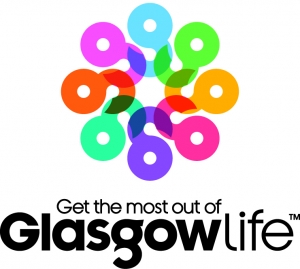 Glasgow Life
We are proud to continue our ongoing partnership with Glasgow Life and help bring communities together. Glasgow Life is a charitable organisation and their mission is to inspire the city's citizens and visitors to lead richer and more active lives through culture, sport and learning.
Our services can help you get to many Glasgow Life venue and attractions and explore what's on across arts & music, museums, sport, libraries and much more.
For information and inspiration on things to see and do in Glasgow, visit here. 
Visit the latest bus timetable information here.

Why travel with us to Glasgow Life destinations?
There are numerous reasons why it's easy to get around by bus.
FREQUENCY

With buses from every 10 minutes and an extensive network of services getting to and from your local shopping centre is straightforward. 

FREE WI-FI

Stay connected with free WiFi on our buses. 

USB CHARGING

Charge your phone as you go with handy USB ports on our seats

CONTACTLESS PAYMENTS

No cash? No problem. Pay using a contactless card, Google or Apple Pay.

FIRST BUS APP

Download the First Bus app to plan journeys, check when the quietest time to travel is and buy tickets all in one place!

CONNECTING GLASGOW

With over 100 different routes and 950 buses we are proud to connect Greater Glasgow and Lanarkshire.
Flexible Tickets
We offer a wide range of tickets including flexible tickets, which are handy for making occasional trips by bus. We're still accepting exact cash payments on our buses (we operate exact fare only/no change given) but you could download the First Bus app for our cheapest tickets. And don't forget you have the option to pay contactless on all of our buses. 
Flexible Ticket Bundles
---
A Flexible Life Needs a Flexible Ticket.
Introducing First Day Ticket Bundles, designed to suit your travel needs by offering a flexible travel solution.
In response to a new blend of home and office working, our newly available Bundle Tickets offer a value for money option to suit changing routines.
FirstDay Bundles are avalable exclusively on the First Bus App, including 5-Day, 10-Day and 15-day options which can be activated individually when required, with the remaining tickets stored on your phone until next time.
Student Ticket options are also available, for those returning to College or University on a blended or part-time basis.
First Day Bundle Prices
Remember when purchasing Student Tickets, a valid matriculation card must be shown to the driver upon boarding the bus.
First Bus App
These tickets are available to buy on the First Bus App, which is free to download.
As well as buying tickets in advance, you can track your bus in real-time and view how many seats are available before it reaches your stop!
Click the icons below to download, or simply search 'First Bus' to in your Google Play or App Store.
Flexi 10 tickets
Ten handy single tickets bought on our App to use whenever you want. They're valid for 12 months but aren't valid for travel on Glasgow Airport Express service 500. Ideal if you're commuting just a few times a week!
Flexi 5 tickets
Five handy single tickets bought on our App. Use whenever you want, they're valid for 12 months. (Not valid for travel on Glasgow Airport Express service 500). Ideal if you're only travelling once or twice a month.
First Bus App
Download the First Bus App to plan your journey in advance. Use our Space Checker tool to plan ahead and travel with confidence. Space Checker allows you to  see when your preferred bus stop and service is typically at its busiest and perhaps choose a quieter time to travel. You'll find it on the First Bus app or here.