Glasgow Life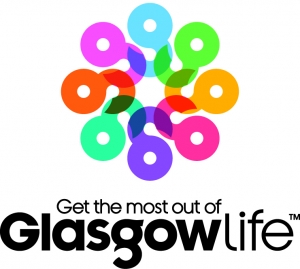 Glasgow Life
We are proud to continue our ongoing partnership with Glasgow Life and help bring communities together. Glasgow Life is a charitable organisation and their mission is to inspire the city's citizens and visitors to lead richer and more active lives through culture, sport and learning.
Our services can help you get to many Glasgow Life venue and attractions and explore what's on across arts & music, museums, sport, libraries and much more.
For information and inspiration on things to see and do in Glasgow, visit here.
Visit the latest bus timetable information here.

Why travel with us to Glasgow Life destinations?
There are numerous reasons why it's easy to get around by bus.
FREQUENCY

With buses from every 10 minutes and an extensive network of services getting to and from your local shopping centre is straightforward.

FREE WI-FI

Stay connected with free WiFi on our buses.

USB CHARGING

Charge your phone as you go with handy USB ports on our seats

CONTACTLESS PAYMENTS

No cash? No problem. Pay using a contactless card, Google or Apple Pay.

FIRST BUS APP

Download the First Bus app to plan journeys, check when the quietest time to travel is and buy tickets all in one place!

CONNECTING GLASGOW

With over 100 different routes and 950 buses we are proud to connect Greater Glasgow and Lanarkshire.
New Flexible Day Ticket Bundles
Our new Flexible Day Ticket bundles offer a solution to suit hybrid working and the end of the traditional commute. Better value for customers who currently purchase a weekly, or monthly ticket and do not travel every day. In new options of 3-in-7, 5-in-7, and 15-in-28 bundles!
For example, those currently purchasing a First4Week ticket who end up not travelling every day due to a hybrid working pattern, can save money by buying a 15-in-28 instead and still retain the comfort and peace of mind of buying once a month.
3-in-7 bundle

5-in-7 bundle

15-in-28 bundle

Adult

City/Local

£13.50

£17.50

£50.50

Network

£17.50

£22.00

£63.00

Student

City/Local

£12.00

£15.00

£42.50

Network

£15.00

£18.50

£54.00
First Bus App
Download the First Bus App to plan your journey in advance. Use our Space Checker tool to plan ahead and travel with confidence. Space Checker allows you to see when your preferred bus stop and service is typically at its busiest and perhaps choose a quieter time to travel. You'll find it on the First Bus app or here.