Clean Air Day 2020
Clean Air Day
We are working with Glasgow City Council on 8th October 2020 to assist the City of Glasgow on Clean Air Day. 
What better way to start Clean Air Day 2020 than announce that we have 22 new electric vehicles joining our fleet! This has been made possible thanks to Transport Scotland's new funding programme, the Scottish Ultra Low Emission Bus Scheme which will help pay some of the costs of purchasing 22 new fully electric buses. Read the full announcement here
How are First Bus Contributing? 
In the past year, we have already reached a significant milestone with more than 40% of vehicles being Euro VI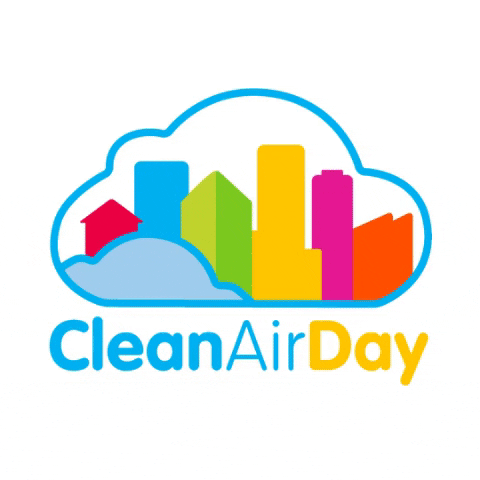 standard or better and the retrofit programme along with the 22 pure electric vehicles will further enhance the Glasgow City Council LEZ compliance plan, with over 60% of the vehicles reaching Euro VI standard once the 187-vehicle projects are completed.
we are also focused on becoming a leader in the transition to a low-carbon future and has recently announced its commitment to operating a zero-emission bus fleet by 2035 as well as pledging not to purchase any new diesel buses after December 2022.
Check out our journey on retro fitting out fleet here: https://www.youtube.com/watch?v=7YFv0Af9D5g 
To find out more about Clean Air Day and how you can get involved visit: https://www.cleanairday.org.uk/clean-air-scotland 
First Bus Air Quality Top Five Facts:
First Bus have upgraded over 1000 mid-life vehicles which have been retrofitted to Euro VI standards via latest Diesel emissions filtering technology in the last 12 months across the UK.
In Glasgow alone, First Bus have invested over £30m to replace 150 of their oldest buses with brand-new Ultra Low Emissions diesel engine vehicles with Start Stop technology.
First Glasgow were the first operator to reach 20% phase 1 compliance for the newly introduced Glasgow Low Emissions Zone in 2018.
One full double decker low emissions bus can remove up to 75 cars from the road (and all of the subsequent emissions that go with it) as well as helping to ease congestion on our roads causing further idling of engines.
First Bus are testing new renewable technologies all across the UK with the Hydrogen Project in Aberdeen, Electric vehicles now in operation in York and more to come in Glasgow, and Bio Gas being trialled in Bristol.
Want to give bus a try?
Has Clean Air Day got you thinking about your carbon footprint? Looking to give bus a try? We've made it easy for you, layed out below are links to everything you need to know about getting the bus in Glasgow, from price to journey planning.
Our brand new online tool to help you plan ahead and travel with confidence. Space Checker allows you to  see when your favourite bus stop and service is typically at its busiest and choose a quieter time to travel.
Planning your first bus journey? -
Use our journey planning widget, it's got everything you need to know, from which bus stop to board at to how long your journey will take: Journey Planner.
Money Money Money - 
Visit: Tickets & Prices to see our wide range of tickets and their prices. We suggest for 1st timers to try our FirstDay ticket range, these give you unlimted* travel on our buses for a full day.
City, Local & Network - 
We have split Glasgow into 3 fare stages, City, Local & Network before you travel on our services you should look at our fare stages map to see which ticket you need to get around: Fare Zone Map.
Don't Carry Cash?
If you prefer to pay things with your card, we do accpet Contactless payments or if you're a tech head you can download our First Bus App which has our mobile ticket range within it, allowing you to buy your bus ticket before you even leave the house.
*Unlimted travel within the zone that the ticket is valid, see fare zone map to find out which ticket you should buy. FirstDay tickets are valid until 1am the following day. 
What you need to know about travelling with us just now:
•  We're operating our normal services with restricted seating capacity of 50%.  We often put on additional buses to our busiest routes to keep you moving,
•  It's mandatory for anyone aged over 5 to wear a face covering on a public bus service in (unless exempt).
•  You should sit socially distanced or sit only with members of your own household.
If you do choose to pay cash please note we operate on an exact fare only/no change basis.