Anglia Ruskin University Student fares

Student Discount for ARU Students!  
First Essex offer a range of discounted ticket options and services to get you to and from uni.
57 Service
The 57 service runs directly through ARU campus from North Springfield and from the City Centre. 
Ticket Prices
You can now purchase a 10 journey, weekly or 4 weekly ticket on our X10 / X30 service and travel on our fleet of premium buses, fully fitted with Wifi, USB charging and leather seating. Tickets for our 'X' services and 10 journey products are exclusively available via the First Bus App.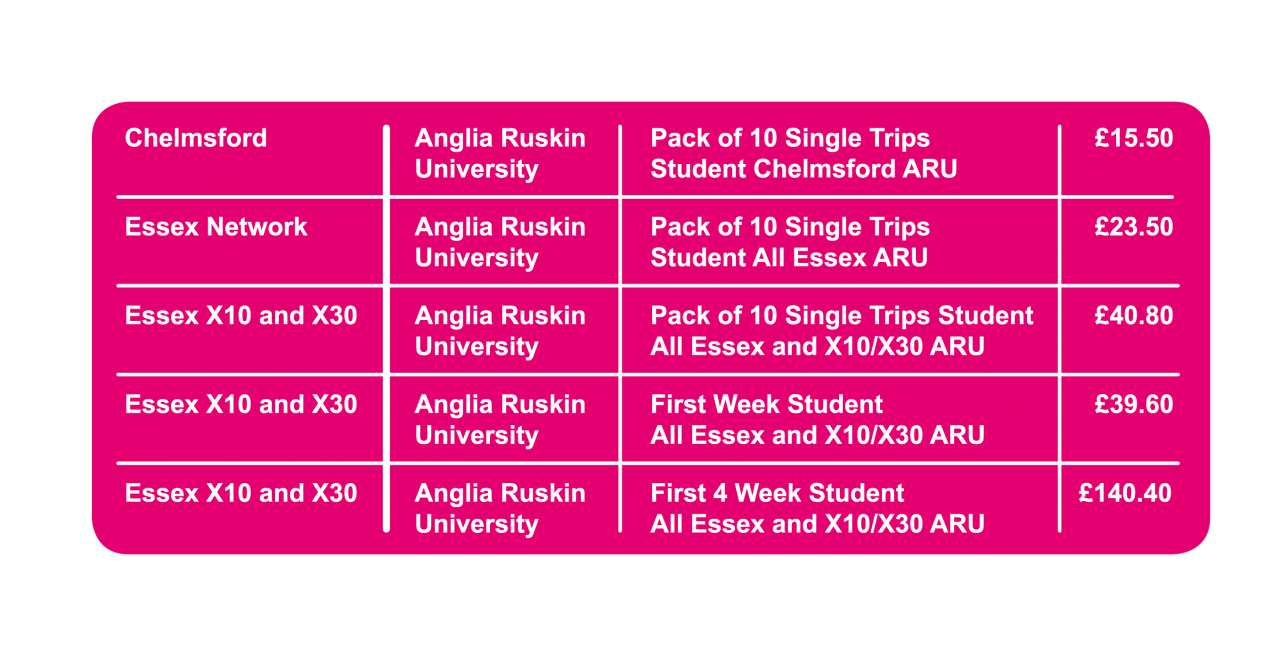 ARU staff and students also receive: 10% discount on Chelmsford/All Essex FirstWeek & First4Week - Available via the First Bus app.
10 journey ticket, exclusively via the First Bus App

Download the First Bus App. Pay without cash.