Coronavirus - COVID19: Service information

Each step of the government roadmap out of lockdown brings us closer to getting back to the things we love. 
Social distancing and face coverings are still required.
---
Service changes from Sunday 16th May 2021
From Sunday 16th May 2021, we are making some changes to our services across Essex.
Our Essex Airlink services X10 and X30 will be increasing back to their normal hourly frequencies and the Chelmer Valley Park and Ride site in Chelmsford will be reopening. We will also be running more buses on a Saturday evening on service 27 between Canvey and Southend, and on Sundays in Colchester on service 64.
In addition to this, a number of services will have some timing changes to improve punctuality.
Download the service change summary
Click here for the current Timetables: Or go to Plan a journey > Timetables
Click here for 'Forthcoming' Timetables: Or go to Plan a journey > Timetables > Forthcoming
---
We've got each stage of your journey covered so that you can arrive safely at your destination.
Before you travel

Use the First Bus App to journey plan and buy your ticket
Use our Space Checker tool to find when your bus is less busy
Please bring a face covering as it is mandatory to wear onboard at all times, unless you are exempt. Click here for exemptions
Social distancing limits the bus capacity to 50%, so please allow additional time for your journey during peak times
Bring hand sanitiser
We encourage our customers to download the NHS COVID19 App

At the bus stop

Use the First Bus App to track where your bus is and the number of free seats available
Please social distance from other passengers waiting too.
Put on your face covering before you board the bus, it is a legal requirement unless you are exempt
When your bus arrives, please allow space for passengers to leave the bus before you step onboard
Get you payment method ready – mTicket on the First Bus App , contactless card, concessionary pass or the exact change

On board

We encourage customers to make cashless payments to avoid cash handling
It is a legal requirement to wear a face covering, unless you are exempt otherwise you could be fined up to £200.
Please follow the social distancing sashes to show you where to sit
Our windows need to remain open to maintain airflow
To assist others less mobile, please sit upstairs on double deckers
We have increased our cleaning regime, but please help by not eating or drinking on board and remove any rubbish when you leave
---
We're here for you
Contact us by phone 0345 646 0707 (9am to 5pm Monday to Friday) or contact us via Twitter @FirstEssex (7am to 7pm Monday to Friday or 9am to 5pm on weekends and bank holidays).
---
Supporting the national effort with the NHS Test & Trace App:
We would like to encourage all passengers travelling with us to download the NHS Covid-19 Track and Trace app. Anyone aged 16 or over who lives in England or Wales can use the app. The app allows you to report symptoms, order a Coronavirus test and check into venues.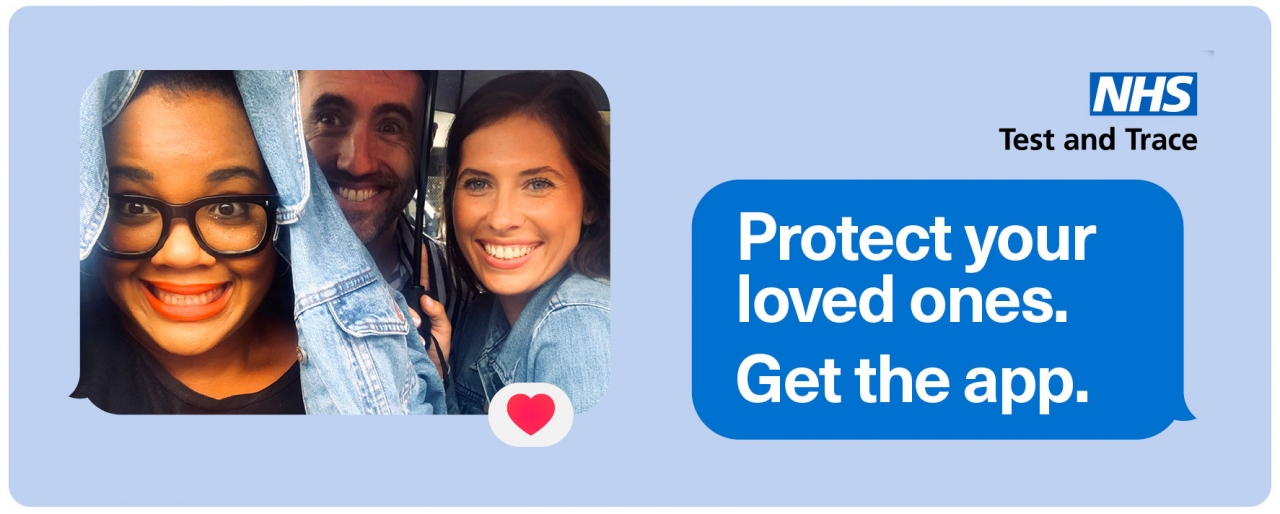 How do I access them?
Both of these apps are designed to help us protect each other and reduce the spread of coronavirus.
The England and Wales NHS COVID-19 app is free to download from the App Store and Google Play.
---
Safety Measures on First Buses
---
---