Bristol Pounds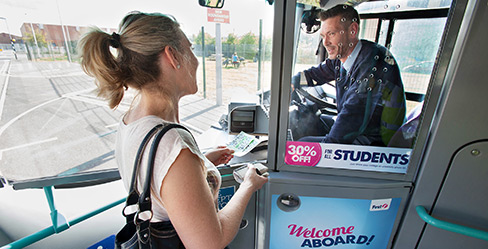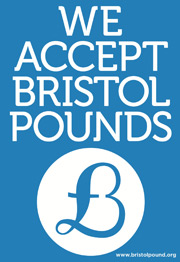 Photo by Mark Simmons
The Bristol Pound is a city wide complementary local currency intended to promote the area's economy and trade by keeping the money you spend inside the city.
As a local travel provider for the area First West of England accepts payment in Bristol Pounds for bus journeys that start and finish in the city.
Customers wanting to use the currency can simply pay on board the bus or in First's Travel Shop in Bristol bus station. Where possible any change owed will be paid in Bristol Pounds, although it is most likely to be tendered in sterling.
Customers with a Bristol Pound account can also use the currency's 'Txt2Pay' service in the bus station (Travel Shop) to buy multi-journey tickets, such as FirstWeek and FirstMonth, electronically using just their mobile phone. Txt2Pay cannot be used on board the bus.
A non-voting associate of the Bristol Pound since September 2013, First will ensure the currency stays within the local economy, using all Bristol Pounds collected to pay for local services, such as business rates to Bristol City Council or local staff canteen suppliers. In addition First also allows its staff to be paid in Bristol Pounds if they want to take some or all of their wages in this way. For more information about Bristol Pounds, see the £B website