Bristol
Whilst in Bristol...
Bristol is an exciting city, overflowing with intriguing, traditional and innovative things to do and see. What makes this city really special? The fantastic energy combined with an eclectic mix of old and new.
---
Bristol Cathedral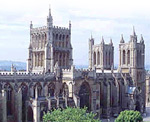 Step inside Bristol's stunning Cathedral on College Green, which dates back to the 12th Century. Bristol Cathedral boasts the tallest choir arches in England, towering at 50ft high. Join in daily services or simply admire the beautiful architecture.
Website: www.bristol-cathedral.co.uk
Address: Bristol Cathedral, College Green, Bristol BS1 5TJ
Services: Any bus to the centre, it's a short walk towards Park Street.
---
Bristol Zoo Gardens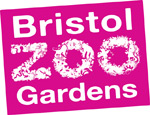 Enjoy an amazing world of animals, all within award winning 12 acre gardens. Visit the primates in Monkey Jungle, stroll through the lemur garden, feed the colourful parrots at Feed the Lorikeets or come face to face with the inhabitants of the impressive Seal and Penguin Coast. The more adventurous can take the ZooRopia challenge on a unique aerial ropes course. Save 15% off entry to Bristol Zoo with First!
Website: www.bristolzoo.org.uk
Address: Bristol Zoo Gardens, Clifton, Bristol, BS8 3HA
Services: Catch service 8, the bus drops you right outside the entrance.
---
Camera Obscura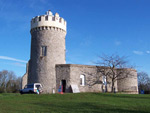 The only camera obscura open to the public in England, visitors can also view the Clifton Suspension Bridge from a natural cave under the Downs.
Address: Litfield Place, Clifton, Bristol, BS8 3LT
Services: Catch service 8, get off at Clifton Down Road - it's a short walk away.
---
City Museum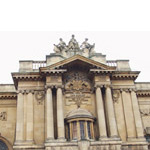 One of the few museums to have been awarded designated status by the government, the City Museum and Art Gallery is where you can see numerous collections of regional, national and international importance. With a wide variety of changing exhibitions you can be sure to catch something interesting on every visit.
Website: www.bristol.gov.uk/museums
Address: Bristol City Museum & Art Gallery, Queens Road, Bristol, BS8 1RL
Services: Catch services 1, 2, 3, 4, 8, 9, or 72 to get you there.
---
Clifton Suspension Bridge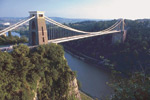 Spanning the Avon Gorge, this is the iconic symbol of Bristol. Designed by Brunel, this Grade I listed structure has attracted thousands of visitors.
Website: www.clifton-suspension-bridge.org.uk
Address: Bridge Road, Leigh Woods, Bristol, BS8 3PA
Services: Catch service 8, get off at Clifton Down Road - it's a short walk away.
---
We the curious 
With action-packed exhibits, presenter-led live science shows and a planetarium, we the curious is one of the UK's most exciting interactive science centres. Make your own animation with Morph and friends, find out how amazing your brain and body really are, have a game of virtual volleyball or climb inside the giant hamster wheel! There are over 300 interactive exhibits, 'meet the expert' events, special toddler sessions, under 8's areas and a changing programme of exhibitions - there really is something to intrigue everyone!
Website: www.wethecurious.org/
Address: we the curious, Anchor Road, Harbourside, Bristol, BS1 5DB
Services: Catch any bus to the City Centre.
---
SS Great Britain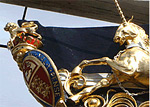 Descend under the glass 'sea', step back in time in the Dockyard Museum, and discover the lives of Victorian passengers and crew. Highlights include the beautifully recreated First Class Dining Saloon and the full-scale moving engine. This multi award-winning attraction is a definite must see! Tickets allow for FREE return visits.
Website: www.ssgreatbritain.org
Address: Great Western Dockyard, Bristol, BS1 6TY
Services: Catch a bus to the City Centre and you can then enjoy a ferry ride to Brunel's SS Great Britain.
---
For many other things to do and see, check out www.visitbristol.co.uk- (Opens in a new window). If you feel like escaping the hustle and bustle of the city, here's a few suggestions:
---
Avon Valley Adventure & Wildlife Park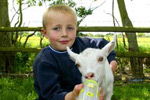 The park covers 50 acres of beautiful countryside adjoining the River Avon between Keynsham and Saltford. Climb aboard the 'Strawberry Line' - the longest five-inch miniature gauge railway in the West Country - stroll along the winding river (with challenging obstacles for the children), have fun in a boat, course and lake fish, and enjoy games in the extensive grounds.
Website: www.avonvalleycountrypark.com
Address: Pixash Lane, Bath Road, Keynsham, Bristol, BS31 1TP
Services: Catch Service 39, X39 from Bristol Bus Station.
---
Avon Valley Railway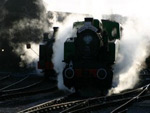 The Avon Valley Railway offers a great experience and fantastic day out with trains running to the edge of the scenic Avon Valley. There are also many themed trips from Thomas the Tank Engine day to Murder Mystery parties.
Website: www.avonvalleyrailway.org
Address: Bitton Station, Bath Road, Bitton, Bristol, BS30 6HD
Services: Take Service 37 from Bristol Bus Station.
---
Blaise Castle Estate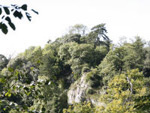 Blaise Castle Estate has much to offer the visitor throughout its 650 acres of parkland. With a deep wooded limestone gorge, dramatic scenery, and ancient monuments steeped in folklore, Blaise Castle Estate is one of the most magical and romantic areas in the Forest of Avon with plenty to do for children as well as adults.
Website: www.bristol.gov.uk
Address: Henbury Road, Henbury, Bristol, BS10 7QS
Services: Catch Service 1 and depart at Station Road.
---
Noah's Ark Zoo Farm
Experience a truly hands on day out getting up close to over 100 fascinating and exciting wild animals from every continent. From rhinos to rabbits, giraffes to gibbons as well as huge play areas, tractor rides, cafe, animal shows and hawk flying displays. Feed and stroke llamas, camels, reptiles, horses, lambs, deer and many more!
Website: www.noahsarkzoofarm.co.uk/
Address: Clevedon Road, Wraxall, Bristol, BS48 1PG
Services: Catch the X6 from Bristol Bus Station.
Travelling Further Afield...
---
Bath
This remarkable Georgian city is brimming with things to do and see. It's renowned for art, culture and history and with around 5,000 listed buildings, is a World Heritage Site. A wander around Bath reveals a treasure trove of interest and fascination. Why not visit the Roman Baths, among the finest in Europe. Retrace the footsteps of Jane Austen, one of Bath's best known and best loved famous residents or find out about 1,600 years of history at the Abbey Heritage Vaults.
Website: www.visitbath.co.uk
Services: Take the 37,39/X39
---
Weston-super-Mare
It's clear to see why this traditional seaside resort has stayed popular with tourists over the years. With its miles of clean sandy beaches, traditional seaside attractions, picturesque parks to relax in and special events planned all year round there's something for everyone to enjoy. Get a bird's eye view from the Weston wheel and have a ride on the famous Weston donkeys. Don't forget, no trip to the seaside would be complete without fish & chips!
Website: www.visitsomerset.co.uk/explore-somerset/towns-and-villages/weston-super-mare
Services: Take the X1 or X1A
---
Portishead
Located just 5 miles from Bristol, this stunning coastal town in North Somerset is easy and convenient to get to from Bristol. Overlooking the Severn Estuary you can even see Wales on clear days! If you're looking to relax with friends head straight to the modern Portishead Marina with its wide variety of restaurants and bars with beautiful views. If a walk is more your cup of tea, you're in luck as the town is surrounded by scenic beauty for walkers including Gordano Valley Nature Reserve, Battery Point and the Clevedon Coast Path.
Website: www.visitsomerset.co.uk/explore-somerset/towns-and-villages/portishead
Services: Take the X3 or X4
---
Clevedon
This pretty Victorian seaside town overlooking the Severn Estuary offers plenty of opportunities for a good day out. Home to the Clevedon Pier, a Grade I listed building, pebbled beaches and ornamental gardens, as well as the oldest purpose built cinema still in work order, the Curzon Cinema, there's something for everyone here. 
Website: www.visitsomerset.co.uk/explore-somerset/towns-and-villages/clevedon
Services: Take the X6
---
Wells, Glastonbury and Street
With all three of these stunning destinations on one convenient route, there's nothing to stop you from visiting them all except time! Along the way you'll come across lots of attractions including Wells Cathedral, Bishop's Palace and Gardens, Glastonbury Abbey and Tor and Clark's Shopping Village. 
Website: www.firstbus.co.uk/.mendip
Services: Take the Mendip Xplorer from Bristol Temple Meads (Service 376)