Discounts and Offers
Everyone loves a deal and we've got some great discounts and offers for our First Bus customers. We've worked with local businesses to give you something extra when you travel by bus. Simply present a valid bus ticket when purchasing or enter the special promo code on checkout. 
---
Mud Dock Cafe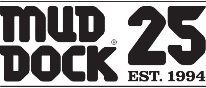 Mud Dock is an iconic cafe in the centre of Bristol. Its terrace seating area has top views over Bristol's harbourside, so you can eat, drink and relax whilst taking in the stunning views. On production of a valid bus ticket, First Bus customers can get 50% off any coffee and cake between 10am and 12pm, Monday to Friday. To view the menus or book a table visit https://www.mud-dock.co.uk/
T&C's
Offer valid until 1 September 2021, between 10am and 12pm, Monday to Friday.
---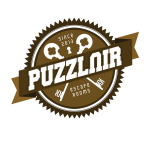 Winner of the Best Activity in Bristol by Trip Advisor from 2015 to 2019. You have 60 minutes to solve every puzzle, uncover every clue to try and break free from the escape room. There are 6 different escape rooms to choose from and First Bus customers get 15% discount off a room booking. So why not work your way through the rooms and see how quickly you can escape! Just enter promo code GET-THERE-2GETHER on checkout. To book your escape room visit https://puzzlair.co.uk/
T&C's
Offer valid until 30 September 2021 for games on Sunday to Friday.
Cannot be used in conjunction with any other deal or promotion and cannot be used for purchasing gift cards